Clark County Commissioner Chris Giunchigliani filed a complaint late last month with the Nevada Attorney General's Office, accusing the Las Vegas Stadium Authority of violating the Open Meeting Law.
Her formal complaint, which she filed Jan. 25, pertains to criticism the Stadium Authority received after the selection of the board's final two members involved a poll of the seven existing members before its Jan. 12 public meeting.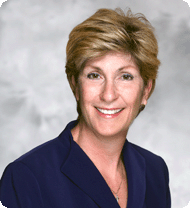 "The Las Vegas Stadium Authority Board of Directors admitted in a newspaper story that they had polled members to determine whom to appoint," Giunchigliani wrote in the complaint, referring to a Review-Journal story. "That violates the open meeting law as well as Section 24 of the bill passed by the Legislature."
Following a special session last fall, Gov. Brian Sandoval signed into law a bill that, among other things, increased the hotel room taxes to pay for an NFL stadium and authorized the creation of a Stadium Authority to govern the planned 65,000-seat facility. The bill notes that the Stadium Authority Board of Directors "constitutes a public body" and must adhere to the Open Meeting Law.
The Office of the Attorney General is investigating the complaint, according to a letter the state agency sent Giunchigliani on Jan. 27, which she shared with The Nevada Independent.
A spokeswoman for Attorney General Adam Laxalt said the office does not comment on the status of complaints as a matter of policy. The office, however, has an Open Meeting Law Enforcement Unit that reviews complaints and issues opinions.
Giunchigliani said she thinks the board's action likely was an honest mistake, but she filed the complaint to send a message about transparency and remind the Stadium Authority that it must follow the law.
"I don't think there was any malice," she said. "I want people to know the community is watching."
Steve Hill, who chairs the Stadium Authority, has said the board did not violate the law, but he apologized at a Jan. 26 board meeting for "implementing a process" that created the appearance of such.
"I know all of us want to not only follow the letter of the Open Meeting Law, but we want compliance to be without question," he said.
The Stadium Authority meets again Thursday.