This year, we told you stories about people — about the mom of Erick Silva, the security guard who was killed during the Las Vegas shooting in 2017, members of the Pyramid Lake Paiute Tribe and other rural Nevada residents pressing for expanded dental services and the humans responsible for the day-to-day homeless outreach in Las Vegas.
We brought you depth and nuance, including an explainer on the Colorado River, a video about how a bill becomes a law and a tracker where we kept tabs on all of Gov. Steve Sisolak's promises and what he did to fulfill them.
Our reporters took time away from the daily grind to pursue deeply reported projects, including series on the Anaconda Copper Mine, education in rural Nevada and the state's marijuana industry.
We told you a lot of stories — more than 2,000 by our count — with a small but dedicated team of reporters, a sharp crew of interns and a couple of tireless editors.
Below we've included some of those that were our favorites to tell this year. Tweet @TheNVIndy and let us know what your favorite stories we told this year were, too.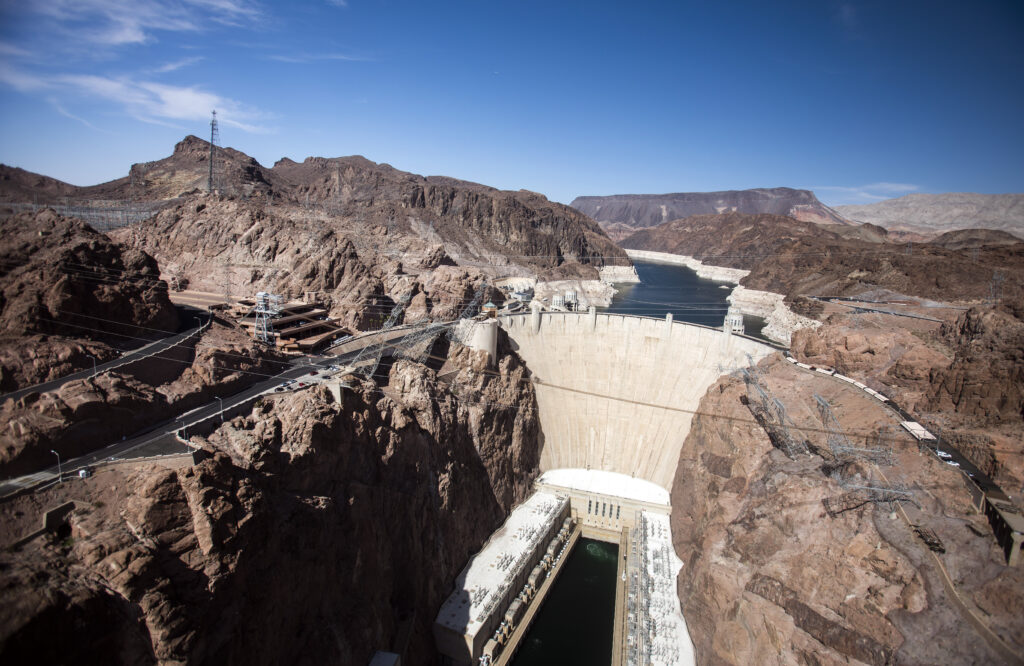 Jan. 27: "The Colorado River equation, the drought plan and why things have stopped adding up"
The federal government has historically allowed states to make many decisions about how the federal government's complex system of dams and reservoirs on the Colorado River should be managed. With that freedom in jeopardy earlier this year, reporter Daniel Rothberg put together this deep dive into how the Colorado River Compact was negotiated and how Nevada has prepared for drought cut plans.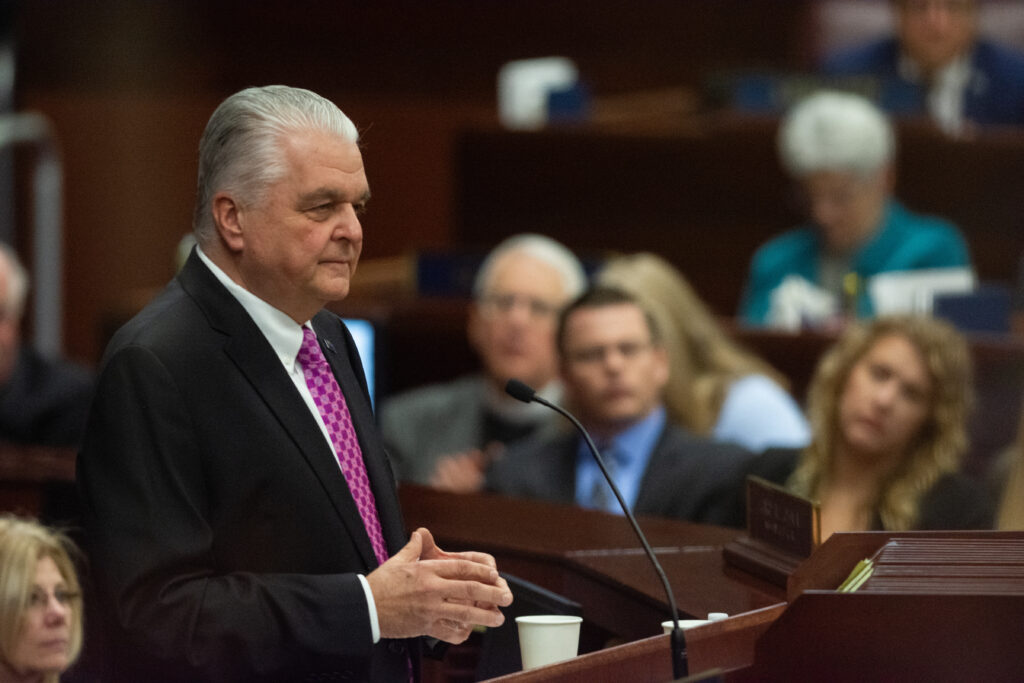 Feb. 3: "The Sisolak Promise Tracker"
Coming out of the 2018 election cycle and heading into the 2019 legislative session, many questions were being raised as to just how far and how much new Gov. Steve Sisolak and Democratic-led majorities in either legislative chamber would attempt to accomplish in the 120-day session. After covering the 2018 campaign and past legislative sessions, reporter Riley Snyder came up with the idea of creating the Sisolak Promise Tracker, merging the governor's campaign promises with his actual actions taken during the legislative session.
Drawing on Sisolak's State of the State address and various plans and public statements made as a candidate, the promise tracker aimed to give readers a sense of what Sisolak had (and had not) accomplished throughout the legislative session, and which priorities were either not addressed or saw significant compromises. The Promise Tracker will continue into the 2021 legislative session and will remain as an accountability journalism project for whoever is governor after the 2022 election cycle.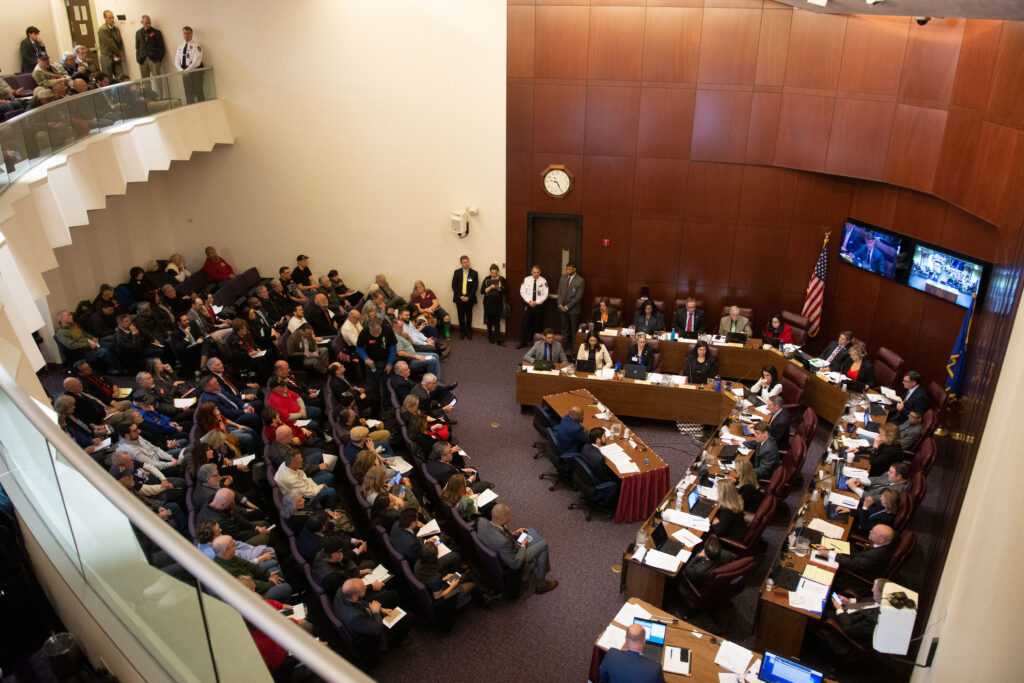 March 14: "The Indy Explains: How a bill becomes a law"
"I'm just a bill. Yes I am only a bill, and I'm sitting here on Capitol Hill…"
We all know and love the Schoolhouse Rock classic. But multimedia editor Joey Lovato and legislative reporters Riley Snyder, Michelle Rindels and Megan Messerly thought that Nevada deserved its own state-specific version.
This 4-minute video takes you from the idea phase to when a bill is signed into law.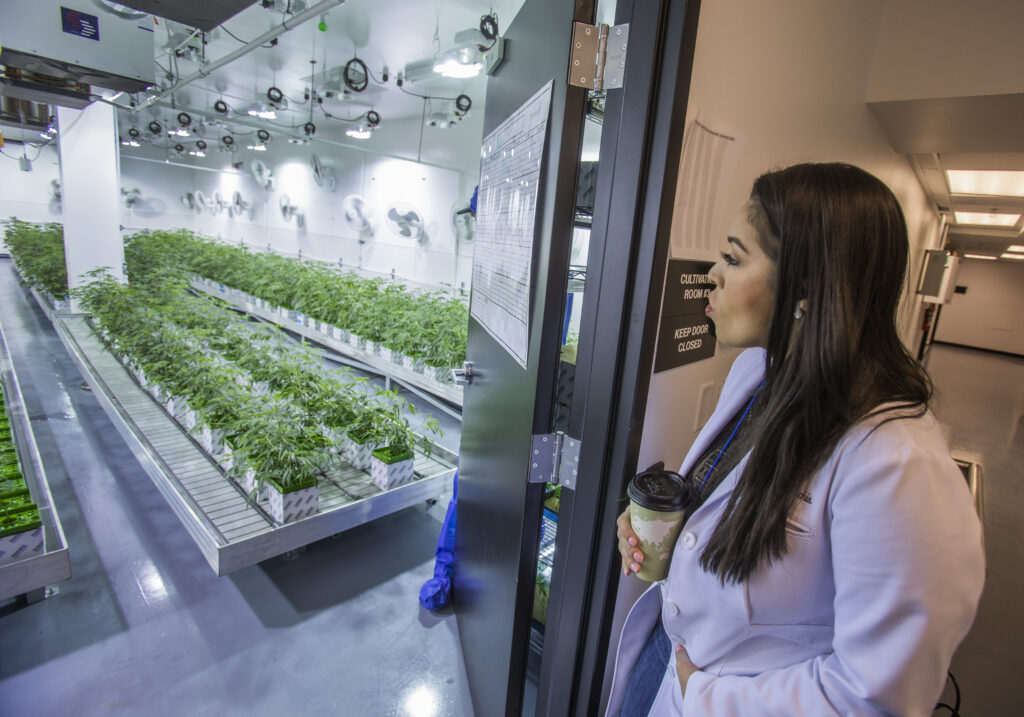 April 26: "Latina entrepreneur overcomes financial barriers, cultural taboos to build cannabis business"
Lawmakers authorized marijuana sales for recreational use in Nevada in 2017. But the issue has still been surrounded by controversy. From the lack of diversity in the industry to marijuana banking issues, there's always something to talk about with the marijuana industry in the Silver State.
Against that backdrop, reporter Luz Gray wrote about a Latina businesswoman in the industry, who shared with her the financial challenges, cultural taboos, and the peculiar story of how she ended up as a founder of a company that grows marijuana not too far from the Las Vegas Strip.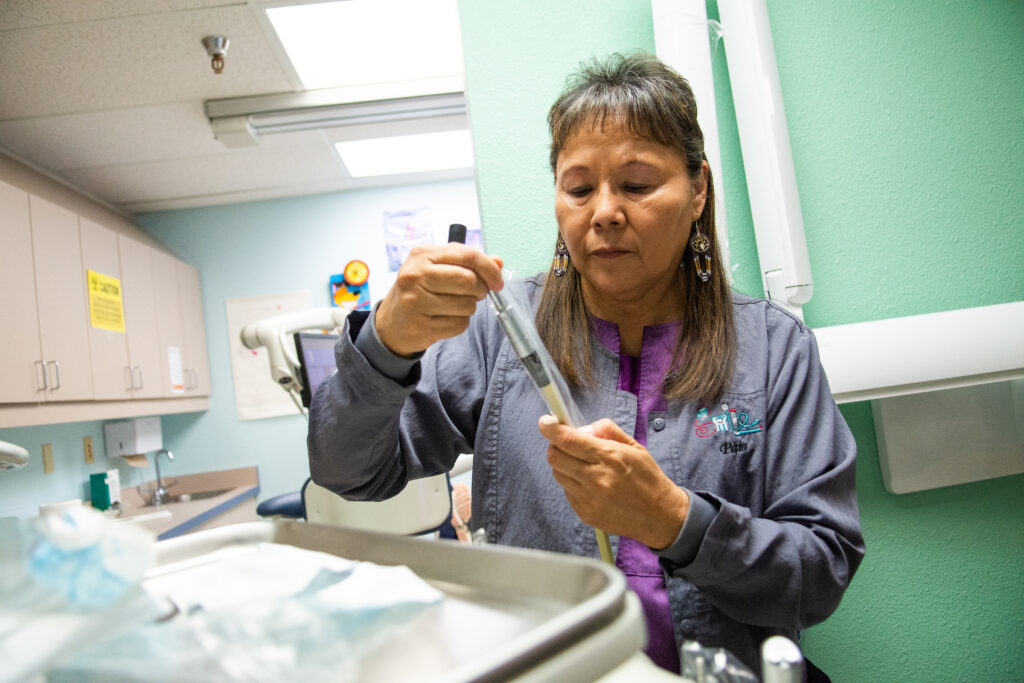 May 5: "Tribal, rural communities face off against dentists in debate over creating mid-level dental provider"
There are a lot of things wrong with health care in the United States, Nevada included. We focus a lot on the lack of hospitals and doctors, but we don't often talk a lot about dentists and the difficulties that rural communities — and, particularly, tribal communities — face in accessing dental care.
In May, reporter Megan Messerly visited the Pyramid Lake Paiute Tribe's clinic in Nixon to talk to their health director and dental team about the barriers they face in providing care, and how a bill that was pending in the Legislature stood to expand access.
It's a story about politics and policy — but it's also a story about the very real humans affected by decisions made in the halls of a legislative building sometimes hundreds of miles away.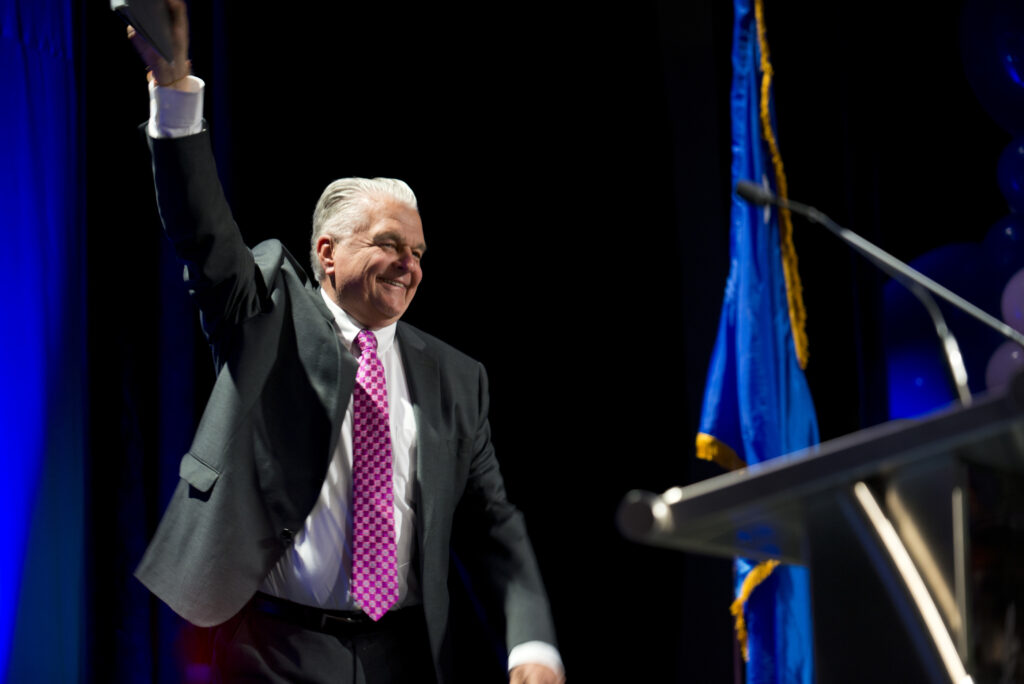 June 9: "Follow the Money: Big-money donors drive more than $1 million in fundraising for Sisolak's 2018 bid for governor"
Parsing Nevada's campaign finance reports can be cumbersome and time consuming. Large donors, whether individuals or corporations, can use anywhere from five, 10 or 20 different entities to drop hundreds of thousands of dollars in some of the state's biggest ticket races.
Reporter Jacob Solis — with an assist from Jodi Snyder, mom of reporter Riley Snyder — categorized more than 3,400 donations totaling more than $11 million to break down just who funded the campaign of the state's first Democratic governor in two decades.
July 28: "On the campaign trail, deported veterans advocate to bring their 'brothers' home"
Presidential candidates, Republican and Democrat alike, love talking about veterans. But they don't often like to broach the subject of veterans the country has deported.
This summer, intern Michaela Chesin explored what life is like for deported veterans and their families — interviewing a Marine who was deported to Mexico a dozen years after he was convicted of a felony marijuana charge — and what advocates are doing to get candidates to commit to bringing them back to the United States.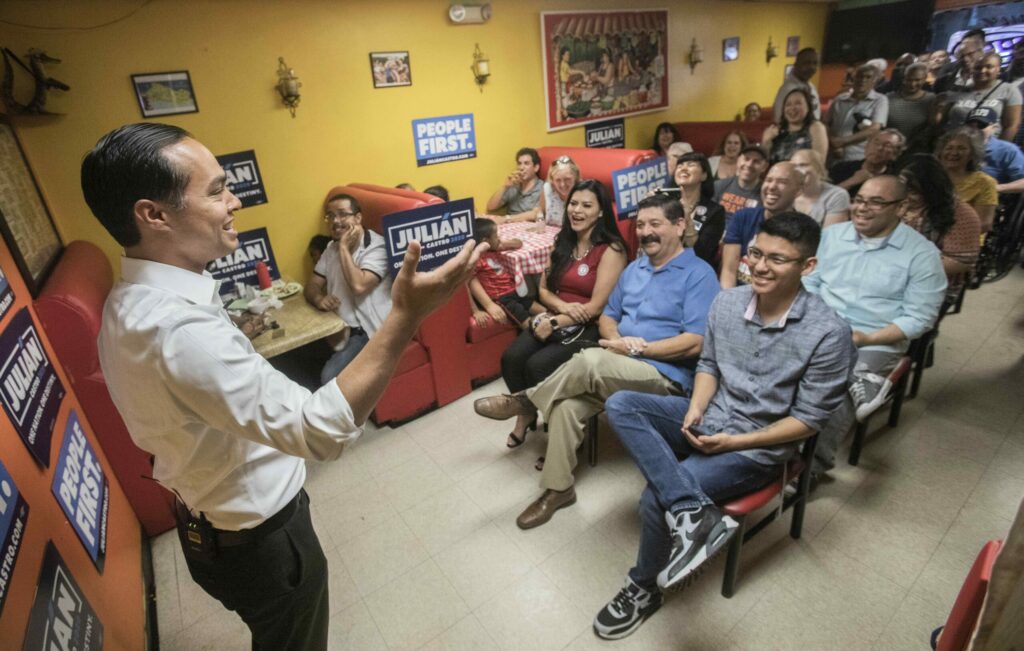 Sept. 15: "From an Elko basque festival to the Las Vegas storm drains, Castro shoots the moon in Nevada"
Former Housing and Urban Development Secretary Julián Castro has not caught fire in the Democratic presidential race. But he's connected with Nevadans in a very real way, going places that no other candidates have gone. He's been to the tunnels beneath the Las Vegas Strip where some of the city's homeless live, and he's also toured the Anaconda Copper Mine outside of Yerington.
In this story, reporter Megan Messerly explores Castro's campaign in Nevada and whether it's likely to make any difference in the presidential race overall.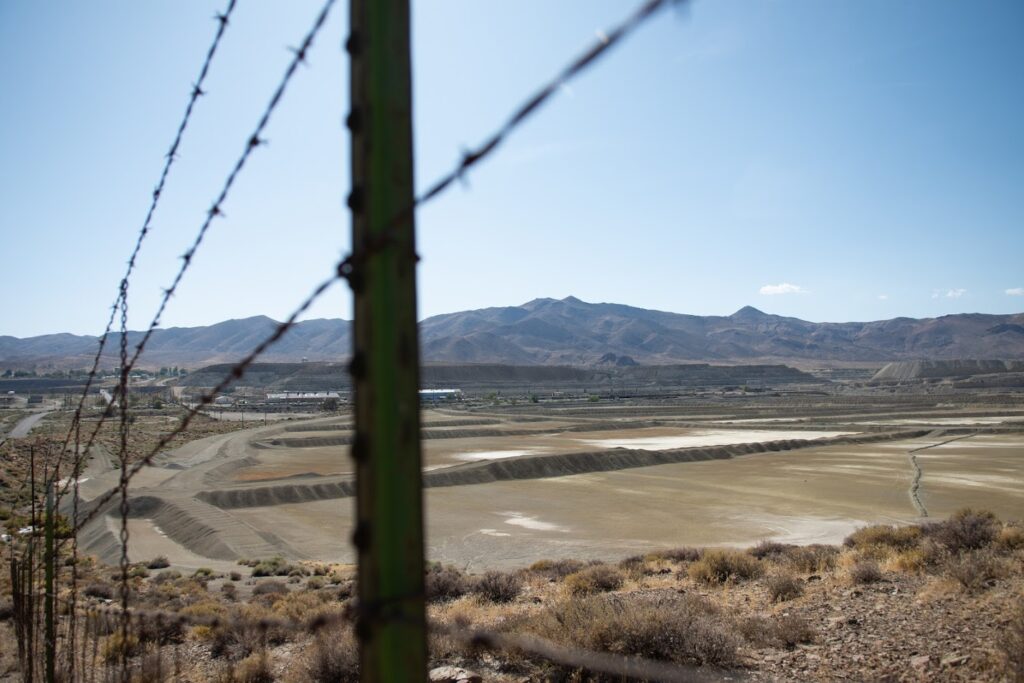 Sept. 22-24: "What Anaconda Left Behind"
In this deeply reported series, reporter Daniel Rothberg explored the history of a seven-decade-old copper mine outside of Yerington, the Anaconda Copper Mine, and the contamination it left behind. His stories examine the extensive cleanup of the mine the state is overseeing, arguments over the extent of contamination related to the mine and whether the mine is responsible for it and overarching perceptions about the mine.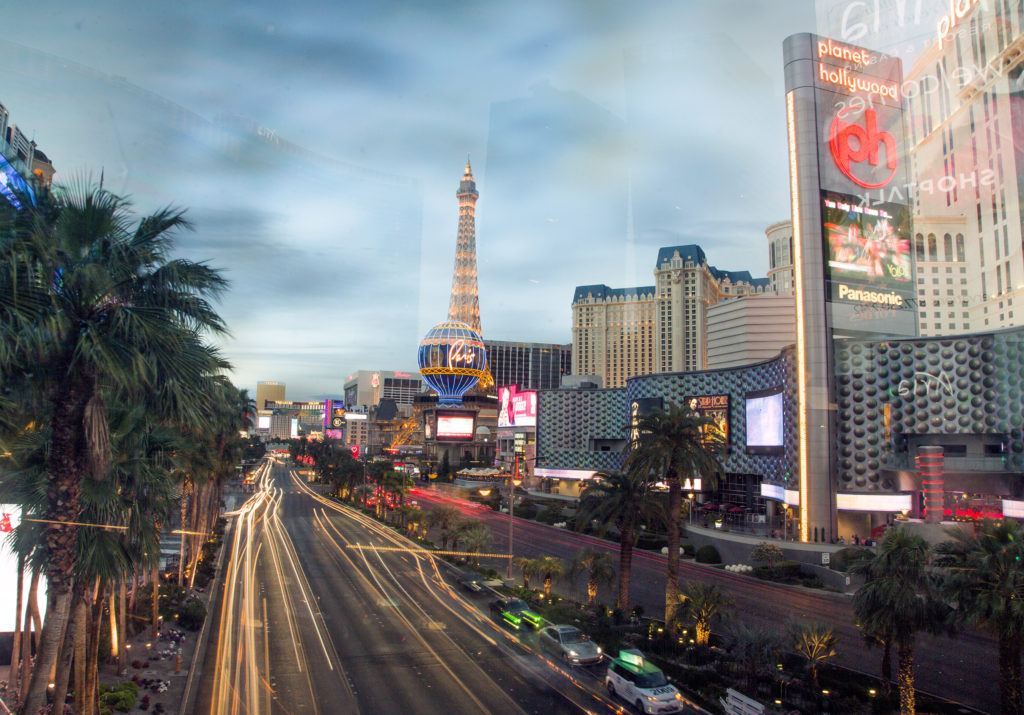 Sept. 29: "As more jobs are automated, Las Vegas set to be center stage for economic shifts"
Studies show that Nevada is poised to be at the epicenter of a coming automation boom — and its service sector is particularly vulnerable. But is it all doom and gloom? Depends on who you ask.
Most of the reporting on automation has been event driven, for instance, looks at MGM Resorts' installation of automated drink machines back-of-house. But reporter Jacob Solis took a holistic look at the issue, including how those on the Strip and elsewhere are preparing for a new, more robotic future.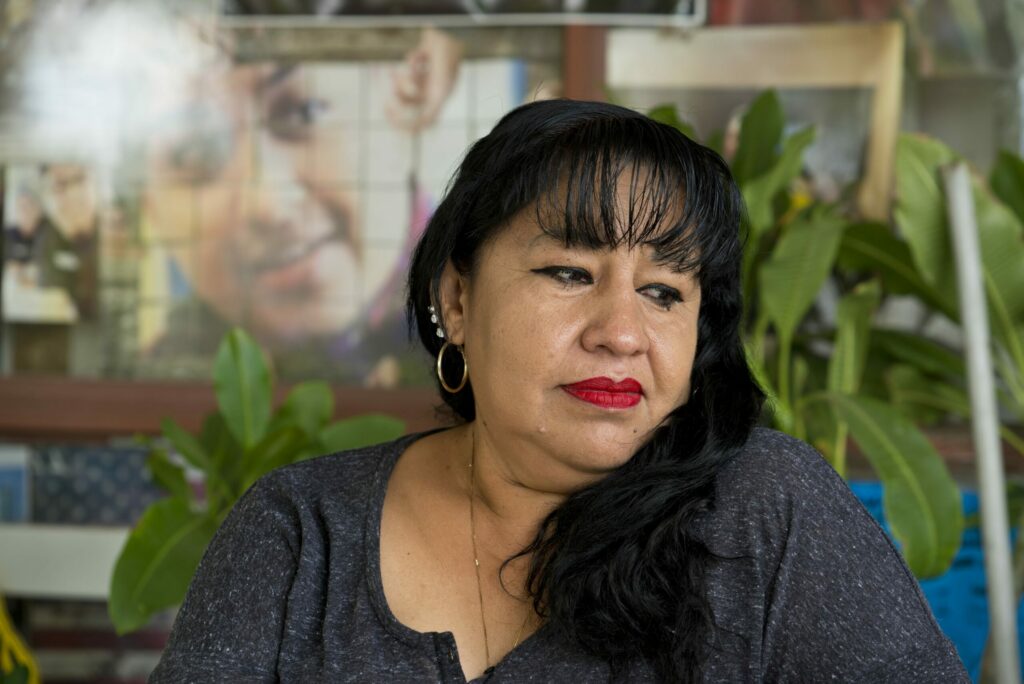 Oct. 1: "Two years after security guard's death in Oct. 1 massacre, mother's music helps keep his memory alive"
At a community event at the end of July, reporter Luz Gray spotted a woman and some of her relatives wearing white t-shirts with the message "our hero forever" on them with a picture of the woman's son, Erick Silva, on them. She approached the woman, Angelica Cervantes, to talk to her.
Silva lost his life while working as a security guard during the October 1 shooting at the Route 91 Harvest Festival, which resulted in 58 deaths and hundreds of injuries. Silva managed to save 7 people.
Luz says what stayed with her after writing a story about Cervantes was not only the courage that she and her family found to keep going after the tragedy, but the moving way she found to express her pain and keep her son's memory alive: through the songs she wrote herself.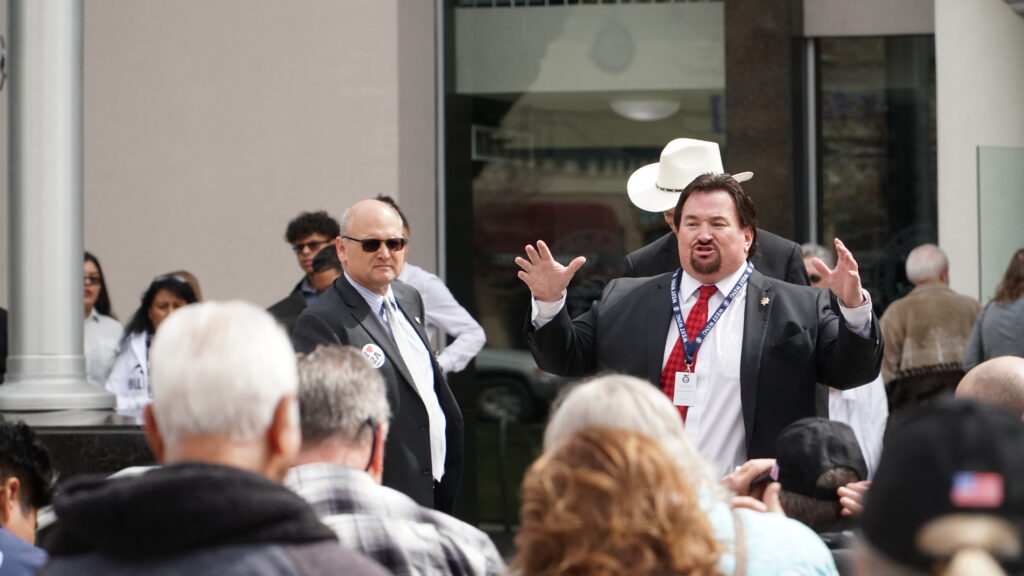 Oct. 6: "State Republican Party chair did little work for second job as dental board lobbyist, records show"
Over the past year, reporter Riley Snyder has delved deep into the conflict-ridden world of how state and local agencies pay for professional contract lobbyists — a topic that has drawn the attention of Gov. Steve Sisolak and could see major changes in the next legislative session.
Although many of the occupational boards and commissions in the state employ lobbyists, one of the more curious arrangements is between the state's dental board and Michael McDonald — the head of the Nevada Republican Party. After an initial story, Riley continued to dig into McDonald's contract with the board, including records requests finding little communication between McDonald and board staff and speaking at just one board meeting over 16 months.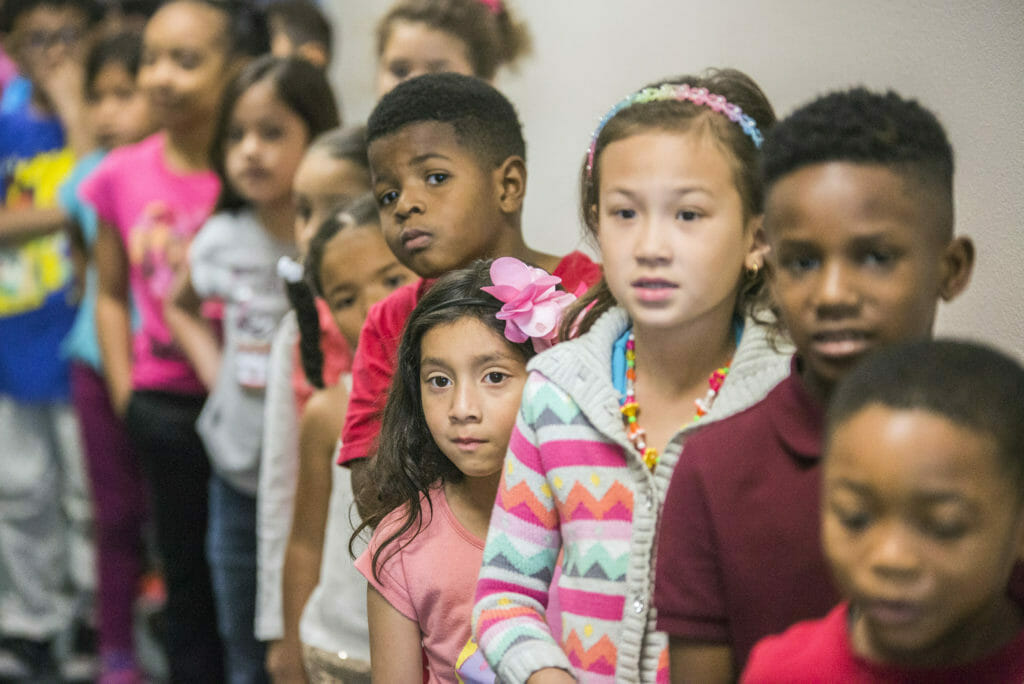 Oct. 9: "How much value do parents place on school star ratings? It depends."
Every September, principals, teachers and other school leaders wait with bated breath for the Nevada Department of Education's annual star ratings. Based on student test scores and some other factors, they're a big deal in the education world because they place a "grade" on a school's performance. Interestingly, not all parents care too much, as reporter Jackie Valley found while reporting out this story. Some interviewed said they place more value on individual teacher quality as opposed to an overall school rating.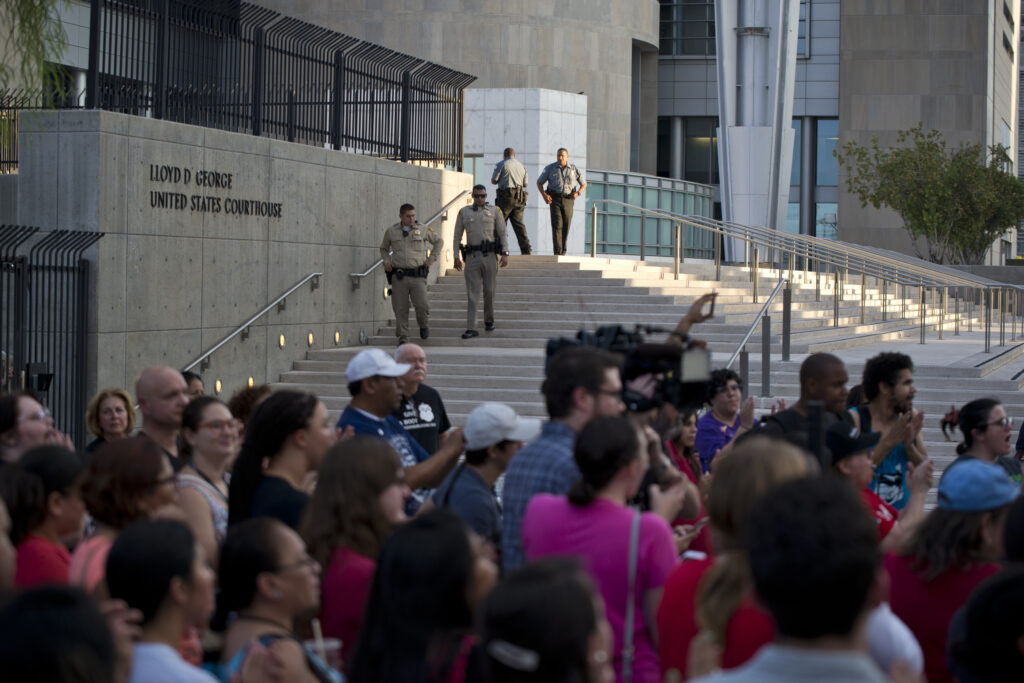 Oct. 25: "Sheriff ends formal ICE partnership, but questions linger about informal collaborations, policies outside of Vegas"
One of the most significant news stories this year has been Clark County Sheriff Joe Lombardo's decision to withdraw from the controversial 287(g) program — a jail-based partnership with federal Immigration and Customs Enforcement (ICE). But that decision didn't happen in a vacuum. Advocates have been raising concerns about the partnership for years and made an ultimately unsuccessful push to change things during the 2019 legislative session. Reporters Michelle Rindels and Luz Gray have been following the issue all this year and beyond, including personal stories about people affected, a review of records that helped quantify the situation at a time when information about the scope of the program has been all but impossible to obtain, and coverage of the people who are now making it a priority to restore the partnership.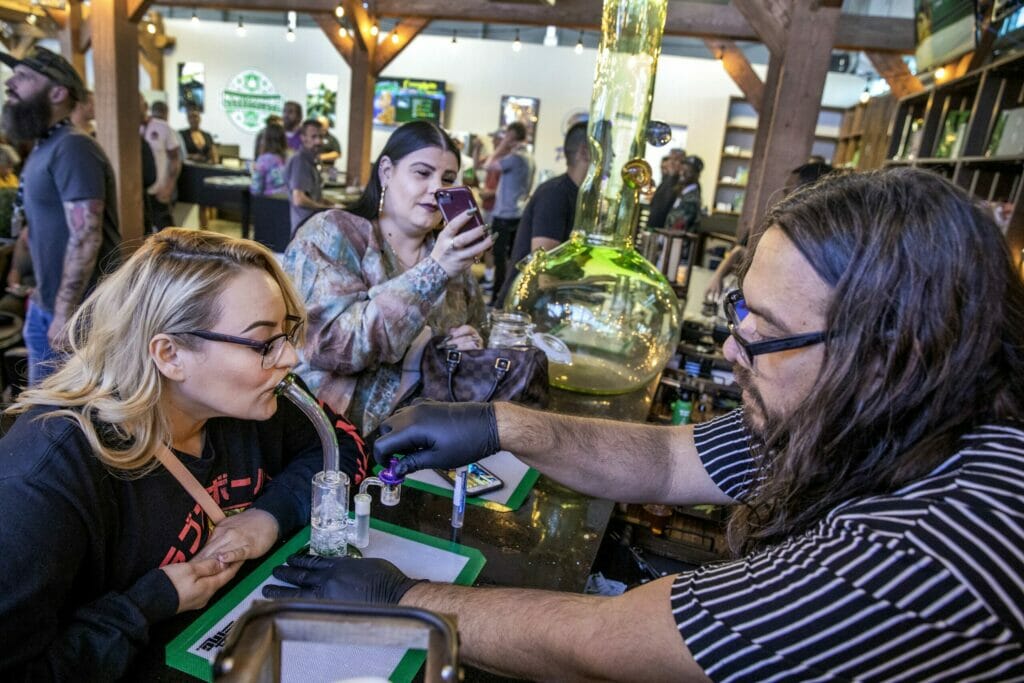 Nov. 10 - Dec. 8: "The Cannabis Files"
Nevada's cannabis industry seemed to be in good shape after the 2016 legalization of recreational marijuana, but recently, problems have emerged — a lot of problems. For the past year, the Indy has been keeping an especially close eye on the topic as businesses sued over a contentious round of dispensary licensing last December, a long court proceeding on the matter dominated the summer, and Gov. Steve Sisolak has called for a major overhaul and ramped-up enforcement this fall. Our latest work on this front is The Cannabis Files — an ongoing, occasional series spearheaded by reporter Michelle Rindels exploring newly released state records on marijuana company ownership and what they tell us about the contours of an industry that had long been secretive. The first four installments are here, but check out our entire marijuana category for even more coverage of an industry in flux.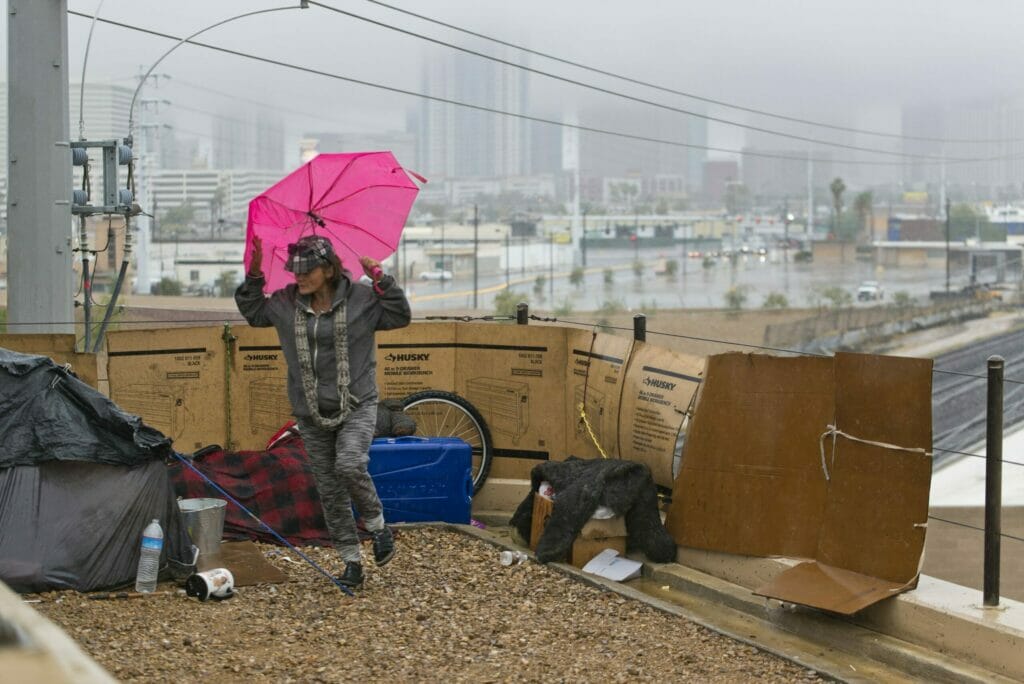 Nov. 24: "For Las Vegas homeless outreach teams, success is a moving target"
Intern Shannon Miller took a first-hand look at the work that the city of Las Vegas's Multi-agency Outreach Resources Engagement (MORE) teams, dedicated to connecting people on the streets with resources, including emergency shelters, drug detox and transitional housing, engage in. Earlier in November, the City Council passed an ordinance making it a misdemeanor to sit or camp in public rights-of-way in parts of the city, which may increase demand for MORE services in the coming months.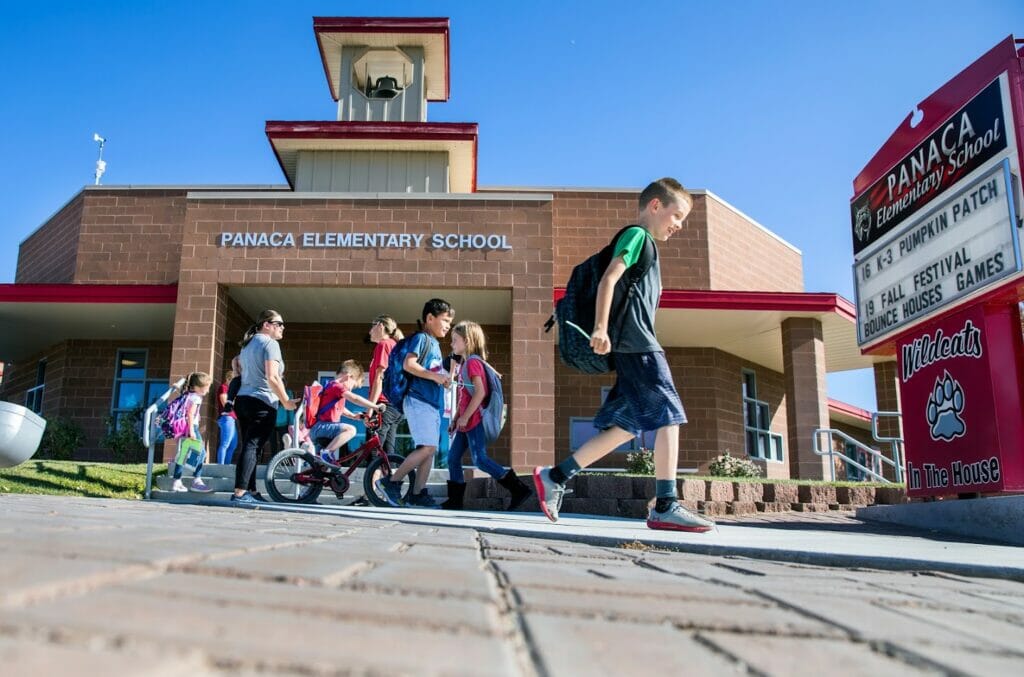 Dec. 1: "A Helping Hand"
Most education tug-of-wars boil down to money: Who's getting it? Who's not? And where can we find more? There's a general consensus that Nevada's public school system needs a cash infusion, but education reporter Jackie Valley says it can be tiresome to write about what seems like a never-ending saga — chronic underfunding.
That's why Jackie says she enjoyed reporting this story about a longstanding partnership between the Lincoln County and Clark County school districts that involves the donation — and adoption — of school furniture and some equipment. It touches on funding problems, but it also shows how taxpayer dollars can be extended when school districts work together.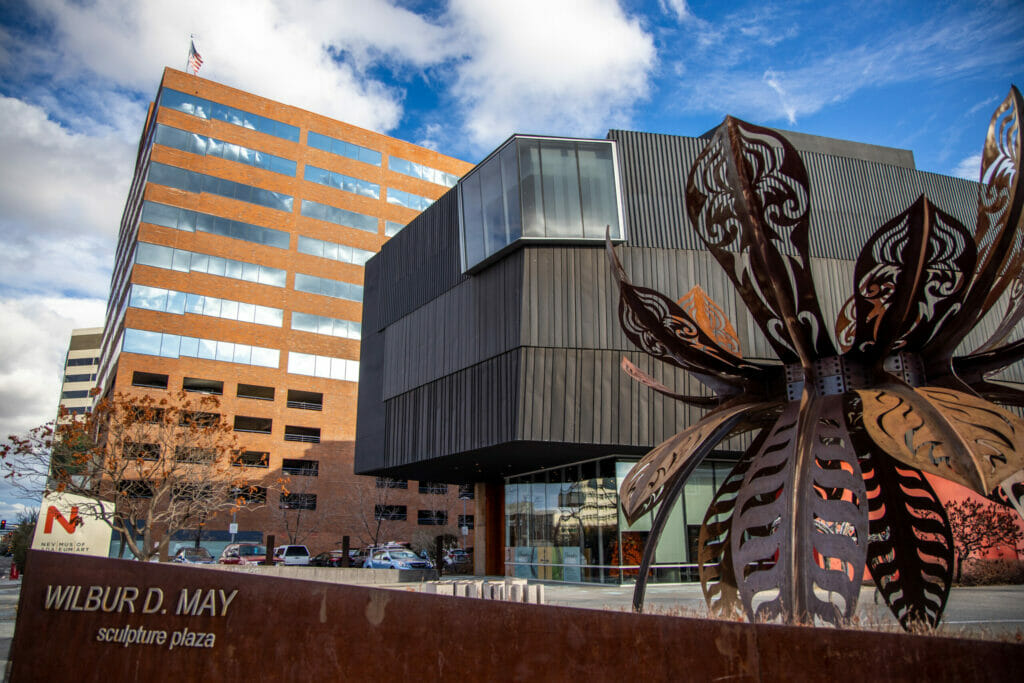 Dec. 2: "One of the few major cities without one, Las Vegas may soon get an art museum"
If you have a free afternoon to spare in a big city, you might think of stopping by the local art museum. But don't try to do that in Las Vegas.
Southern Nevada, though a bastion of artistic attractions, remains one of the largest metropolitan areas in the U.S. without an accredited art museum. But that all could change soon, as the Nevada Museum of Art, headquartered in Reno, plans to expand to Las Vegas.
Multimedia editor Joey Lovato took a look at those efforts, including how regional tensions have complicated the project.