Jennifer Togliatti oversaw the settlements in three of Southern Nevada's most complex and costly legal disputes during and after her nearly two decades as a Clark County District Court judge. Since retiring from the bench in 2019, Togliatti continued that work through a private mediation practice.
Her reputation, including four years as the chief judge of the Eighth Judicial District Court, was enough to convince Gov. Steve Sisolak to appoint Togliatti as chairwoman of the Nevada Gaming Commission on Oct. 8.
"I never spoke to the governor about it," Togliatti told The Nevada Independent Thursday. She had dealings with Sisolak when he chaired the Clark County Commission during her tenure as chief judge. Togliatti spoke with members of the governor's staff after filing her application for the position online.
"I feel like I still have a lot to contribute in serving the public and I felt like this was an interesting and new challenge for me," said Togliatti, who was nominated for a federal judgeship opening in Las Vegas during the Trump administration but never received a confirmation vote in the U.S. Senate.
"That was an incredible honor," Togliatti said. "Even though it didn't end up working out, they say one door closes another one opens. I can serve the public in a different way."
Having not practiced gaming law, Togliatti sought out the advice of others in the legal community, as well as close friends, about the Gaming Commission opening.
"I talked to a few people I know and trust that have gaming experience and I asked, 'Do you think I would be a good fit?' I got a lot of encouragement," she said.
Togliatti will become the first woman to lead the five-person Gaming Commission in its 62-year history.
"It never really struck me that there hadn't been a female chair before," Togliatti said. "So I'm really pleased to be the first. It's an honor."
The Gaming Commission is a part-time panel that meets once a month to make final determinations concerning gaming license applications, regulation changes and disciplinary matters based on recommendations from the full-time, three-member Gaming Control Board.
The part-time nature of the Gaming Commission will allow Togliatti to continue her work as a private mediator.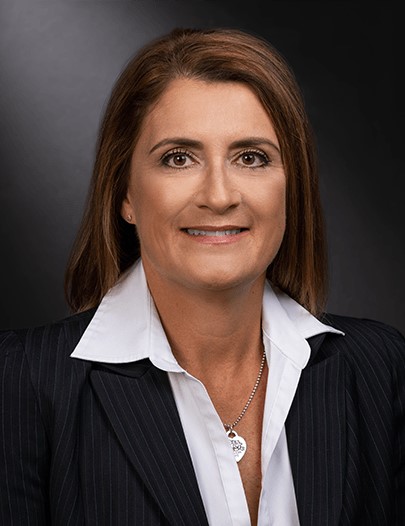 As chairwoman, Togliatti will earn $55,000 a year. The four Gaming Commission members earn an annual salary of $40,000.
Sisolak, who also named former state Sen. Ben Kieckhefer to an opening on the commission in the same announcement as Togliatti, has now appointed all eight Nevada gaming regulators.
Togliatti's first meeting as chairwoman will be in November. Gaming Commissioner Stephen Cohen, a Las Vegas attorney, will serve as acting chairman at next week's monthly meeting in Carson City.
Togliatti and the commission will rule on several high-profile acquisitions and mergers in the coming months, including VICI Properties' $17.2 billion acquisition of real estate investment trust-rival MGM Growth Properties, Southern California's San Manuel Indian Tribe's $650 million purchase of the Palm Casino Resort from Red Rock Resorts, and the $6.25 billion sale of Las Vegas Sands' Strip properties to VICI and Apollo Growth Properties.
The Gaming Commission may also have to decide on potential gaming regulation changes covering sports betting and online gaming.
Though she has spoken with Gaming Control Board Chairman Brin Gibson, Togliatti said she hasn't had a chance to reach out to her immediate predecessors as the commission chair – Las Vegas attorney John Moran, Jr., Dr. Tony Alamo Jr. and Las Vegas attorney Pete Bernhard.
"I intend to reach out and seek any advice they may offer," she said.
Togliatti was unopposed the three times she faced voters as a district judge, which shielded her from having to solicit campaign contributions from the legal community.
"That was a blessing for me because of the fact that I could keep my eyes focused on my duties," Togliatti said. "It allowed me to reduce disclosures and avoid the appearance of conflict."
Her time as chief judge, which entailed administrative duties, reduced her case docket and allowed her the time to oversee the settlements in complex litigation matters.
In 2012, the Nevada Supreme Court appointed her to conduct a nine-day mandatory settlement conference covering 41 civil lawsuits from a hepatitis C scare in Southern Nevada in 2007 and 2008. Terms of the settlements, which involved endoscopy clinics in the Las Vegas area and two drug companies, were not disclosed.
Two years later, Togliatti helped resolve a multi-million-dollar construction defect lawsuit between MGM Resorts International, Tutor Perini Corp. and various subcontractors covering CityCenter's unfinished Harmon Hotel. MGM paid $173 million to settle the lawsuit.
Last year, Togliatti and retired California Judge Louis Meisinger oversaw $800 million in settlement disbursements to thousands of people who sued MGM Resorts over negligence, wrongful death and liability in the shooting at the Route 91 Harvest Festival on Oct. 1, 2017.
Hundreds were injured and 60 people died when a gunman shot into the crowd from the 32nd floor of Mandalay Bay, the worst mass shooting in modern U.S. history.
The settlement was reached in 2019 but it took Togliatti and Meisinger, with help from Virginia-based claims management legal firm BrownGreer, a year to determine how much victims would receive.
Togliatti said mediation work is rewarding because both parties agree to the outcome. In a civil trial, the losing party will often appeal the jury's verdict.
"Because you solve problems, they're mutually accepting of the outcome, and they're moving on," Togliatti said. "(With a trial) you're lucky if you make a decision, you put your blood, sweat and tears into it, and then you don't find out what happens to the case for another three to five years. So there's just something really rewarding about (mediation work)."
Togliatti served as a Clark County deputy district attorney and was first elected as a justice of the peace with the Las Vegas Justice Court before former Gov. Kenny Guinn appointed her to the District Court bench in 2002.