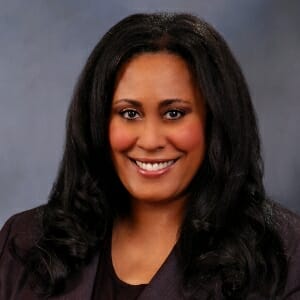 ASSEMBLYWOMAN BRITTNEY MILLER
Freshman Democrat who succeeds Republican Assemblyman Erv Nelson. He resigned from his post in February 2016 to move and run for state Senate. (Nelson was unsuccessful in his Senate bid.)

Represents the Summerlin-area District 5.

District 5 leans Democratic (40 percent Democratic, 33 percent Republican and 21 percent nonpartisan in the 2016 election.)

Miller defeated Democrats Rory Martinez and Shannon Churchwell in the primary, garnering about 45 percent of the vote and defeating Martinez by 41 points. Martinez was backed by the Assembly Democratic Caucus in the primary.

She eked out a victory over Republican Art Ham in the general election by about 1.5 percentage points, or 355 votes.

Serving on Corrections, Parole and Probation; Education; Health and Human Services; and Judiciary committees in the 2017 session.
FAMILY AND EDUCATION:
Brittney Miller was born in 1974 in Detroit to daughter of a Detroit Police Sergeant and a registered nurse. Her father is also a Vietnam War veteran who served in the U.S. Marine Corps while her mother was a civilian employee in the U.S. Army Tank Arsenal. Miller graduated from Saginaw Valley State University in Michigan with a bachelor's degree in Criminal Justice. She holds two master's degrees — one in public administration from Oakland University and another in education from Sierra Nevada College. Her hobbies include traveling, sports, movies and reading.
CAREER:
Miller, an English Language Arts teacher at Canarelli Middle School, has taught in the Clark County School District for five and a half years. Before that, she was a training specialist at Colonial Bank, an associate director of a prisoner reentry program at Oakland Livingston Human Service Agency and a trainer and assistant branch manager at Charter One Bank.
ON NEVADA AND THE ISSUES:
What about Nevada are you proud of? Does anything embarrass you about Nevada?
I'm proud of our rich diversity. I'm not embarrassed by anything, but some areas we could improve would be our per pupil spending when it comes to education, just making sure that we are supporting our education system as much as we can. First the per pupil spending, the class sizes — they're extremely large. Both of those impact student growth and success directly. We also have excessive testing. Those are three main ones.
What are your top priorities in the 2017 session?
My professional experience is in education, the economy and criminal justice. Those are three major areas that I really feel I can have an impact. One that kind of covers everything would be the creation of the office of inspector general. That actually supports all of our stage agencies and public service. I'm a public servant at heart and believe in the work that we do at the state level, at the county level, as a government working for the people. It's all about making sure we're providing the best services, a level of accountability.
One thing that we know going into this legislative year is that with the legalization of recreational marijuana there are going to be many policies in legislation that need to be written.
Should we raise taxes, and under what circumstances?
What I do know, if taxes were increased this is something that the inspector general would help with, making sure taxes go to what they're slated to be spent for.
Where might we need to expand or reduce the budget?
Education and mental health. Mental health is also an area that needs increased funding and support. We need more service providers and accessibility for patients and community members.
How do you plan to diversify Nevada's economy and create more jobs?
We need to maintain a low tax structure, provide quality education, safe neighborhoods, those kinds of things. When it comes to bringing industry and business here, we can do a lot of things in the state to offer incentives, but I want guarantees that when they do come Nevadans will be hired first. That includes being placed in management positions. Those are concerns I have and guarantees I want.
What should we do next on solar?
I think our next move should be the creation of a subcommittee to explore where the solar policies should be. One of the things here in Nevada we're doing such an excellent job with renewable energy. Solar is just one of those types of renewable energy.
What should Nevada's next step be on the stalled Education Savings Account program?
You have school choice already. The first thing we need to do is make sure we're fully funding public education here in Nevada up to the national average are we're providing our kids with all the resources possible. Public funds should be spent for public services.
What should Nevada's minimum wage be?
I think that's definitely up for discussion with community members and small business owners. I do know that inflation has gone up dramatically in the last few decades but wages have not. Other states have made increases. I definitely think it's something to talk about. It's not about a number specifically without being able to actually look at everything and see that the impact it would have and do some research.
Will you work across the aisle, and on what issues?
Absolutely. I plan on working — closing the aisle — to have a discussion with my fellow Republican colleagues on really every issue.