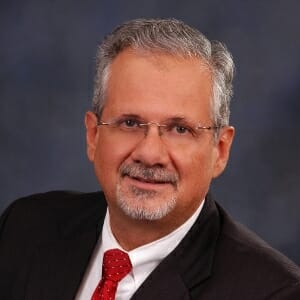 ASSEMBLYMAN OZZIE FUMO
Freshman Democrat, defeated incumbent Republican Derek Armstrong in the general election.

Represents Henderson-area District 21, including parts of Green Valley and Silverado Ranch off of the 215 Beltway.

District 21 leans slightly Democratic (40 percent Democrat, 33 percent Republican, 21 percent nonpartisan in 2016 election).

Fumo won 57.6 percent of the vote in the 2016 primary, defeating former U.S. Sen. Harry Reid staffer Vinny Spotleson and Texas Tech University student Ben Nakhaima.

Fumo won 52.4 percent of the vote against Armstrong.

Serving on Corrections, Parole and Probation; Education; Judiciary and Transportation committees in the 2017 session.
FAMILY AND EDUCATION:
Ozzie Fumo was born in 1965 in Arlington, Virginia. A Nevada resident for four decades, Fumo graduated from Bishop Gorman High School in 1983 before attending the University of San Diego and Whittier Law School. Growing up, Fumo's father was the director of food and beverage purchasing at the Las Vegas Hilton.
Fumo and his wife Ellen have five children — Genevieve, Veronica, Gabriella, Scott and Stephanie — and have lived in Assembly District 21 since 1999. His hobbies include spending time with his family, traveling, and enjoying the occasional cigar.
CAREER:
Fumo, a partner at Pitaro & Fumo, has specialized in criminal defense for more than 20 years. He is admitted to all levels of the State Court in the Eighth Judicial District, practices in the United States Federal Court District of Nevada, and has argued successfully in the Ninth Circuit court of Appeals. He was one of the lawyers on O.J. Simpson's defense team during the former football player's latest appeal of his 2008 kidnapping and armed robbery conviction.
He is a member of the American Bar Association, Nevada Justice Association, Nevada Attorneys for Criminal Justice, National Italian American Bar Association, Association of Trial Lawyers of America, and National Association of Criminal Defense Lawyers. He is also the past president of the Nevada Society of Italian American Lawyers.
He is an AV Preeminent Attorney as rated by Martindale-Hubbell. He received the Nevada State Bar's Outstanding Service Award in 2006 and was named among the American Society of Legal Advocates Top 100 Criminal Defense Lawyers in 2015.
ON NEVADA AND THE ISSUES:
What about Nevada are you most proud of? What about Nevada embarrasses you most?
I am most proud of the way Nevada is starting to recover from the economic crash of 2008.  I am most embarrassed that Nevada is consistently on the bottom in education.
Please list your top three priorities for the 2017 Legislative Session and explain. (Feel free to reference specific BDRs or group BDRs together by general policy area.)
"First, we need address the potential Nevada has to become a leader in green technology.  Second we need to improve education.  Third we need to address criminal justice reform."
Under what circumstances should Nevada raise taxes? Would you support a tax increase this session?
"I pray that we will not need to raise taxes this session.  I am hopeful that the taxes we raise from legalizing marijuana will cover any shortfall we may have in the budget."
What programs/parts of the state would be best to cut? What programs/areas need more funding in 2017?
"I would need to look at the budget before I can sufficiently answer this question.  As I walked my district it became clear that education needs better funding."
Nearly all legislators list diversifying Nevada's economy and creating new, permanent jobs for Nevadans among their highest priorities. What specifically do you personally plan to do to help accomplish that?
"I believe that growing the economy by being a national leader in green technology is one of the best ways to diversify and grow the economy while creating permanent job for Nevadans."
What should be Nevada's next move on solar policy?
Gradually add rooftop solar capacity.
In September, the Nevada Supreme Court blocked funding for the state's school choice program. What legislative changes do you think should be made to the program this session?
No response given.
Should Nevada change its minimum wage? If yes, at what level should it be set?
At least $12.
Are there any particular issues on which you see yourself working across party lines? If so, which ones? If not, why not?
"I believe this session will be unlike what we saw from the Legislature last session.  Every legislator has made it a priority to work together for the betterment of all Nevadans."
This interview has been edited for clarity.