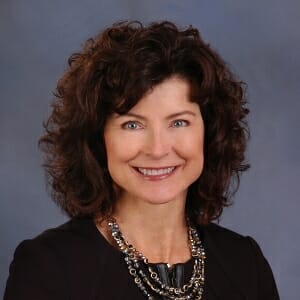 SENATOR HEIDI GANSERT
Former assemblywoman who fills the seat of fellow Republican Greg Brower, who resigned in February 2016 to take a position with the Federal Bureau of Investigation. Reno developer Jesse Haw was appointed to the seat in September ahead of a legislative special session.
Represents Senate District 15, a Reno-area district that stretches from the state line with California to include parts of southwest and northwest Reno and includes Sun Valley
Senate District 15 has a slight Republican advantage in voter registration (39 percent Republican, 36 percent Democrat and 18 percent nonpartisan in the 2016 election).
She defeated small business owner Eugene Hoover in the Republican primary by a 57 to 43 percent margin.
Gansert defeated Democratic attorney Devon Reese by a 53 to 42 percent margin in the 2016 general election, with Libertarian candidate David Colborne receiving 5 percent of the vote.
Named as Caucus Policy Coordinator, serving on the following committees: Commerce, Labor and Energy, Legislative Operations and Elections, Revenue and Economic Development
FAMILY AND EDUCATION:
Gansert is a Reno native, born in 1963 and has spent most of her life in northern Nevada. She attended the University of Santa Clara for her undergraduate degree, majoring in Engineering as one of only three women in the program. She attended the University of Nevada, Reno for her Master's degree in Business Administration.
She and her husband Dr. Guy Gansert have been married for 30 years and have four children (MacKenzie, Kirsten, Glenn and Hank) between the ages of 18 and 23. Her hobbies include cycling, running, swimming, triathlons and travel, and has qualified for the Boston Marathon four times. She is also an accomplished baker.
CAREER:
Before running for office, Gansert spent more than 20 years as a resource planning engineer and founder of a medical practice management company. She also worked as treasurer for future governor Brian Sandoval's Attorney General campaign.
She first ran and won a state Assembly seat in 2004, and was re-elected twice. In the Assembly, Gansert served in various leadership roles including Assembly minority leader in the 2009 session. She was hired as Sandoval's chief of staff in 2010, where she spent nearly two years before resigning.
Gansert was hired by the University of Nevada, Reno in September 2012 as the executive director of External Relations, which her campaign website describes as "developing partnerships between the university, the private sector and local governments."
Gansert is also a board member of numerous nonprofits and community groups, including the Economic Development Authority of Western Nevada, the Nevada Women's Fund, the International Women's Forum Nevada Forum, the Children's Cabinet Strategy Committee and numerous other state and Reno-based groups.
ON NEVADA AND THE ISSUES:
Gansert declined to answer specific questions sent to all freshmen legislators -- as nearly all of the others did in detail and most have been published here -- as part of The Nevada Independent's ongoing series on new lawmakers, saying she didn't want to respond to "hypotheticals" without seeing bill language.
"When legislation comes before us, I'll read through that and then make my decision at that time," she said in an interview.
Gansert said she plans to introduce a handful of bills including several that deal with transparency in regulations and on special education.