When students march out of Mater Academy East Las Vegas on Wednesday, they'll be bidding goodbye to the school year but not necessarily academics.
Nearly half of the charter school's students plan to attend a month-long summer learning program, where they can bolster their reading and math skills while soaking up more in-person time with their classmates and teachers. As the turbulent school year started to wind down, Mater Academy's principal, Renee Fairless, embarked upon an aggressive marketing campaign to enroll as many students as possible in the summer program. Staff blasted out messages on an online parent portal and mentioned it during interactions in the carpool line each day.
Academic skills took a hit during the pandemic, Fairless said. But so did student motivation.
"There's a slide. That's why I want my kids in school for summer school," she said. "But what we're seeing is once you can get them motivated and back involved, they're rebounding quickly. They're resilient."
While summer school may be a dreaded term among many children, it has undergone something of a renaissance this year. Buoyed by fears of pandemic-caused learning deficits and an influx of federal money, school districts across the nation and Nevada are standing up programs, though often with new branding and a more dynamic vision. Think "summer learning," "summer enrichment" or "summer acceleration."
"It's not considered boring. It's super engaging and hands-on experiential learning," said Aaron Philip Dworkin, CEO of the National Summer Learning Association. "It's not mandatory."
The concept isn't new. For years, educators have warned of the so-called summer slide when students' once-sharp academic skills become dull during that roughly 10- week break from the classroom. Summer learning opportunities, whether formal or informal, can mitigate academic regression. Now, prolonged periods of distance learning over the past year have sparked similar concerns about a "COVID slide" and bolstered calls for more summer learning programs, especially for vulnerable children such as those living in poverty or learning English as a second language.
---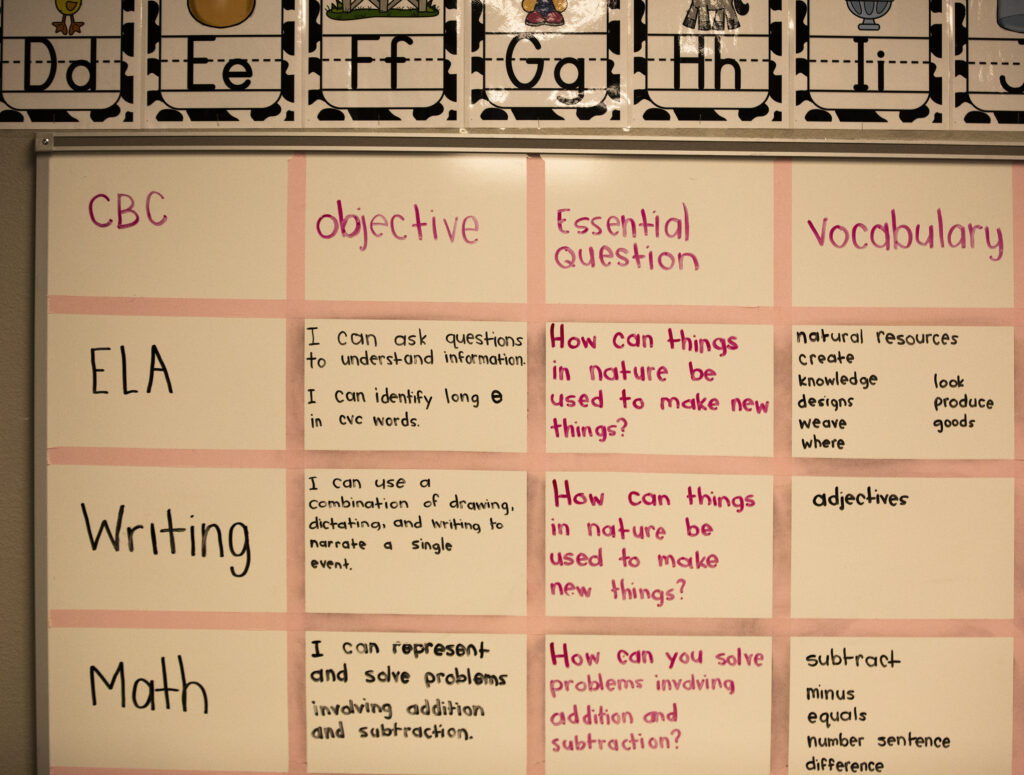 ---
So how are school districts handling the need? It varies by location.
In the Clark County School District, individual schools are forming their own Summer Acceleration programs, tailored to the needs of their communities, said Deputy Superintendent Brenda Larsen-Mitchell. The free summer programs will run throughout the month of June, with transportation and meals provided to children.
That's in addition to the existing programs — Extended School Year, which is available for certain students who are in special education programs, and Secondary Summer School, which largely focuses on credit retrieval for older students.
Students attending the Summer Acceleration program at Kay Carl Elementary in Las Vegas will spend their mornings immersed in reading and math activities. In the afternoon, they'll be working in "camps" to run mock businesses selling goodies such as lemonade and cupcakes. Across town at Thurman White Academy of the Performing Arts, students can choose from a smorgasbord of courses that incorporate everything from Disney and the NFL to snowboarding and Legos. Daily science lab experiments will be available, too.
Larsen-Mitchell said Summer Acceleration will blend social-emotional learning with core academic subjects, with the goal of making it a fun and hands-on experience for students.
"It's just another 30 days for them really to engage with their peers, and to have face-to-face time with their educators," she said.
It's unclear how many students will wind up participating. One elementary school only has five students registered, Larsen-Mitchell said, while another has more than 400 students. On average, the district is seeing 150 students sign up at elementary schools, 220 students at middle schools and 300 students at high schools.
Joshua Curtis — who has six children, four of whom attend the Clark County School District — is among a group of parents who have said no to summer learning programs. Curtis said he has watched his children struggle, both emotionally and academically, and lose interest in school over the past year. More than anything, he thinks his children need a break after a rough year.
"I can't justify putting them in more school right now," he said. "As much as I'd like them to catch up academically, it has wreaked havoc on their mental health and I can't continue to see that."
Students aren't the only participants being recruited, though.
The Clark County School District recently approved updated memorandums of agreement with unions representing licensed educators, support staff and administrators for the summer learning programs. Licensed educators, for instance, will earn their daily rate of pay and can choose to work from one to four weeks. As an incentive, those who choose to work the full Extended School Year program and at least two weeks of Summer Acceleration stand to receive an additional $750.
The deputy superintendent acknowledged she was a "little disappointed" by the summer student enrollment numbers so far but expects them to pick up once the programs begin. Likewise, about 60 schools have indicated they need more licensed professionals for Summer Acceleration, she said. While the district hopes to accommodate most staff at their home schools, some may be moved to other sites depending on need.
The Washoe County School District's summer learning program begins on June 21 and will run through July 15. So far, 7,016 students in kindergarten through eighth grade have registered, district officials said. They did not have enrollment numbers available for high school students.
The district plans to work with community partners such as PBS Reno and Sierra Nevada Journeys to enhance the summer learning experience for elementary students.
Leveraging community partnerships is one of the practices recommended by the National Summer Learning Association. Dworkin said he cringes every time he hears about library systems, parks and recreation departments and school districts serving the same children but operating separately with no coordination.
"I know everyone's racing, but summer is the time to really build these partnerships and break down these silos and if you do it well, it can carry on to the school year," he said.
Despite the heavy emphasis on summer academic opportunities, Rebecca Feiden, executive director of the State Public Charter Authority, warned against considering those programs a "silver bullet" for fixing harms caused by the pandemic. She said it will take a host of strategies over the next few years to close some of the learning gaps that occurred.
"I don't think there's like a magic answer," she said. "If schools aren't doing summer learning, then the question they need to be asking themselves is, 'How are we going to get into the school year and continue to teach on grade level content but also fill the gaps that may have been created last year?'"
At Mater Academy, learning growth will be tracked throughout the school's summer program, Fairless said. In other words, the school is focused on ensuring that enrichment is tied to measurable outcomes.
When she senses hesitation on behalf of students or parents, she reminds them of the truncated schedule, leaving July wide open for relaxation.
"It's 22 highly structured, really intense days," she said. "I'm not asking for your whole summer. You still have plenty of time."
The decision was easy for 14-year-old Lauren Storla, who will be entering ninth grade when school resumes in August. By attending Mater Academy's summer program, he plans to knock out a health course, freeing up space for an elective course next year.
Social considerations played a role, too.
"When I'm at my house, I don't unusually have anything to do," he said. "But when I'm here, I get the chance to interact with other people and learn more."