Small-business owner enters race for Las Vegas City Council seat
A small-business owner who grew up in Southern Nevada hopes to become the next Las Vegas City Council member representing Ward 2.
Christina Etter Roush filed for office today in a race that pits her against City Councilman Bob Beers. Roush has lived in Ward 2, which covers the western portion of the city, for 24 years.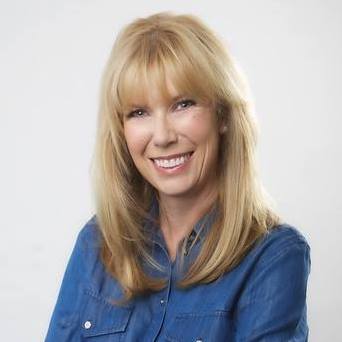 "We are on the cusp of becoming a World Class City, and now is the time to elect visionary leaders to bring new ideas and energy to the City Council," Roush wrote in a statement.
Roush has served as a board member for the Boys and Girls Clubs of Southern Nevada and has been involved with the Las Vegas Rotary, the Bishop Gorman Capital Campaign Board and Las Ventanas Retirement Community. She owns several small businesses in Las Vegas and redeveloping real estate here, according to a news release.
As of 5 p.m. today, Beers and Roush are the only candidates who have filed for the Ward 2 seat.
- Jackie Valley
UNLV Medical School on track to open in July
UNLV's School of Medicine is requesting around $60 million to finish construction and hiring as it prepares to start its first classes in less than five months.
The school, which was accredited last year and will be the state's only four-year medical school in southern Nevada able to grant MD degrees, has already started accepting applicants for its first 60 member class that will start in July 2017.
The proposed two-year budget includes about $13 million to continue construction, with the rest of the proposed funds going toward employees and other costs.
The school currently has around 37 employees, and the proposed budget includes funding for 32 more. Medical school Dean Barbara Atkinson said that total employment could eclipse 800 when including UNLV faculty, various support staff and hundred of residencies.
Atkinson said 14 students have been accepted so far out of more than 900 applicants, many of whom have Nevada ties. She said the initial group of accepted students include many who are first-generation college students and are racially diverse.
Gov. Brian Sandoval signed a bill authorizing $27 million for initial construction of the school in 2015.
- Riley Snyder
Secretary of State says no evidence of Nevada voter fraud
Secretary of State Barbara Cegavske said today that there is no evidence that voters in Nevada illegally cast ballots in the 2016 election, rebuffing President Donald Trump's claims of nationwide voter fraud.
Cegavske's comments echo those made earlier today in Washington D.C. by Gov. Brian Sandoval, who said it was time to "move on" from discussions of voter fraud and "get to the job of governing this country."
Cegavske said that her office is aware of attempted fraud related to voter registration in Nevada and has made one arrest. She encouraged anyone with evidence of voter fraud in Nevada to file a complaint with her office.
The nonpartisan National Association of Secretaries of State has also pushed back on Trump's claim that three to five million people voted illegally in the election.
"We are not aware of any evidence that supports the voter fraud claims made by President Trump, but we are open to learning more about the Administration's concerns," the organization said in a statement. "In the lead up to the November 2016 election, secretaries of state expressed their confidence in the systemic integrity of our election process as a bipartisan group, and they stand behind that statement today."
— Megan Messerly
***
Culinary tells lawmakers to avoid Station casinos
The Culinary Union, the largest labor organization in the state, notified lawmakers Wednesday that it has formed a new lobbying/political team. The trio — Jim Sullivan, Harry Grill and Bethany Khan — are all Culinary veterans.
The letter comes as the union deals with the departure of political director Yvanna Cancela, now a state senator. The letter not only introduces the new team also issues an admonition:
"The Culinary Workers Union, is also encouraging Nevada locals, elected representatives and tourists to avoid staying at/or patronizing hotels under an active labor dispute such as Station Casinos and Palms Casino Resort."
The letter is signed by union Secretary-Treasurer Geoconda Arguello-Kline and President Ted Pappageorge.
— Jon Ralston
***
What to do about Medicaid in the Trump era?
The Nevada agency in charge of taking care of the elderly and people with disabilities says it can save the state money by relying more on Medicaid, but no backup plan is in place if those federal funds dry up under the Trump Administration.
Edward Ableser, who heads the state's Aging and Disability Services division, said the agency could cut up to eight percent of its state budget even though its caseload is growing by changing the state's model for providing services and better maximizing federal Medicaid dollars.
But uncertainty over federal plans for Medicaid and a lack of clear direction from congressional Republicans and President Donald Trump could threaten the new system. Ableser said there was no "plan B" in place if federal allocations to the state stop rolling in, but said Nevada's expansion of Medicaid made a huge difference.
"The most vulnerable population has benefited the most," he said.
Lawmakers also raised concerns about rural access to Medicaid providers, citing elderly people in Elko who have to travel to Battle Mountain or Ely for services covered by the federal health care program. Ableser said his division was working with private insurers and other for-profit businesses in rural areas to improve access to health care services.
— Riley Snyder
***
Ads target Heller on Mnuchin
Progressive groups are continuing an ad campaign in Nevada targeting Republican Sen. Dean Heller over an upcoming vote to confirm Steven Mnuchin as Treasury Secretary.
The ad tells the story of Lisa Fraser, an Oregon woman whose house was foreclosed on by Mnuchin's bank, One West, while her was battling terminal cancer. The ad, which initially aired in Nevada, Iowa, Arizona and Washington D.C., will also air in five other states today and tomorrow as part of a new six-figure buy.
The Nevada version of the ad encourages viewers to call Heller's office and encourage him to vote against Mnuchin in the Finance Committee. The 30-second ad will air on MSNBC, CNN and Fox News in the Las Vegas and Reno markets in Nevada.
Last week, Heller drilled Mnuchin over OneWest's operations in Nevada during the foreclosure crisis during a five-hour confirmation hearing.
Disclosure: Station Casinos has donated to The Nevada Independent. You can see a full list of donors here.
— Megan Messerly