Pay off debts faster. Purchase items or pay for services that were previously out of reach. Savings. Travel. After all, who wouldn't like to earn more? But, the idea of a minimum wage increase is something that not everyone can agree on.
Nevada could be included on the list of states whose workers already expect to see a wage increase, which is what happened on April 4 in the neighboring State of California, when Governor Jerry Brown signed SB 3 into law to gradually increase the minimum wage, from $10 per hour to $15 per hour, in 2022.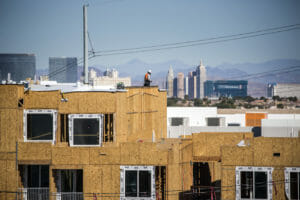 Currently, the minimum wage in the Silver State is $7.25 for employees whose employers provide medical insurance and $8.25 for those who do not receive any health benefits.
"Of course it would be great to be paid more, provided they don't raise the price of gasoline and other products," commented a worker in Las Vegas, a high rise window cleaner who preferred not to disclose his name.
With 10 years' experience working in his trade, the worker had his own reservations for increasing the minimum wage in Nevada since it could have an impact on small business owners that have a reduced number of employees. These small businesses could decide to lay off some of their workers in order to cover the new wages and keep their businesses operating.
"I think that big businesses, for example fast food chains like McDonald's, should increase staff salaries because they are million-dollar businesses and their profits would not be affected. These employees deserve to be paid more," he said.
Discord
Now that the legislative session is in full swing, the issue of wage increases is being hotly debated.
Last week, Democratic Sen. Yvanna Cancela, and Senate Majority Leader Aaron Ford, made the first presentation for the legislation, (SB106), which would increase the minimum wage from $12 or $11 per hour (depending on whether an employer provides health benefits or not) over a five-year period, in increments of $0.75.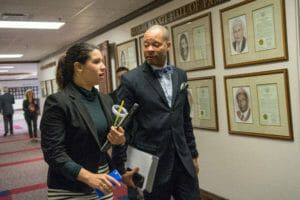 On Monday, Nevada Senate introduced a constitutional amendment raising minimum wage to $12 an hour.
Republicans remains skeptical of the concept. "Not that I'm against a minimum wage, I just think arbitrarily setting it at some anecdotal number is just political posturing and nothing more," commented the Republican Assembly Leader, Paul Anderson said. "There's no economic reasoning for it".
On the other hand, Michael Roberson, Senate Republican leader, stated that he would support legislation similar to that of the previous session that increased wages to $9 per hour, which also amended the calculations for overtime.
The Democrats largely opposed the law, despite their support for a wage increase, where they cited concerns with regard to rolling back how certain workers earn overtime for only those who work more than 40 hours a week.
Business owners
The stance of the Latin Chamber of Commerce is clear: It is not totally against a wage increase, rather it is against the way in which the issue is being presented in the Legislature.
Peter Guzmán, president of the Chamber, stressed that he and the Chamber, which represents small businesses, do not believe that it is fair that politicians are the ones determining the decent salary for workers.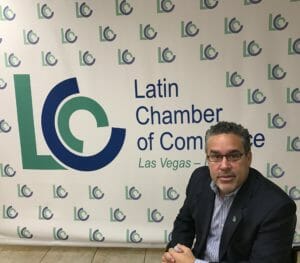 Guzmán also said that each person has the right to dream and have their own targets and motivations. "I think the best thing is to find money to train people to get them out of jobs that are not worthwhile and that are not careers. The future is in education and training," he said.
Guzmán commented that the Chamber believes that if the minimum wage were to increase then there would also be job losses.  Unemployment would be a concern, and technology would erase many positions.
The businessman also stated that Lawmakers are forcing the proposal too hastily, where they have not approached those representing small businesses, nor have then even conducted surveys, which can be done through the Chamber itself.
José Solorio, who holds an MBA from the University of Nevada, Reno and has just established his house and office cleaning business in Las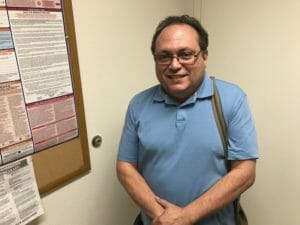 Vegas, said he agreed with the minimum wage increase for Nevada and, additionally, as a business owner, it is essential to treat staff well.
Solorio, who has lived in Las Vegas since 1970 and has had other businesses since then, said that he is behind the proposal to raise the minimum wage because, if it's approved, the increase would occur over a three to five year period.
The businessman also stated that business owners who do not agree with the initiative should be less self-centered, because salaries should be fair.
Javier Barajas, owner of the Lindo Michoacán restaurants in Las Vegas, views the issue on the minimum wage increase from the eyes of an immigrant who started out as a dishwasher and cooking someone else's recipes. It's been 27 years since he opened his doors for the first time on Desert Inn Road.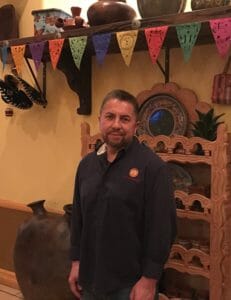 "Staff are the most important aspect," Barajas said, who went on to say that, on his payroll, the only employees who earn minimum wage are those who earn tips, such as waiters and assistant waiters.
"I have no problem and I agree that they should earn $15.00. My only concern is that, even though it would not affect me - thank God - because I'm always busy, but for some restaurants it could cause an increase in the unemployment rate, where companies with 50 employees would cut back to 40," and then he stated that he would have to think about making his menu a little more expensive.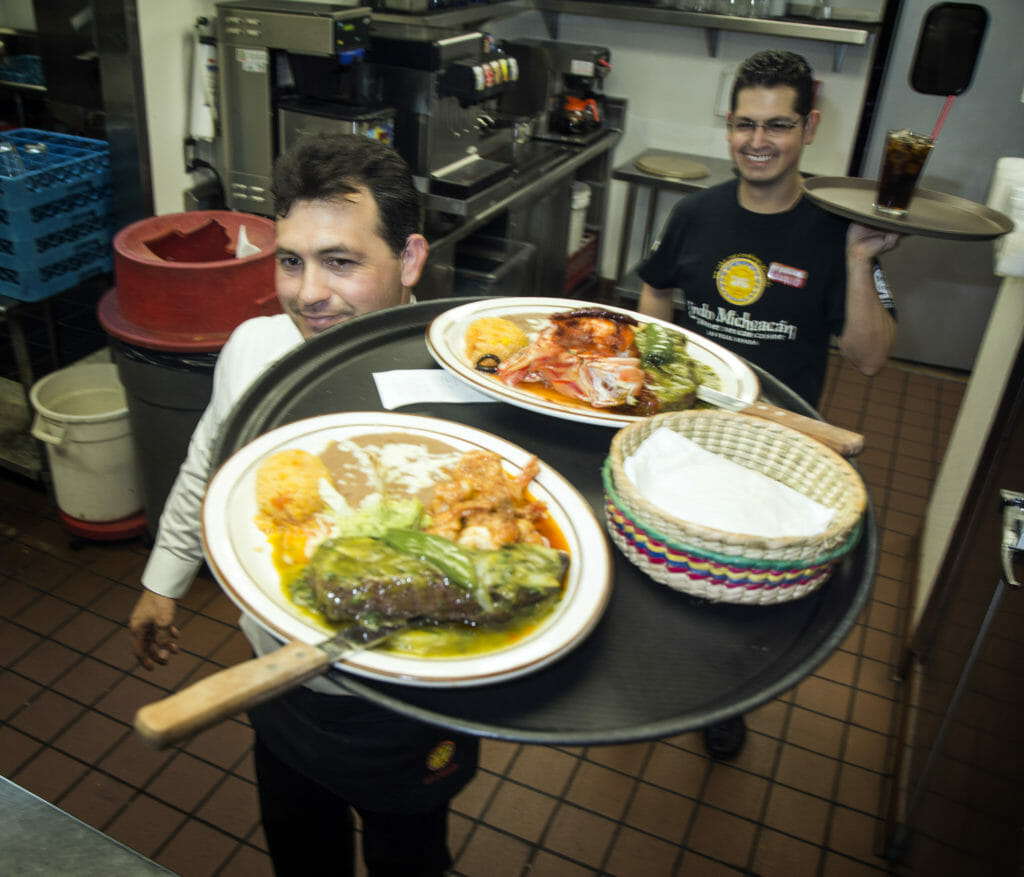 Barajas also stated that if there were a wage increase, people would have more money to eat out and that it would be well deserved, as the cost of living is also rising.