This story has been translated from Spanish and revised from its original version.
Be careful what you believe -- or sign.
There are three major types of scams targeting minorities in Nevada, according to a consumer affairs expert who tracks unscrupulous operators.
In most cases, scammers pretend to be someone they are not, luring their victims ever closer through false promises they don't fulfill. They toy with their victims' emotions, taking advantage of needs and dreams. They seek to form a strong relationship with their victims, and they induce people to trust them. These are the common threads that make these scams work, according to the Better Business Bureau.
How do they operate and what can people do to protect themselves?
Miriam Lira-Hickerson, the Ombudsman of Consumer Affairs for Minorities in the state of Nevada, sees all sorts of consumer complaints pass through her office, many in which there has been an exchange of money and nothing given in return.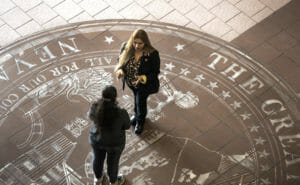 Her office develops strategies to educate and protect consumers against fraudulent and misleading trade practices, and investigates new cases in which money has changed hands.
Hickerson says three of the most common scams targeted at minorities include tax preparation, immigration assistance, and contractors who do not provide services they promise.
Tax Preparation Scams
Tax season is prime time for scams because tax preparation services by nature involve the exchange of potentially damaging, sensitive information.
One scenario involves fraudulent tax preparers collecting information from people in order to complete an individual tax return form, but then altering the information or amount -- such as making fraudulent deductions or exemptions -- on the forms that are actually submitted to the Internal Revenue Service (IRS).
Their aim is to collect a higher tax refund on behalf of the individual, and then cut the person a refund check for less than the amount they collected from the IRS.
Once taxpayers realize they have been cheated, and attempt to object or make a claim, the scam agency threatens to report them to immigration or to the IRS for fraud.
"My office conducts an initial investigation and if we come across a situation where we have to report directly, then we contact the Treasury Department at the IRS," Hickerson said.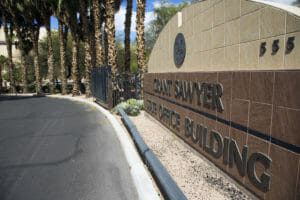 There's also a common scam in which people pretend to be IRS agents themselves. The IRS has issued an alert to taxpayers about how these con artists operate, including making threatening phone calls, sending text messages, making contact on social networking platforms, and demanding payment through gift cards or wire transfers, with threats of imprisonment if immediate payment is not made.
Immigration Fraud
People seeking green cards, work visas, or citizenship are easy targets for clever scammers.
"The issue of immigration has been a common denominator," Hickerson said. "People come across someone who says to them 'I can, I did it, I have a contact inside Immigration,' so then they start to believe that there is a shortcut out there and, where every lawyer has told them it isn't possible, there is this person who has told them 'it is possible.'"
There are no short cuts, but immigrants don't always know this.
"It is very upsetting to know that you are the target of many con artists," a Las Vegas woman who requested anonymity told The Nevada Independent. She trusted her future and that of her family to Olga Norma Benavidez, a Las Vegas woman who deceived more than a dozen people by promising assistance with the paperwork to formalize their legal status in the United States.
The woman met Benavidez through another person.
"I remember that she told us 'I just need $7,500' to supposedly begin the paperwork for a work visa and to get my daughter's citizenship," she said.
She began to notice that nothing was arriving in her mail and that there was no evidence of her case, despite the fact that she was making deposits into Benavidez's personal account. She never received any receipts, either.
She continued doing business with Benavidez until the Deferred Action for Childhood Arrivals (DACA) program, which benefited her daughter, was announced.
She notified Benavidez of the new program, but Benavidez advised her not to proceed, claiming that the supposed paperwork for the child was almost ready. Despite this advice, she continued with her daughter's DACA application.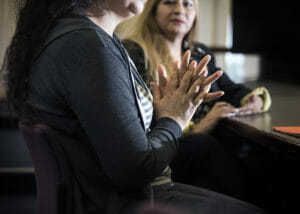 It was at this point when she became more suspicious and took it upon herself to find out more about Benavidez and her hired driver.
"When I first began talking to him, I realized he was just like me, someone who Benavidez was helping," she said. "That's how we noticed that things were not adding up. I began to search the internet and I found out that, in 2000, she was arrested for a similar offense, where she had pretended to be an immigration officer."
In December 2014, she and the driver contacted Hickerson, who they knew about because of Hickerson's Spanish-language radio program "Consumer Protection." They told her that they had gone to the Las Vegas Metropolitan Police but had received no help.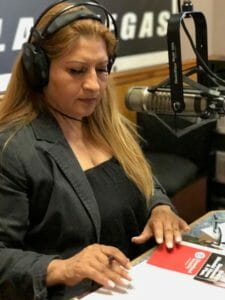 "They didn't open the case until she intervened and assisted us," she said.
Once Hickerson explained to the Las Vegas Metro Police that the offense was criminal and not a civil matter, a case was opened.
According to data provided by Hickerson, the outcome of the Benavidez case was made possible due mostly to the efforts of the Office of Ombudsman of Consumer Affairs for Minorities at the Nevada Department of Business and Industry.
Sixteen victims were identified by her office, but only 11 decided to proceed against Benavidez. Each had given her an average of $7,000.
"It is very important for people to know that if they initiate a legal process, then it is advisable to follow through, because the law does protect victims," ​​Hickerson said.
The Fraud Unit of the Office of the Attorney General filed charges against Benavidez on behalf of the victims.
According to a statement released by the Attorney General on May 27, 2015, between March 2012 and March 2014, Benavidez masqueraded as a federal employee, stating that she worked alongside a fictitious "Chief of Immigration," charging her victims sums that totaled more than $50,000. Benavidez pleaded guilty before the Eighth Judicial District Court on one count of theft in the amount of $3,500 or more.
As part of her guilty plea, Benavidez was also obliged to repay the eleven victims a sum totaling more than $50,000.
Despite the seriousness of convictions of this type, Hickerson clarified that for the immigrant community, there is no advantage to reporting crimes in terms of their legal status in the U.S.
"This is a criminal prosecution, where charges are formalized against the perpetrator; however, it will not equate to immigration relief for such cases."
Ghost Schools
Another scenario in which minorities not only put their money at risk, but in some cases even their immigration status, is being fooled by unlicensed people posing as educators.
"There are people who are teaching in all sorts of areas and, here, beauty classes are worth mentioning," Hickerson said. "People are going to schools where they teach cosmetology classes, even though the instructors are not qualified to do so."
According to Hickerson, these fake agencies use products not regulated by the state of Nevada, and tell immigrants that they do not need documents proving legal status.
Once they realize they have been tricked, immigrants are intimidated by the threat that they will be reported to ICE if they report the scam to an agency or authority.
"We have stopped many transactions where people are already willing to pay this money," Hickerson said. "The danger is greater because these agencies seem legitimate because they do have localities, but they do not provide the service, which is a deceptive practice."
Social networks have become one of the main platforms for these deceptive trade practices, since con artists use them to publicize their services or products for free or at a very affordable price.
"Here you need a Social Security number or student fees are very high," the ombudsman said, referring to legitimate educational institutions.
Under this particular scenario, classes are delivered by unqualified people. Either the expected teacher does not show up and they play videos that are free to view on YouTube, or they offer to go to people's houses to teach. Sometimes they even claim to have professional connections with celebrities in order to seem credible.
Those who believe they're a victim of a fraudulent business transaction can submit a complaint through the Nevada Department of Business and Industry.
Featured photo by Jeff Scheid, The Nevada Independent.