By Megan Messerly and Riley Snyder
As the legislative session kicked off this week, some familiar faces were missing from the Assembly and Senate floors — 22 of them, in fact.
Former lawmakers have taken a variety of paths since leaving the Legislature — some have run for other offices, others are enjoying retirement and many are focused on their normal jobs without having to spend a 120-day session in Carson City. A handful, primarily those unsuccessful in their reelection bids, are biding their time until they run for public office again, either in 2018 or sometime in the near future.
Many freshman Republicans, elected during record low turnout and a red wave in 2014, were defeated in primary challenges over votes for a historic $1.1 billion tax increase or lost in the general election to rebounding Democrats thanks in part to higher turnout.
Almost all of them miss the Legislature in some fashion, from the impact they had on public policy to the friends they made while serving.
The Nevada Independent checked in with the former legislators to see what their post-politics lives are like, and whether any of them are hoping to return to Carson City:
ELECTED OFFICIALS, CANDIDATES & PUBLIC SERVANTS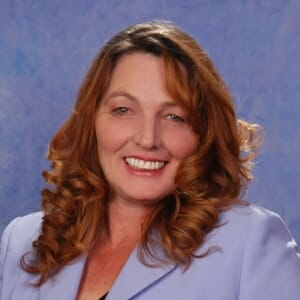 Marilyn Kirkpatrick, a Democrat, was elected to six terms in the Assembly before stepping down to join the Clark County Commission, a post Gov. Brian Sandoval appointed her to in August 2015. She would have been unable to run again for her District 1 seat due to term limits.
Kirkpatrick won election to her District B seat by about 15 points over Republican Kevin Williams. She is succeeded by Democratic Assemblywoman Daniele Monroe-Moreno in her District 1 Assembly seat.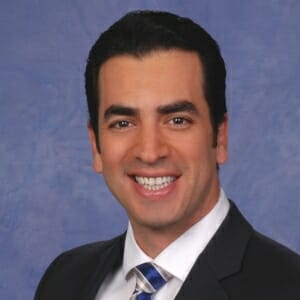 Ruben Kihuen, a Democrat who represented Senate District 11 for two terms in the Senate and two terms in the Assembly before he was elected to Congress.
After spending nearly 10 years in the Legislature, Kihuen ran for Congress in 2016 and defeated Republican Rep. Cresent Hardy in Nevada's 4th Congressional District. Culinary Union Political Director Yvanna Cancela was appointed to fill his seat in December 2016.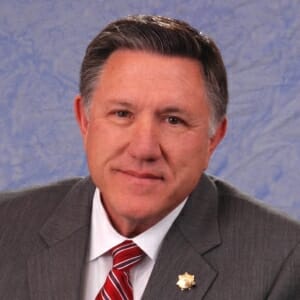 PK O'Neill, a Republican, lost his re-election bid to the Assembly after serving one term representing Carson City in the Legislature. He was appointed by the governor to the state's Commission on Ethics in January and is also on the board of supervisors for a hospital in Carson City.
Nevertheless, O'Neill said he missed public service.
"I wish I was there," he said. "However, it wasn't meant to be, and I respect the voters, and I'm doing the best I can."
The former police officer said he had spent time time visiting children and grandchildren, as well as his 95-year-old mother in Florida. He said Republican Al Kramer, who narrowly defeated him in the June primary, would do well in the Legislature and would be a "fine representative."
O'Neill said he was excited to start digging into work on the state's Commission on Ethics, and demurred on the odds of him running again.
"Never say never, and we'll see what the good Lord has in store, but right now I'm really focused on the assignments that I have with the family, with the commission, and the hospital," he said.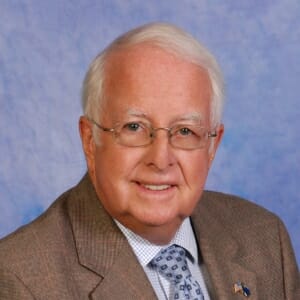 Lynn Stewart, a Republican who served 10 years in the Assembly before deciding not to run for re-election, was recently appointed to the state's Commission on Ethics.
He said that while he enjoyed his time in the Legislature, he was looking forward to sleeping in, spending time with his grandchildren and not having to fly between Las Vegas and Carson City every weekend. Stewart, a retired teacher who taught history for 30 years at Boulder City High School, said he's still involved with community service groups like Kids Vote USA, Citizens for Responsible Government and the Nevada Youth Legislature.
Stewart endorsed his eventual successor, attorney Keith Pickard, in January 2016 and said his diverse background as a lawyer and business owner would help him in the Assembly.
"I tell people that he's younger and smarter than I am, but not quite as good looking," the 76-year-old said.
While he didn't completely rule out running for office again, Stewart said he was likely done with the Legislature. He said the constant travel and negative ads associated with running for office took a toll on his family.
"At this point, I don't envision that," he said.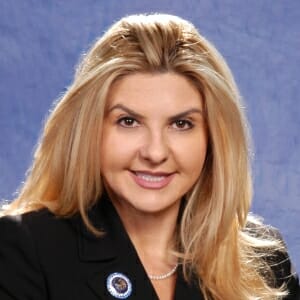 Michele Fiore, a Republican, served two terms in the Assembly and did not seek re-election to her District 4 seat, instead choosing to pursue a congressional bid. She came in third in the Congressional District 3 primary.
Now, Fiore is making a run for Las Vegas City Council to replace Steve Ross in his Ward 6 seat, running against Ross's wife, Kelli Ross, and Clark County School Board Trustee Chris Garvey. She says she will focus on safety in the community, ensuring that Las Vegas does not become a sanctuary city and improving quality of life in her ward, if elected.
Apart from the legislative staff, Fiore says she doesn't miss Carson City at all.
"Yesterday I was driving and (radio talk show host) Kevin Wall was on and he was talking about Carson City and some of the stuff that was happening," Fiore said. "And it was a feeling of relief — I'm not in that fight today."
Asked whether she would run for either the Assembly or Senate in the future, Fiore said, "I hope not."
She said that her successor, Republican Richard McArthur, would be a "conservative voice" for District 4. McArthur previously represented the district from 2008 to 2012.
Fiore said the only thing Republicans can do this session is "block any horrific legislation" that Democrats put forward, like tightening laws on gun ownership.
"We had our time. Republicans had their time last session and they failed," Fiore said. "So this time the only thing Republicans get to do is hopefully block any nonsense."
PUBLIC SECTOR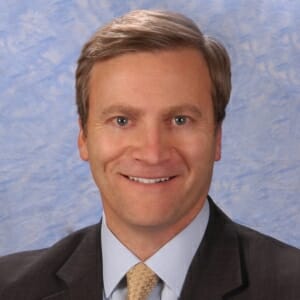 Greg Brower a Republican who served two terms in the Assembly and two terms in the state Senate, resigned from his seat in February 2016 to take a position as Deputy General Counsel with the Federal Bureau of Investigation in Washington D.C., where he is still employed. His successor, fellow Republican Heidi Gansert, was elected in 2016.
Brower confirmed in an email that he was still employed by the FBI, but didn't comment on whether or not he'd run for office again.
GOVERNMENT AFFAIRS/LOBBYING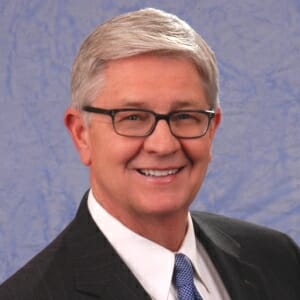 Erv Nelson, a Republican who served on term representing District 5 in the Assembly.
Nelson, who lost a state Senate primary to fellow Assembly freshman Victoria Seaman in 2016, is back in Carson City to work as a lobbyist.
Lawmakers approved a mandatory "cooling off" bill last session requiring former lawmakers to wait at least one legislative session before returning as lobbyists, but it didn't apply to the Legislature at the time which included Nelson. His clients include:
Ainsworth Game Technology

AmeriResource Technologies, Inc.

Harvester Funding, LLC

Hyperion Advisors

Nevada Homeopathic & Integrative Medical Association

Omni Limousine, Inc.

Payroll Funding Company LLC

State Bar of Nevada, Probate and Trust Law Section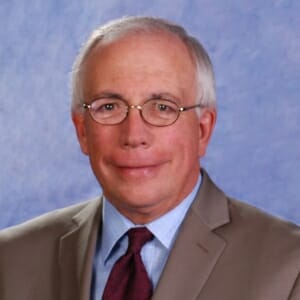 Pat Hickey, a Republican who represented Assembly District 25 in Reno for four non-consecutive terms before deciding not to run for re-election in 2015, is back in Carson City as the executive director of the Charter School Association of Nevada.
Hickey was hired by the group in December, and said in an interview that the role entails visiting schools, getting involved in professional training, creating a newsletter and occasionally lobbying.
He said he had no interest in running for elected office again.
"Been there, done that," he said. "Persons like myself who cared about education reform went out a winner after the 2015 session. I was happy with what we accomplished and I wanted to do other things in the last stages of my life."
Hickey said his Assembly successor, Republican Jill Tolles, would make for an excellent lawmaker and that he had always hoped she would run for office.
"She hits the ground running," he said. "I think she'll be a very good addition to the Assembly."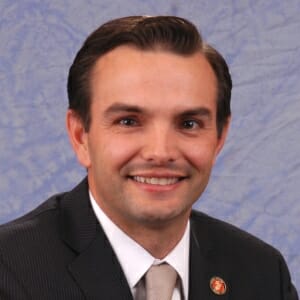 Derek Armstrong, a Republican, spent one term in the Assembly before losing a re-election bid to Democrat Ozzie Fumo in District 21. He lost by about 1,200 votes in the Democratic-leaning district.
Armstrong said he's been hired by the American Federation for Children, a pro-school choice group, and has been meeting with various groups in Southern Nevada to promote Education Savings Accounts. He said he also plans to lobby in support of the federal grant work he did during the interim period between sessions and will continue to do contract work with the management consulting firm JA Barrett Company.
Armstrong said he had "no clue" whether a run for office is in his future, adding that he doesn't plan to run again for the District 21 seat. For now, he said he plans to focus on his personal life.
"That's the one thing I don't understand. I didn't have kids and wasn't married," Armstrong said of his time in the Assembly. "I don't know how people are able to do that — be married, have kids, deal with life — it's just impossible."
He said he hopes to see the Legislature continue to support UNLV's medical school this session, couching it as an opportunity for the state to expand job growth in the medical sector beyond focusing on advanced manufacturing.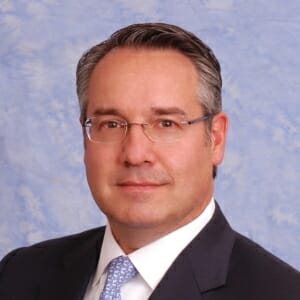 PRIVATE SECTOR
Mark Lipparelli, a Republican who was appointed to the Senate District 15 seat in 2014 who decided not to run in 2016.
Lipparelli is a former Gaming Control Board chairman and longtime casino industry executive. He's currently on a member of the board directors at Golden Entertainment, Inc., and according to the Las Vegas Sun is developing an offshoot of baccarat called "Chinese War."
He did not return calls for comment.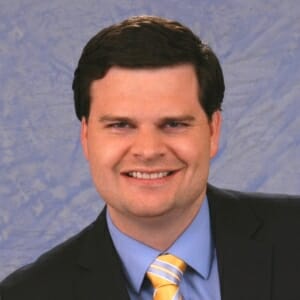 David Gardner, a Republican, served one term in the Assembly before losing a re-election bid to Democrat Steve Yeager. He lost by about 10 points or 3,000 votes in the November election.
For now, Gardner is back to being an attorney, working at Connor & Connor in Las Vegas. He said that he's sad not to be up in Carson for the session but said that Yeager is a "good guy" who will do a "good job."
"I think he's going to come with an open mind," Gardner said.
Asked whether he plans to run again in the near future, Gardner said he didn't know. But he said that if Yeager does a good job and he agrees with how he's represented the district he's "not going to fight somebody just for the chair."
"Will I do it again eventually? Yes. I just don't know when," Gardner said. "Those are conversations that will be happening."
If he does run, Gardner said he won't be moving so it'll be for one of the districts he currently lives in.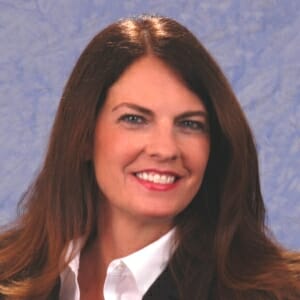 Shelly Shelton, a Republican, served one term in the Assembly representing District 10, after being defeated in her re-election bid by Democrat Chris Brooks by about 27 points.
She said she's gone back to helping her husband with their business Sonitx, which provides electrostatic air filter service sales and coil cleaning in Las Vegas, raising their daughter and helping out with their grandkids.
Asked whether she misses being in the Legislature, Shelton said, "truthfully, no," though she does miss the friends she made.
"Let's just say it was a — how do I say this — it was an eye opener," Shelton said. "Because you go in there thinking let's make a difference, let's make things for Nevada and for being a Republican, and then I think probably the most profound thing that happened during the Legislature was the largest tax increase in the history of Nevada. That's not really what Republicans normally stand for."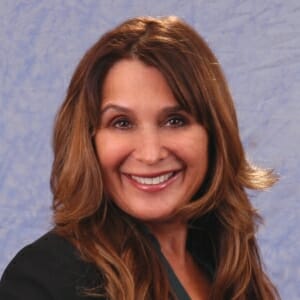 Victoria Seaman, a Republican, served one term in the Assembly representing District 34 before making a bid for Senate District 6. She lost that election to Democrat Nicole Cannizzaro by a little less than 2 points.
Since the election, Seaman said she has been focusing on her event-planning business, 2 Vegas Chicks, which she started with her daughter, doing political events, charity events and weddings, while also continuing to sell commercial and residential real estate. She said she's also been talking about real estate and legislation on a weekly radio show and writing opinion pieces for the Vegas Voice.
She said that she's been so busy since the campaign that she hasn't missed being up at the Legislature. "I love public service. I really do, but I'm doing so much that's a part of public service," Seaman said. "So I don't feel like I'm missing politics because I still have a voice out here."
She said she is "optimistic" that both Cannizzaro and Assemblywoman Shannon Bilbray-Axelrod, who now represents District 34, will serve the community as a whole.
"I'm hoping for the best for both Nicole and for Shannon," Seaman said. "I just hope that they really keep in touch with the people and serve the public like I did."
As far as her political future, Seaman said she is not leaving public service, though she wouldn't say if there's an office she's eyeing in the near future. She said she and her husband are downsizing and selling their house but said they wouldn't select their new house based on the district it's in and whether it has a more favorable voter registration advantage.
Seaman frequently criticized her primary opponent, former Assemblyman Erv Nelson, for vacating his Assembly seat to move to Senate District 6 and pursue a bid for office.
"I would never and have never moved to a district to run for a certain office and I won't do it now," Seaman said. "It depends on when I sell my house and what's available, though we'd like to stay in the Summerlin area."
MURKY FUTURES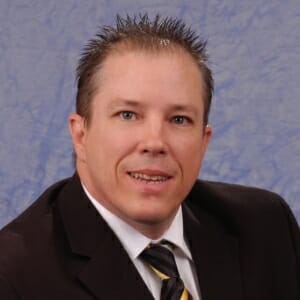 John Moore, who was elected as a Republican switched his party affiliation to Libertarian in early 2016, was handily defeated in his District 8 re-election bid by now-Speaker Jason Frierson, who received 56 percent of the vote while Moore received 7 percent.
Moore worked in real estate and business for 16 years, served in the U.S. Army where he was an airborne ranger and served as a squad leader in Iraq. During the campaign, his website said that he was completing a degree in aviation, though the website did not specify what kind of degree or where he was completing it.
Moore did not return calls seeking comment.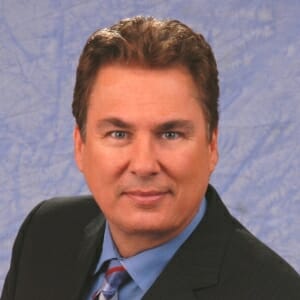 Brent Jones, a Republican who spent one term in the Assembly before he lost a bid for re-election against current Assemblyman Justin Watkins. The firebrand conservative, who recruited a slate of mostly unsuccessful primary candidates to challenge Republicans that voted for tax increases, has started a "Real Chamber of Commerce" that's working closely with Republican Assemblyman Jim Marchant.
Jones is the CEO of Real Water, a Las Vegas-based company that primarily sells "premium, drinking water with 8.0 pH" that markets itself as selling the "only drinking water on the market that can maintain a stable negative (-) ionization." Many scientists have questioned the purported health benefits and science behind the "alkaline water."
Jones did not return calls seeking comment.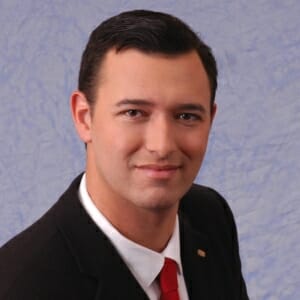 Stephen Silberkraus, a one-term Republican assemblyman who lost his re-election bid to Democrat Lesley Cohen, says he's open to a political comeback next session after losing by only 212 votes.
Silberkraus said he planned to spend time with his children and volunteering with community organizations such as the Boy Scouts and Sons of the American Legion. He said he plans to stay involved in the Legislature by testifying on veteran's issues and education policies passed by Republicans in 2015.
"We fought tooth and nail to get some really important education reforms done, and I want to make sure they're not rolled back," he said.
Silberkraus said he's very open to running again for the Assembly seat, and said he was disappointed in Cohen's supposed "lack of leadership" in the 2013 session.
"I had great support from people and I really appreciate that, and I'd almost feel like I'd be letting them down if I didn't put my hat back in the ring," he said.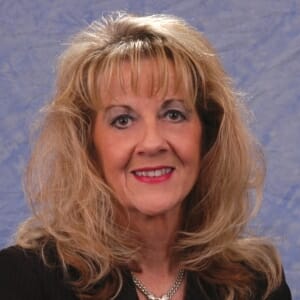 Jill Dickman, a Republican who served one term in Assembly District 31 before losing a nailbiter to Democrat Skip Daly by a mere 38 votes.
Dickman moved to Nevada in 1989 from Michigan and started a manufacturing business with her husband, Tom, in 1999. She's a longtime Republican Party volunteer and has served on the boards of the Washoe County Republican Party Central Committee and the Nevada State Republican Party Central Committee.
Dickman did not return calls seeking comment.
OUT OF THE GAME?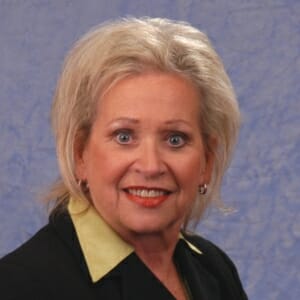 Vicki Dooling: a Republican who represented District 41 for one term and did not run for re-election.
Dooling missed the tail end of the 2015 session after the death of her husband, Richard, and said in a brief interview that she's just returning to normal life. She endorsed tea party activist Mary Rooney, who lost in the Republican primary to Nick Phillips.
Dooling, who is retired, said she "really, really liked" serving in the Legislature, and didn't rule out a run in the future.
"I believe when you serve, you must have no distractions, have a clear head, and focus on the job at hand," she said.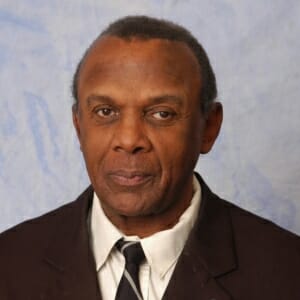 Harvey Munford, a Democrat, served twelve years in the Assembly before being termed out of his District 6 seat. He was replaced by Assemblyman Will McCurdy II, who won the election by more than 10,000 votes.
In his post-legislative life, Munford is focusing on revitalizing historic West Las Vegas by working with a group trying to revitalize and rebuild the Moulin Rouge Hotel and Casino. He said that he has taken a government affairs kind of role for the group, though he said he wasn't sure whether he would engage in any formal lobbying in the future.
"There's still a lot of problems here in terms of my residents being in the lower socioeconomic level," Munford said. "I'm trying to do something that I think will revitalize and sort of bring some life and rebirth to the community."
Munford said that he never spoke with McCurdy one-on-one before or after the campaign, adding that he felt like it was McCurdy's responsibility to reach out to him.
"We didn't really sit down and do that and we should've," Munford said. "But I felt like it was on his side for him to reach out to me because I'm the senior member and he should want my experience and my wisdom."
Still, he said that he wishes McCurdy well and hope that he doesn't forget "what he's up there for — primarily for the people."
Munford said his biggest regret is not running for Senate but noted that people in the community have been encouraging him to run for Las Vegas City Council or the Clark County Commission.
"I might consider something like that," Munford said.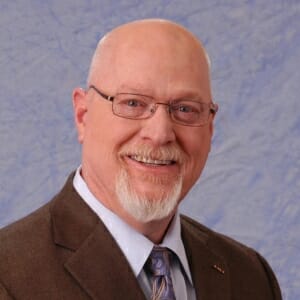 Randy Kirner, a Republican, served for three terms in the Assembly before deciding not to seek re-election to his District 26 seat. He was replaced by Republican Lisa Krasner, who ran unopposed in the general election.
Kirner, who turned 71 on Thursday, said he enjoyed his time in the Legislature, but deciding not to run again has allowed him to spend more time with his son and two grandchildren down in Las Vegas.
"I miss the body and the work that gets done," Kirner said. "But I'm getting older, and the family is down here in Las Vegas. So while I miss that, I cherish more the family relationships."
Kirner, who sits on the board of the Northern Nevada American Heart Association, said he plans to come to Carson to testify on a CPR bill, though he doesn't plan to lobby for it. He said the bill seeks to require students in 9th grade health classes to practice CPR on a dummy instead of just reading about it in a book.
At 71, Kirner said he doesn't think he'd run again.
"Next session at the beginning I'd be 73 and 75 when I finished. It's not like I'm dead or anything like that," Kirner joked. "But the work is demanding and right now my focus is on other things."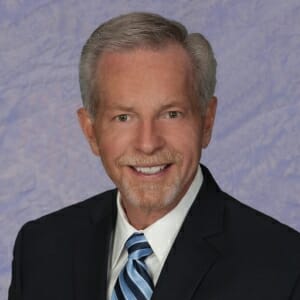 Glenn Trowbridge, a Republican appointed to the Assembly in 2015 who lost a re-election bid to Jim Marchant, said he has no desire to return to the Legislature.
The 73-year-old said he discovered last session that he preferred administrative roles over running and holding office.
"I just don't have the personality nor the fire in the belly to play the politician role," he said.
Trowbridge is also an active MMA and boxing fight judge, and sits on the board of the Nevada Veteran's Council and City of Las Vegas Planning Commission.
As for Marchant, who won a narrow general election victory, Trowbridge said he thought the Republican would "give it his best."
"That's a very split district," he said. "Will he represent the people that voted for him? I think he'll do that."