Nevada's 15 rural counties bleed red: They overwhelmingly voted for Donald Trump, they rejected recreational marijuana and universal background checks on guns, and there isn't a single Democratic legislator among them.
But Democratic voters in the state's two urban counties turned the state blue in 2016, flipping control of the Legislature over to Democrats. Now, rural lawmakers are trimming their wish lists and preparing their strategies ahead of the 2017 legislative session.
Ask any of them, and they're likely to tell you they have few "hills to die for" this session.
"My big issue is I'll be playing defense and trying to stop bad legislation," said Sen. Pete Goicoechea, who represents Elko, Eureka, Lincoln and White Pine counties, along with parts of Clark and Nye counties.
Others are trying to remain optimistic.
"What I have observed is the Democrats out of Clark County, they often approach us rural legislators and say, 'What's going to happen if we do this?'" said Assemblyman Ira Hansen, who represents Esmeralda, Humboldt, Lander, Mineral and Pershing counties, along with parts of Nye and Washoe counties. "They actually in the back of their minds like rural Nevada, they like the rural lifestyle, and they like the libertarian lifestyle. They're not out to sink our ship."
Top priorities for rural lawmakers this session include water rights, mining and health care, but the question remains how many of those goals will they be able to achieve under a Democrat-controlled Legislature.
"The fear is the old joke, 'What is democracy? It's two wolves and a sheep voting on what to eat for lunch,'" Hansen said. "That's the position we find ourselves in, in rural Nevada."
Water
"Whiskey's for drinking, water's for fighting over," said Assemblyman Jim Wheeler, referencing a saying often attributed to Mark Twain. "When you're in the rurals, there's nothing more important than water."
One of the fights shaping up this session is over domestic wells. Goicoechea, a Eureka rancher, says it'll probably be the biggest water fight this session.
The issue is over the state's authority to ration groundwater use from domestic wells. Nevada does not require individuals to obtain a water-right application or permit to drill wells, so long as it's only for domestic purposes like cooking, watering the garden and other household uses. They're also limited to drawing two acre feet of water a year from the wells, or about the amount of water an Olympic-sized swimming pool can hold.
But domestic well owners don't hold permits for their water and are the lowest priority under Nevada water law, which allocates water first to senior water right owners and then to junior water right owners. That means the owners could essentially be the first in line to be cut off should water curtailments be ordered by the state engineer in the event of a water shortage.
The Legislative Subcommittee to Study Water recommended sponsoring a bill to protect a well owner's right to a half acre foot of water per year only for indoor use. But that proposal drew ire from domestic well owners who saw it is an effort to cut back the amount of water they're entitled to and restrict any outside water use, like landscaping, according to the Las Vegas Review-Journal.
The Legislature will have to resolve what kind of rights domestic well owners have to their water and where they fall in line in the event of a shortage, a battle that will play out in the Senate Natural Resources Committee.
"That's going to be a long, lot of discussion," Goicoechea said. "There's going to be some long meetings in Natural Resources on water issues."
Land issues
Sen. James Settelmeyer, who represents Churchill, Douglas, Lyon and Storey counties, remains worried about the long-term maintenance of the state's rivers, in light of the recent floods in Northern Nevada. He wants to make sure that state officials have the financial resources they need for flood control as snow starts melting in the spring, given that the snowpack in the Sierra Nevadas is currently at about 205 percent of average.
"We just had a high-water event and if you look around I think we're going to have another one," Settelmeyer said. "It's called spring runoff."
Meanwhile, Sen. Ben Kieckhefer, whose district includes the Washoe Valley, voiced continue concern over the wild Virginia Range mustangs.
There's a wide variety of perspectives on how the government should intervene in horse management and to what extent. Some would like to see more control of the herds, like ranchers who want to protect their grazing land and environmental groups who want to mitigate impacts to wildlife and the environment. Other environmentalists advocate less interference with the herds to protect the welfare of the animals and preserve them for their natural beauty.
"They're destroying the range out there and posing a danger on the highways as they cross over sometimes," Kieckhefer said. "So the horse issues are important in my district, even though it's mostly urban."
Mining
One of Wheeler's priorities for the 2017 session is lithium mining. He has submitted a bill draft request to give mining companies a sales tax break to encourage companies to mine and process lithium in the United States instead of shipping it overseas.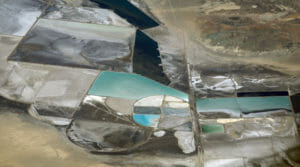 But he said he also has concerns about another piece of legislation, AB52, which would allow for companies to extract dissolved lithium from groundwater. Because the method of extracting lithium from the water is proprietary, it's hard to know what chemicals and how much of them are possibly being injected back into the ground, he said.
"They remove the mineral chemically and then shove the water back into the ground," Wheeler said. "It's basically fracking on steroids with the pressure they're using."
Plus, he voiced concern that one company could tap into aquifers adjacent to another company's mining claim, essentially stealing their minerals.
Education
Goicoechea and Assemblyman John Ellison pointed to the long-term health of the state's four community colleges as a priority for the 2017 session. Both Republican lawmakers represent Elko County, home to Great Basin College.
"Someone can go to a community college and get a good trade position in plumbing or as a diesel mechanic and their starting salary is $80,000," Ellison said. "These young people are doing really well."
In his State of the State address, Gov. Brian Sandoval promised an additional $21 million in funding to career and technical education programs at the four community colleges, which also include the College of Southern Nevada, Western Nevada College and Truckee Meadows Community College.
"Those community colleges are always very near and dear to me and making sure that they get their adequate share of funding when they run up against UNLV and UNR," Goicoechea said.
Goicoechea also said he hoped that the state can find a way to encourage valedictorians out of high schools in Elko, Ely and Wells to attend college in-state, calling it a "huge leakage issue."
"We need to be reaching out to them and making sure that we keep those students here in the state," Goicoechea said. "If they go to school in the state they're going to stay here and get jobs in Nevada."
Health care
Access to quality health care is a longstanding problem in rural Nevada. But Assemblyman James Oscarson pointed to the recent strides the state has made — including bolstering telehealth services and ensuring that community paramedics can provide certain health services reimbursable by Medicaid — as steps in the right direction.
But there's still more for the state to do in the way of telehealth, he said, from increasing broadband connectivity to making sure that rural health care facilities have the equipment they need.
"You know the Nevada rural health folks, the Nevada Hospital Association, those folks are all making sure the equipment is there through grant processes," Oscarson said. "We've just got to build access to health care better and quicker. "
Other rural lawmakers pointed to a law passed in 2013 allowing advanced nurse practitioners to practice without the oversight of a collaborating physician as a turning point in rural health care.
"If you come out to some of these rural areas, it comes down to a live body. We need people in these communities," Settelmeyer said. "I don't know why, but people don't want to live in the middle of nowhere."
But there remains some uncertainty about what rural health care in Nevada will look like if the Affordable Care Act is repealed, particularly with regard to Nevada's Medicaid expansion.
"We have to kind of wait and see what happens with the ACA, especially budgetarily," Wheeler said. "There are a lot of people in the rurals who are below the poverty level, so yet we want them to have Medicaid. All of that has to be accessible."
Business
Settelmeyer lauded the establishment of the Tahoe-Reno Industrial Center, which lies within his district in Storey County, as a model for economic development across rural Nevada. He said that counties have to take responsibilities upon themselves in order to create a business-friendly climate.
"The leaps and bounds that Storey County has gone to in order to be open for business and to be receptive to corporations coming to their lands is something all of us should strive to do," Settelmeyer said.
Further south, Oscarson remained hopeful that the construction of Faraday Future's electric car factory at Apex Industrial Park in North Las Vegas could spur growth in some of the outlying rural areas in his district, like Moapa, Overton and Logandale.
"People may not want to live in the city. They may want to live in the rurals and travel in, so we're looking forward to that," Oscarson said.
Transportation
One of the bill drafts Hansen has put forward is a resolution to encourage the proposed northern Nevada extension of Interstate 11 to pass through Hawthorne in Mineral County. Construction of that portion of the interstate is years away but is already a contentious issue with rural municipalities not wanting the interstate to bypass them.
One possibility is that the interstate follows U.S. 95 through Hawthorne and connects up to Interstate 80 in Reno. Another proposal suggested that the interstate would leave U.S. 95 at Tonopah and head north to Gabbs before connecting to U.S. 50 near Fallon.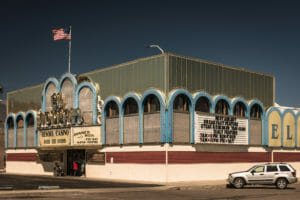 "For little Hawthorne to survive, it's critical that the new highway they're proposing come reasonably close to Hawthorne," Hansen said. "Proposals about taking it from Tonopah to Gabbs sent Mineral County people into panic mode. That's what I'm trying to help out with."
Another issue is re-establishing flights to Reno out of Elko Regional Airport. The only way to get to Reno currently is to either fly, connecting through Salt Lake City, or drive the 289 miles across the state.
The problem is that an airline won't take the gamble of establishing Reno-Elko flights without a certain minimum guaranteed revenue, about $937,000 for two roundtrip flights, according to the Elko Daily Free Press.
A bill, revived from the 2015 session by Goicoechea and Ellison, asks the state to put up 80 percent of that total while local entities would be responsible for the other 20 percent.
"It's ridiculous you're in Elko and you have to fly to Salt Lake to get to Reno and Las Vegas. We need to deal with that," Goicoechea said. "I think there will be a lot of support."
Photo courtesy of Petar Simic via BLM Nevada under Creative Commons.
1-30-17: This story has been updated to reflect additional viewpoints from environmental groups on horse management.