Democratic Sen. Mo Denis said he will file in March to run for termed-out Lawrence Weekly's Clark County Commission seat, setting up a face-off with his Democratic colleague, Assemblyman William McCurdy II, who announced this summer that he would also be running.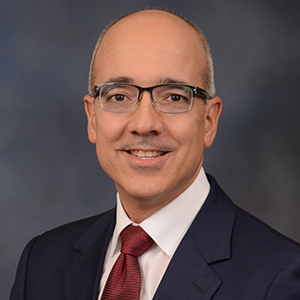 Denis, who is less than halfway through a four-year Senate term, confirmed his plan to The Nevada Independent via email on Wednesday.
By 2022, Denis will have served for the maximum 12 years in the Senate and moved up from assistant majority whip to the Senate's first Hispanic majority leader in 2013. In the 2019 session, he was president pro tempore and chair of the Senate Education Committee.
He made news recently for sponsoring SB543, passed in June, which overhauled the state's 50-year-old education funding formula.
If Denis is successful in winning the seat representing heavily Democratic District D, his jurisdiction will include most of his current Senate District 2, which includes western Sunrise Manor and downtown, and expand westward to include North Las Vegas airport. Of the 110,000 active registered voters in District D, 57 percent are Democrats, 24 percent registered nonpartisan and 14 percent Republicans.
If his campaign is unsuccessful, Denis would be able to return to the Senate and serve the remainder of his term ending in 2022. Before serving on the Senate, Denis was an assemblyman from 2004 to 2010.
His opponent McCurdy, head of the state Democratic Party, announced his run for Commission District D on social media in August. During McCurdy's four years in the Assembly, he has taken up criminal justice reform efforts, such as hosting a town hall earlier this year and attending protests for cash bail reform.
North Las Vegas Councilman Isaac Barron also announced in August that he would be running for District D, and Tanya Flanagan, a public information administrator for Clark County, announced in September that she would also seek the seat.
Updated at 10:45 a.m. on Oct. 25, 2019 to note Tanya Flanagan's candidacy.