An audio version of this installment of "The Callback" originally appeared on an episode of the IndyMatters podcast.
***
In March 2020, the manager of "Once on This Island," a Tony award-winning Broadway show that was playing at The Smith Center for the Performing Arts in Las Vegas, approached the venue's president and CEO, Myron Martin, to say the cast was getting nervous. 
They had seen the reports about COVID-19 spreading, and Nevada had seen its first confirmed case of COVID-19 days earlier.
Soon after, The Smith Center canceled its scheduled performances through the end of March. And then on March 17, Gov. Steve Sisolak ordered the closure of all nonessential businesses.
"Little did we know when we canceled those shows, that would end up leading to furloughs in July. And those furloughs led to layoffs," Martin told The Nevada Independent. "Yes, we're surviving, but… we've not sold any tickets. We've not done any shows."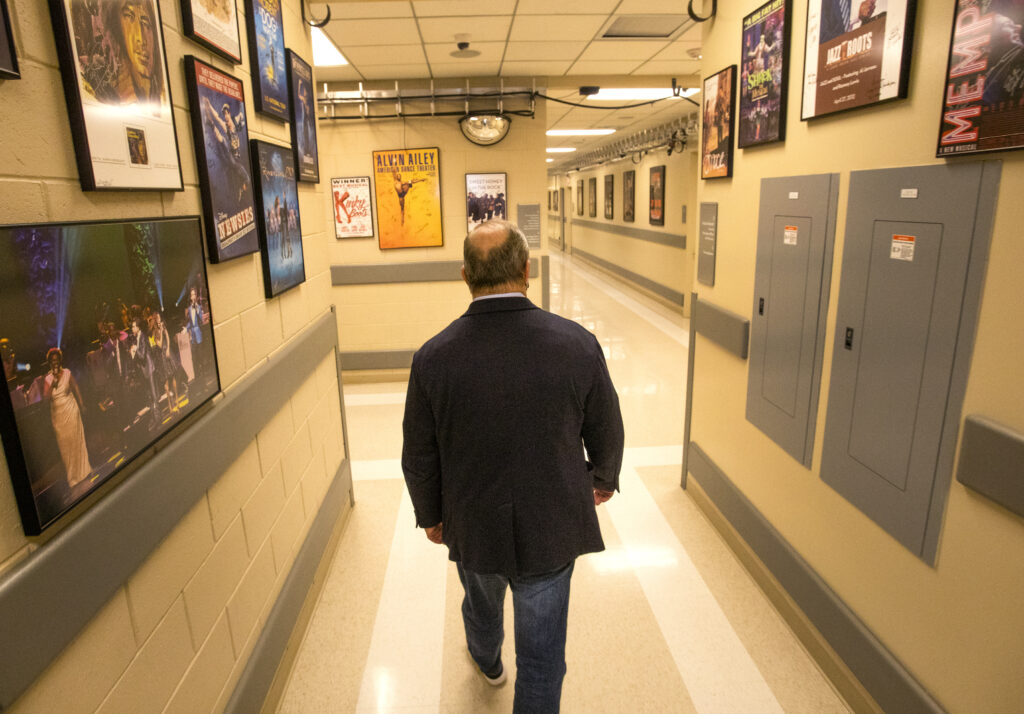 The months-long shutdown severely hampered the state's hospitality and entertainment industries, as closed venues were unable to attract travelers, resulting in tens of millions fewer visitors to Las Vegas in 2020 than the year before. The loss of tourism, as well as local crowds spending on entertainment, led to thousands of lost jobs and millions in lost revenue.
Since going dark last March, The Smith Center has canceled or postponed more than 450 performances, resulting in more than $40 million in lost revenue and layoffs of more than 160 employees.
As the Las Vegas-based center operates with a skeleton crew awaiting reopening, the Pioneer Center for the Performing Arts in downtown Reno faces similar challenges. Dennyse Sewell, the executive director of the venue, explained that the statewide capacity limits on indoor gatherings led the center to completely shut down its operations during the pandemic.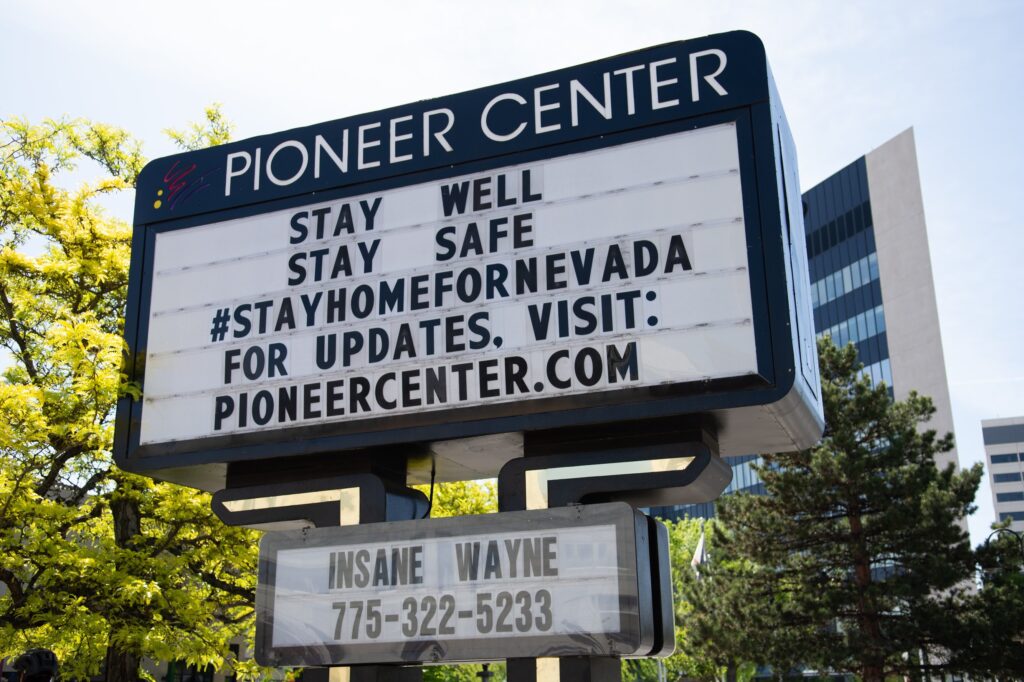 "Our whole mission at the Pioneer Center is to bring large numbers of people together in an enclosed space for a shared experience," she said. "It's the whole purpose of a performing arts center, and of course it's the thing you can't do in the pandemic."
For months, the state has operated at capacity limits of, at most, 50 percent, and on April 14, Gov. Steve Sisolak announced a goal to open the state to 100 percent capacity by June. But as long as capacity caps remain below 100 percent, there will be an impact on performing arts venues.
"Most Broadway shows, we have to have somewhere around 90 percent occupancy to break even," Martin said. "And so the idea of saying, you know, when the governor says we can reopen at 50 percent that we should jump at it, the answer is we can't afford to."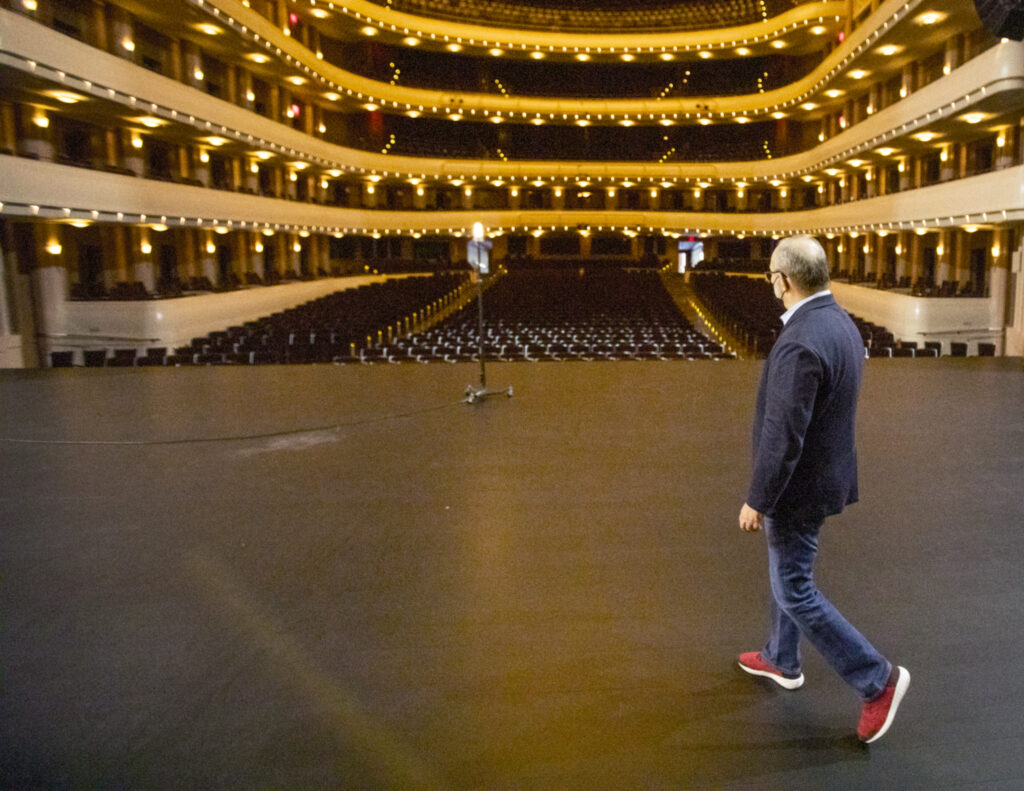 Audience size is also an important factor in a viewer's enjoyment of a performance. Martin called the 90 percent full mark the "secret sauce" to live theater, and Sewell explained the importance of the crowd, especially at large theater venues. The Smith Center can hold an audience of more than 2,000 people at a time, and the Pioneer Center brings in crowds of 1,500 people.
"There's something different about being together, with people in an audience for that temporary moment that you share together," Sewell said. "And I think that's the sort of thing that our local arts groups are really trying to figure out — how can we replicate that same feeling of special without bringing audiences together?"
Both venues have tried new ways to connect with their audiences and support artists, including virtual performances and presentations.
In one instance, The Smith Center hosted a virtual presentation from a National Geographic wildlife photographer. The Pioneer Center also held some limited virtual events with the Reno Philharmonic and the Sierra Nevada Ballet.
But holding virtual performances does not mean theater venues are able to earn enough money to stay afloat. Martin said The Smith Center earns 75 percent of its income from ticket sales, a revenue stream that has vanished in the past year.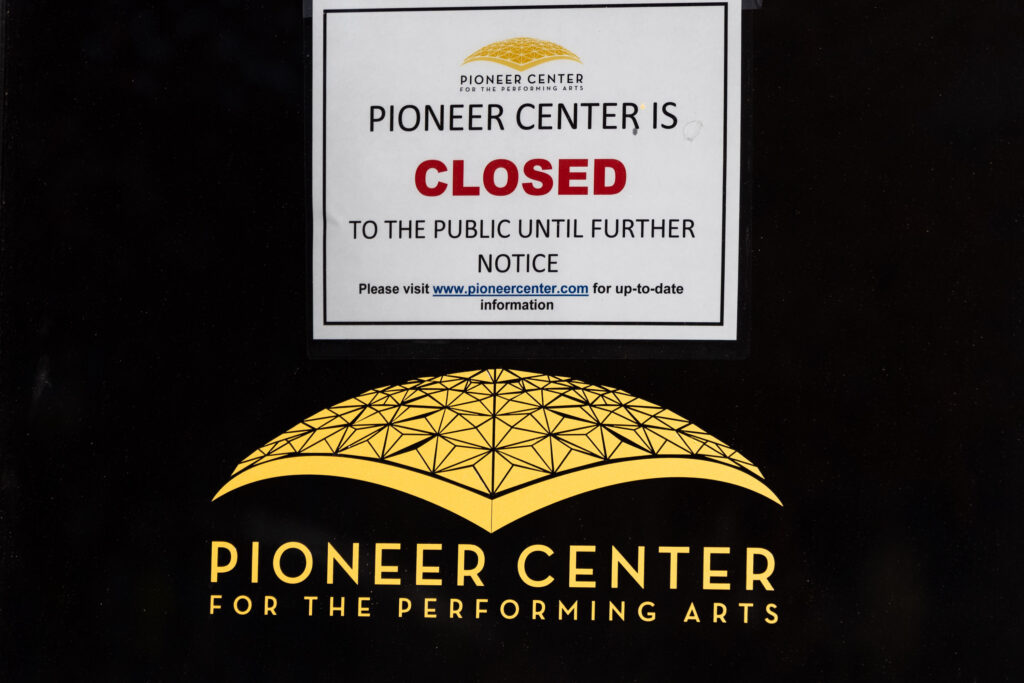 With those sales gone, donor income becomes more important, even for the Pioneer Center.
"We had not previously done appeals to the community for donations. It wasn't really part of our business model as a nonprofit," Sewell said. "Through the complete loss of earned revenue, we turned to these alternative models of nonprofits to try to fundraise. And we sent out some appeals to the community, and they have just been incredible. We've been overwhelmed with the support from people."
The venues also have received significant support from federal COVID-19 relief programs, such as the Paycheck Protection Program and a grant program through the Small Business Administration called the Shuttered Venue Operators Grant. The grant was part of the Economic Aid to Hard-Hit Small Businesses, Nonprofits and Venues Act which was approved by Congress in late December.
The $325 billion bill included more than $16 billion in grant funding for closed venues. Beneficiaries could receive up to 45 percent of their gross earned revenue, which maxed out at $10 million per venue.
"Venue grants are something that are actually going to help us get some of the work done during the dark period and bring people back to work," Martin said. "I don't know how we would do it without this government support. It's a big, big, big deal to The Smith Center, and it's a big deal to venues around the country."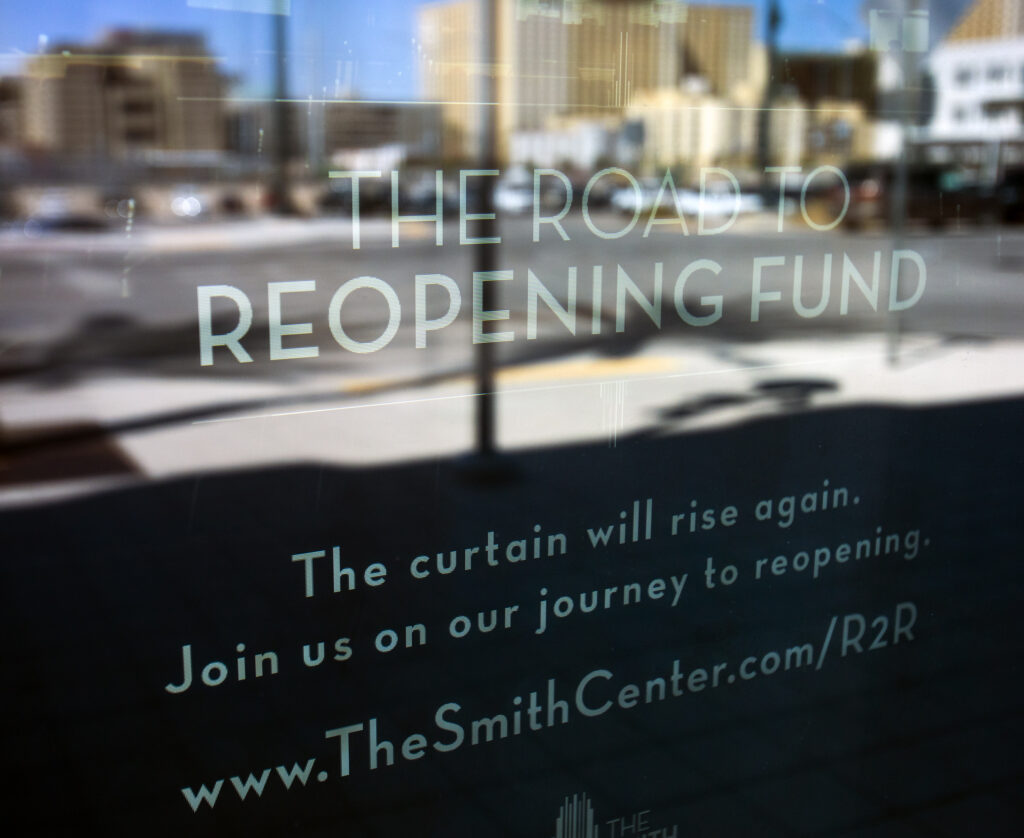 As venues await to reopen, they've had thousands of square feet to manage and lots of downtime. Sewell says that the Pioneer Center staff has been able to focus on building maintenance during the ongoing "dark time."
"We never usually have this much [of] what we call dark time… to touch up the paint on the baseboards and the carpets," she said. "When we're so busy, we don't usually have the opportunity to really kind of take it all apart and put it all back together."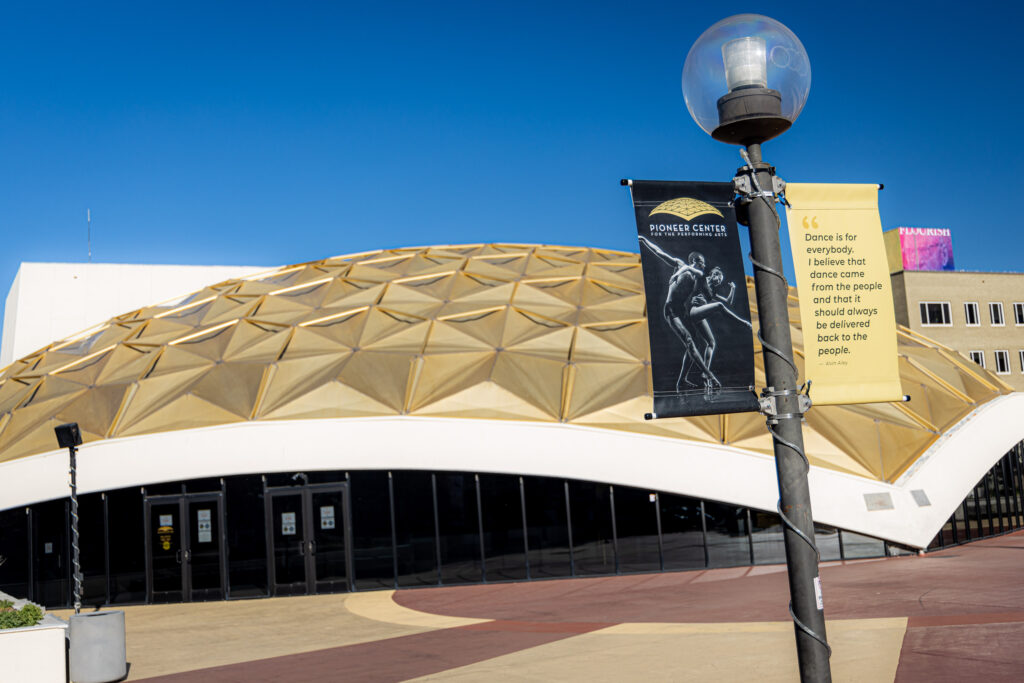 As businesses reopen and more Nevadans get vaccinated, venues still face a long road before it's viable for them to operate the way that they used to.
"The whole industry is kind of holding its breath," Sewell said. "Most venues like ours lost a tremendous portion of their staff. So before they can come back and full, they have to find new people to refill those positions ramp back up. So it isn't, it isn't just, you flip a light switch and we're back."
But Sewell expressed confidence that when venues do reopen, audiences will be ready to return.
"I think once that time comes, there will be such hunger for those experiences," she said. "People will be signing up, even for things they've never heard of, experiences they've never tried because once you're deprived of something for long enough, you realize how much it meant to you."
***
Listen to the full audio version below or on our podcast page.