There was no part of our lives that COVID-19 did not touch this year.
It's no surprise, then, that most of our favorite stories this year — the ones that were most meaningful to us — were in some way related to the pandemic. We told you stories about how doctors and nurses struggled inside hospitals, how the Latino community was being hit disproportionately hard by the virus and how the pandemic exacerbated long standing issues in Indian Country.
We told you about how families were coping with the adjustment to remote learning, how college students were grappling with their return on investment for a costly education minus many of the usual in-person trappings of higher education and how sex workers were frustrated as brothels remained shuttered.
We told you other stories too. We told you about this year's historic election, and how a critical election seemingly became even more critical. We told you about why protesters took to the streets in Reno in the wake of the killing of George Floyd at the hands of Minneapolis police. We told you all about what was happening behind the scenes in Carson City this year during two special sessions of the Legislature.
We told you stories you might not have heard about otherwise, including the story about how a housing developer and a powerful water authority clashed in the desert.
We also told you some stories we hope made you occasionally smile — like the one about the 300 fire-preventing goats.
We told you a lot of stories this year — more than 2,400 by our count — with just a small but dedicated team of reporters, a whip-smart crew of interns and a couple of tireless editors.
Below, we've highlighted some of our favorite stories. Tweet @TheNVIndy and let us know what your favorite stories we told this year were, too.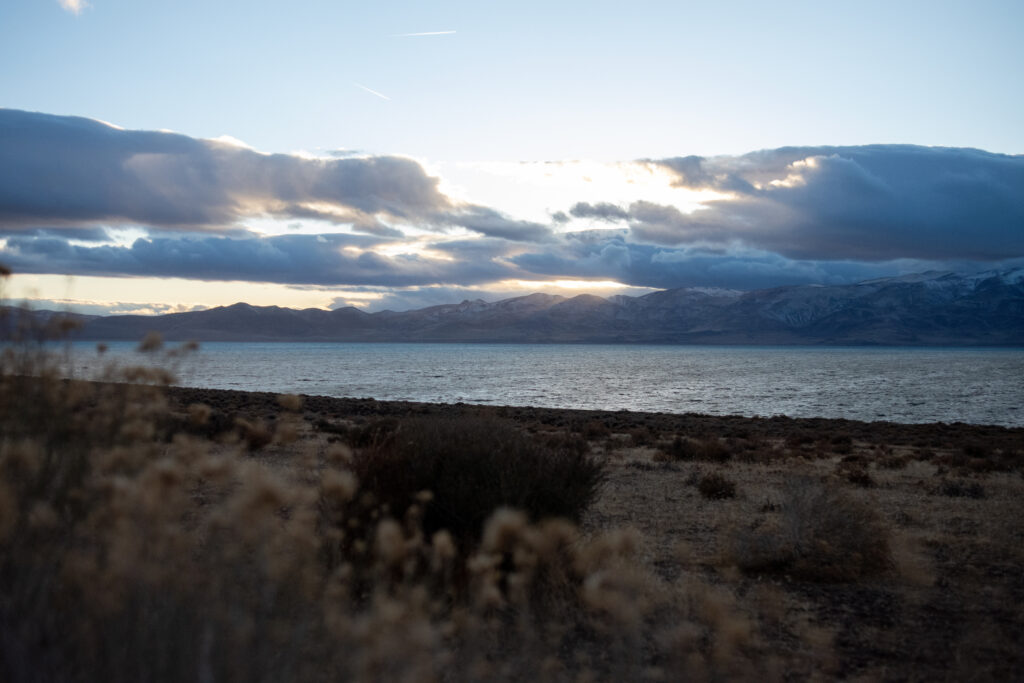 April 13: "Pandemic heightens, magnifies long-existing issues in Indian Country"
When the pandemic began this spring, Indian Country was already struggling. Food insecurity, underfunded health care programs and geographic isolation are challenges Native communities in Nevada have faced for decades. When COVID-19 arrived, it only exacerbated them. Reporter Jazmin Orozco-Rodriguez explored in this story what tribal communities in the state did early on to prepare for COVID-19 and their efforts to fight for federal relief.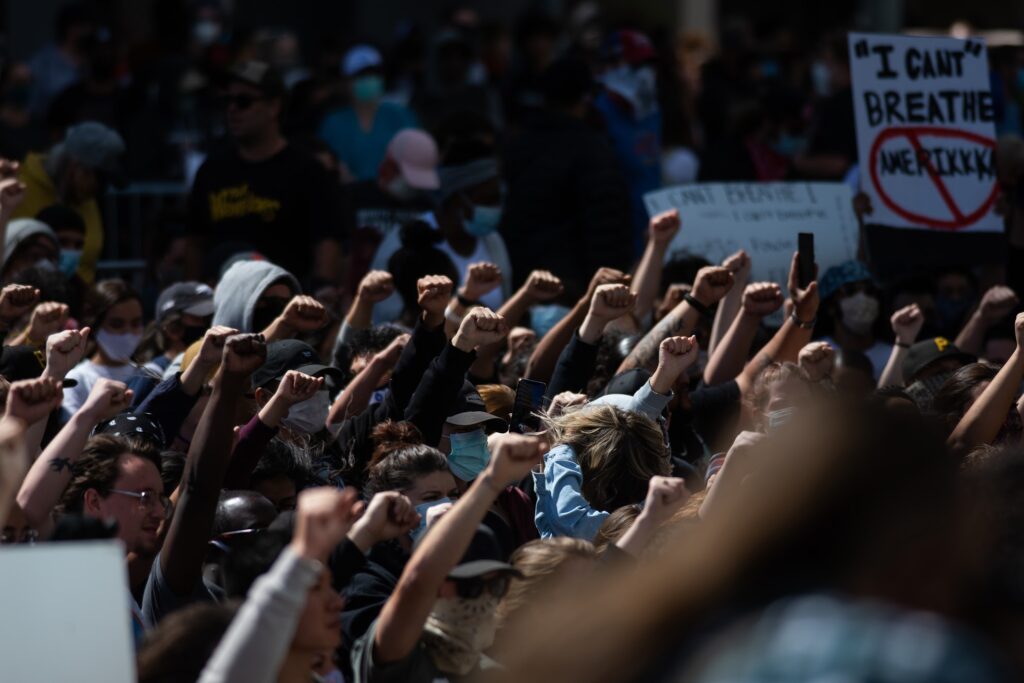 May 31: "Protester voices: Black Lives Matter demonstrators gather in solidarity, call for change and reform"
More than a thousand people gathered in Reno on a Saturday in May to peacefully protest the killing of George Floyd at the hands of Minneapolis police. Though the rally was somewhat overshadowed by the vandalism that took place later that evening, intern Tabitha Mueller spent some time with the peaceful protesters to hear about their frustrations over police brutality and hopes for unity.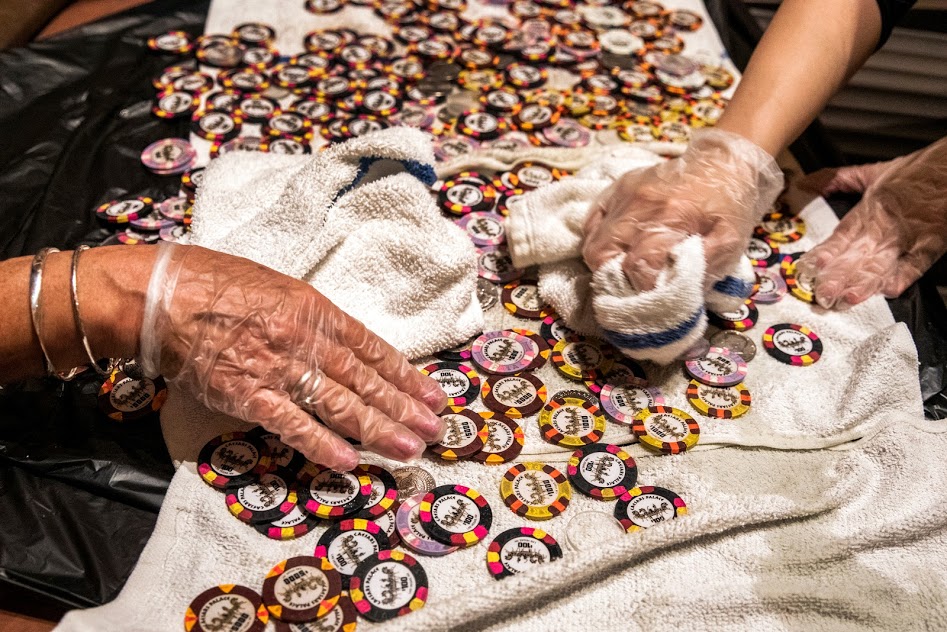 June 4: "After months of darkness, the sun rises on the Strip"
March 2020 might live in history as one of the more eerie months in Nevada's existence. The pandemic shuttered schools, casinos and other businesses, turning the Las Vegas Stirp into a ghost town. The economic effect of the 78-day casino shutdown cannot be understated. Reopening casinos in June took great planning and carried a lot of hope, despite what has continued to be a tumultuous time for the industry. Reporter Jackie Valley documented the preparations in this story.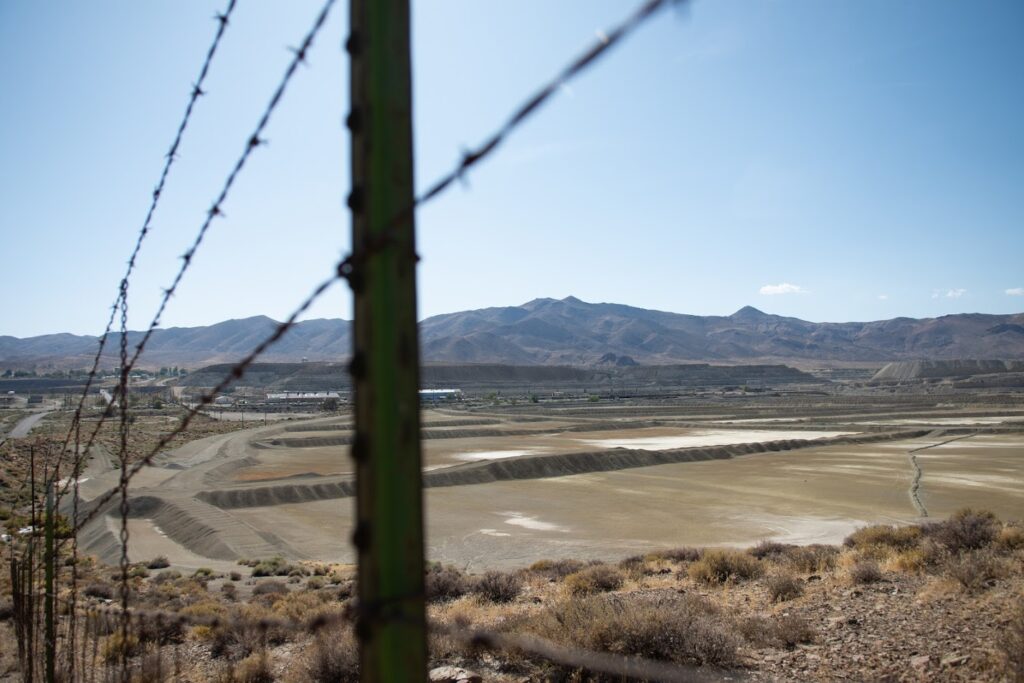 June 25: "After EPA handed over mine cleanup to the state, Nevada regulators approved 'significant revisions' that cut company's responsibility"
In 2017, the EPA approved a report showing widespread groundwater contamination stemming from the former Anaconda Copper Mine near Yerington. One year later, Nevada regulators took over the process for cleaning up the mine. Over the following two years, the Nevada Division of Environmental Protection let ARCO, the company liable for the mine, revise the EPA-accepted report and significantly cut its responsibility for the contaminated water, despite concerns from two Native American tribes and hydrological experts. This story, from reporter Daniel Rothberg, begins to tell what happened.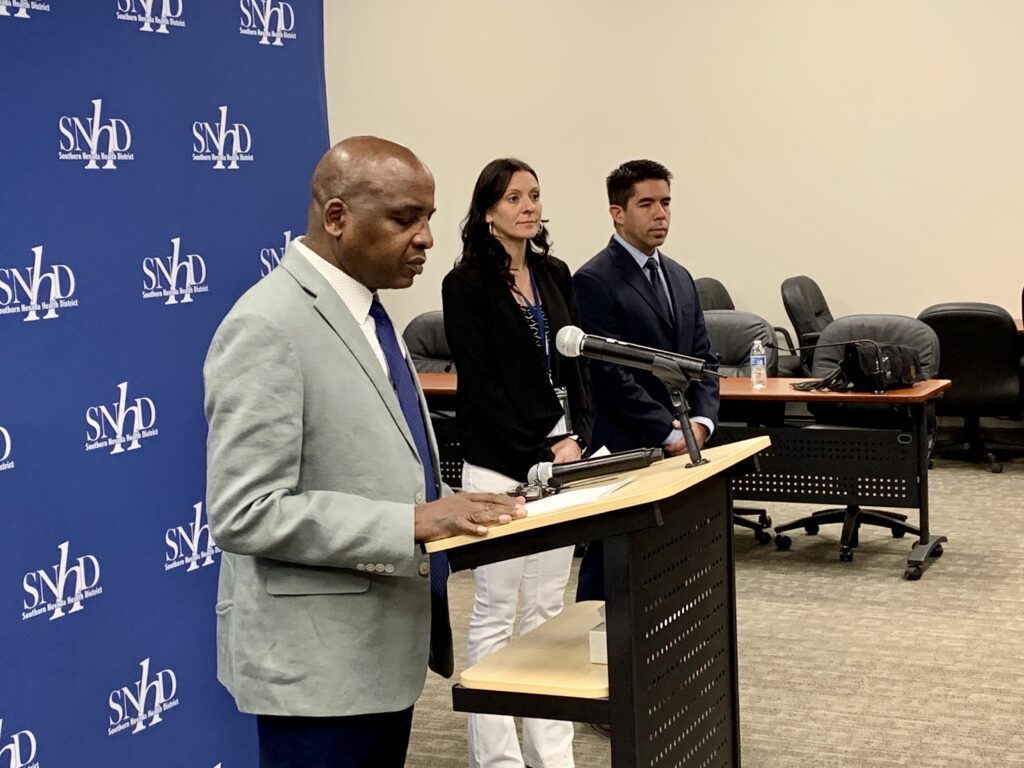 July 6: "County's top health officer worked on meningitis vaccine in Cuba, AIDS response in Ethiopia"
Dr. Fermin Leguen has played a key role in Nevada's response to the coronavirus pandemic this year as the acting chief health officer for the Southern Nevada Health District. But this isn't Leguen's first time confronting a major public health issue: In the 1980s, Leguen did a three-year stint with the World Health Organization in Ethiopia. Reporters Michelle Rindels and Luz Gray talked to Leguen for this story about his background and the ongoing challenges of the pandemic.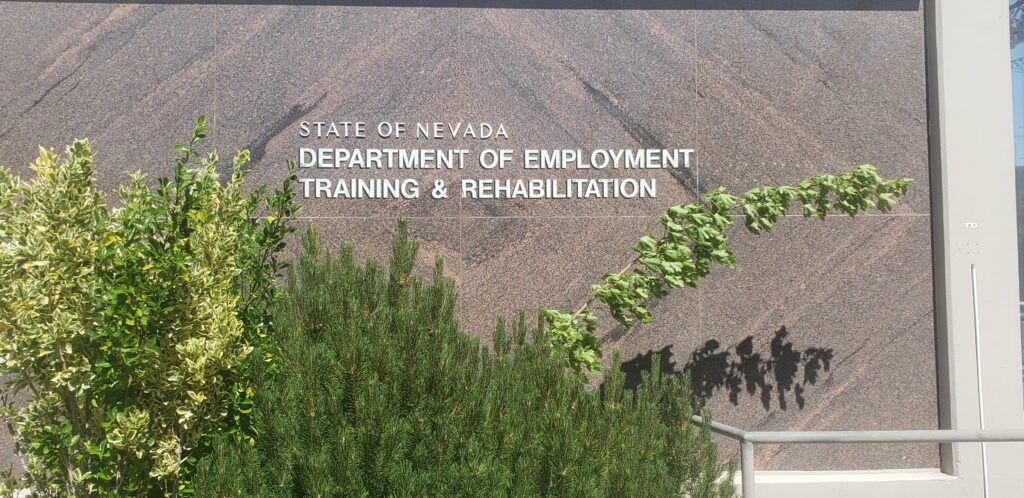 July 8: "We all love someone who's not working': Crush of unemployment claims take toll on DETR staff"
It's no secret that glitches and backlogs in Nevada's swamped unemployment system have been a source of exasperation and often desperation for claimants. We've featured many of their heartbreaking stories over the past year and tracked the progress of the situation. But what does it feel like to be on the other end of the phone at DETR? A claims adjudicator shared with reporter Michelle Rindels the mental and emotional toll of holding Nevadans' livelihoods in her hands.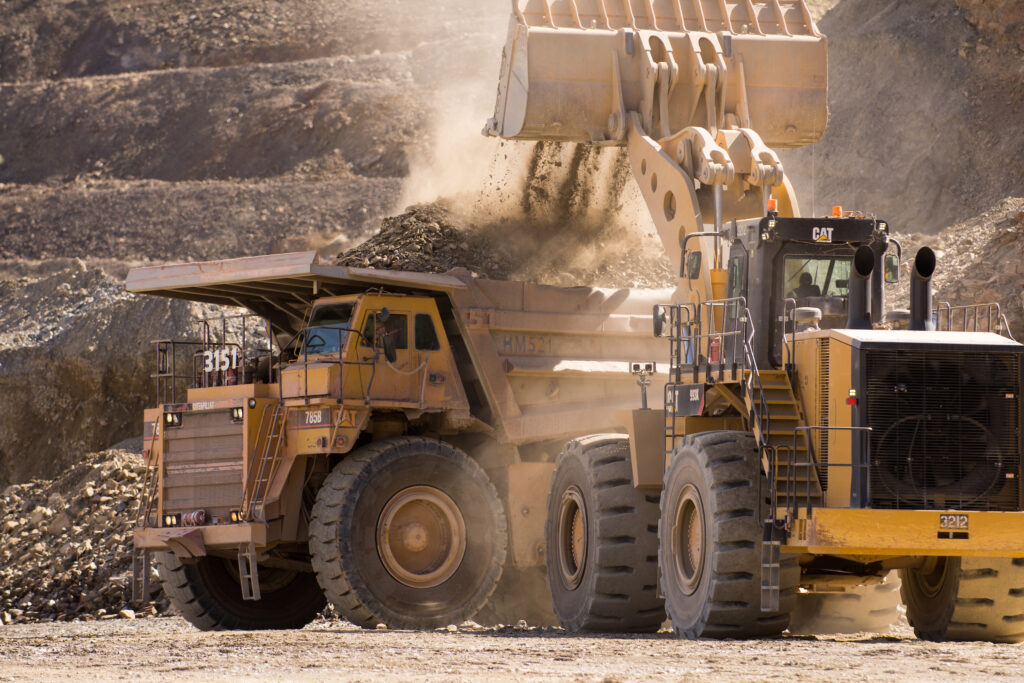 July 16: "How is mining taxed in Nevada?"
Long before Nevada was even a state, the mining industry was a force to be reckoned with. It was so key, that the framers of the state's constitution went so far as to enshrine a favorable taxation structure for the industry in the Nevada Constitution. In this story and accompanying video, videographer Joey Lovato and reporter Michelle Rindels took a deep dive into how Nevada taxes mining and how progressive groups would like to see that tax structure changed.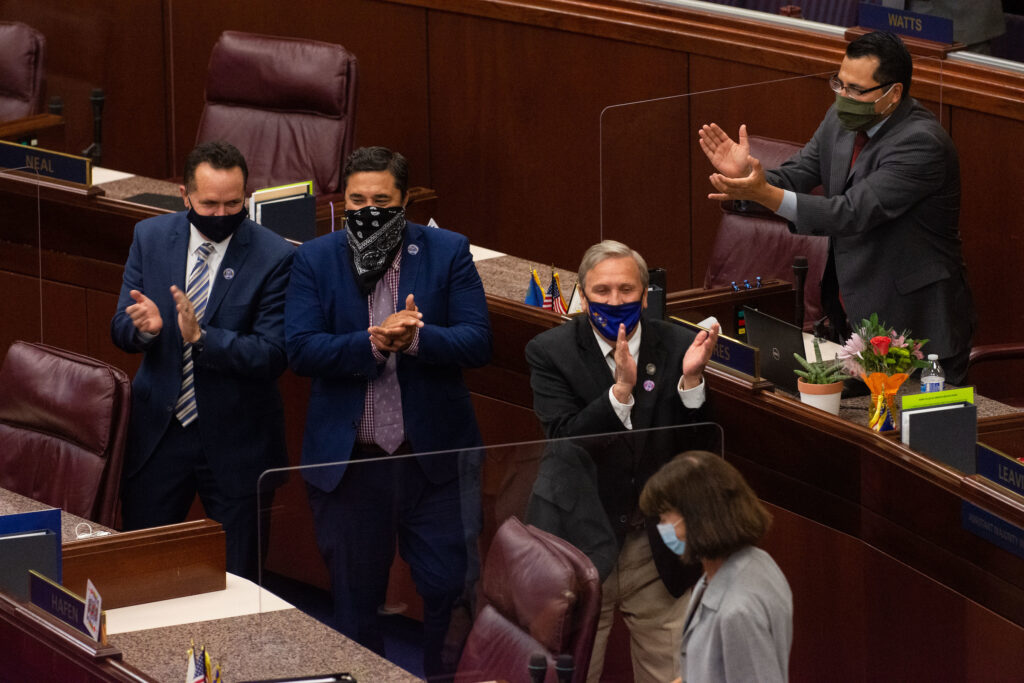 Aug. 6: "Elections, mining taxes, and civil liability; everything that's passed in the Legislature's special session"
In a six-day special session in August, lawmakers enshrined an expansion of mail-in voting, expanded anti-lawsuit protections to businesses and laid the groundwork for a potential tax increase on mining companies. They also took steps to address issues facing the Department of Employment, Training and Rehabilitation and implemented political reforms. In this story, reporters Riley Snyder, Michelle Rindels and Megan Messerly broke down all the legislation that was passed during the session.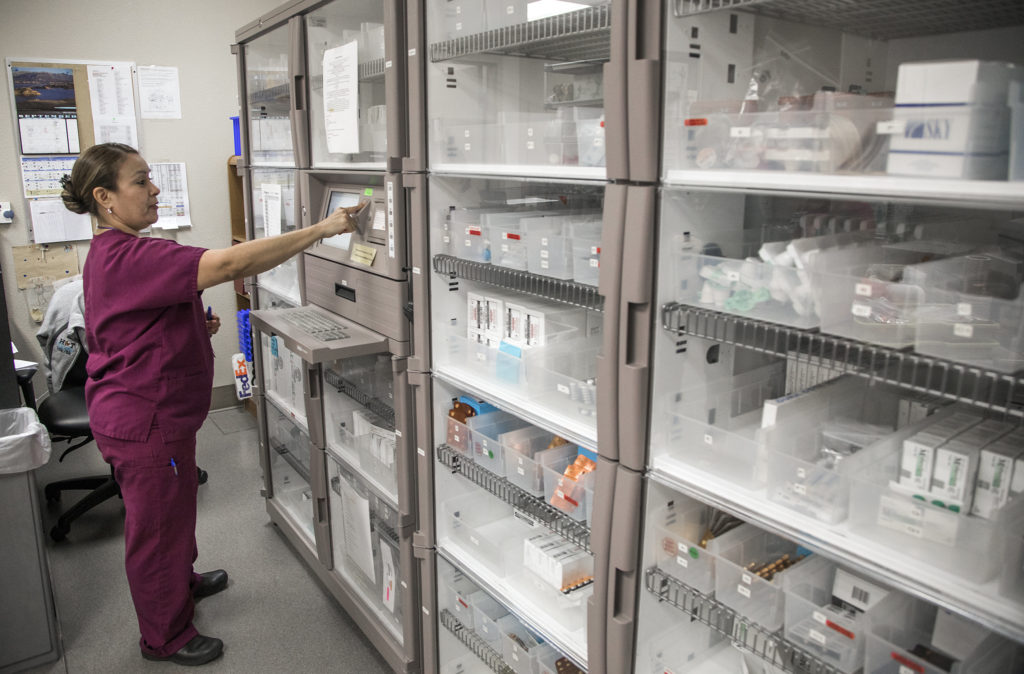 Sept. 6: "With opioid-related overdoses on the rise, health care providers try preparing everyday Nevadans to respond to a crisis"
From January to May, Nevada saw 23 percent more opioid-related overdose deaths than in the same period in 2019. Intern Kristyn Leonard explored in this story what prevention organizations in Nevada did this year to try to stave off overdoses in the time of coronavirus.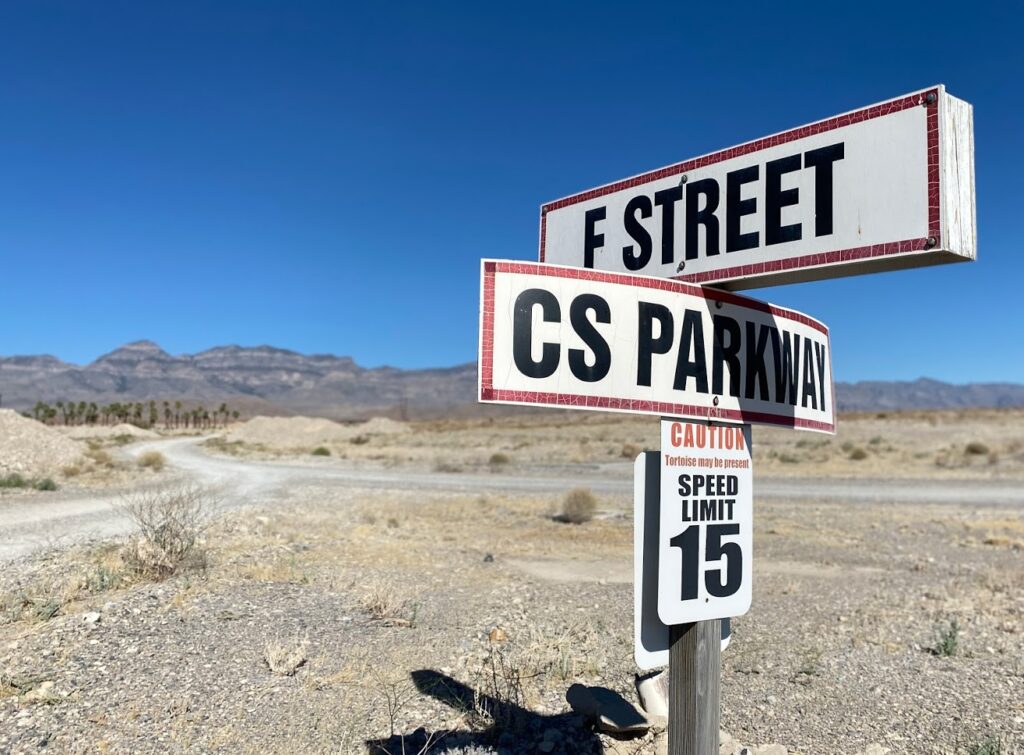 Sept. 15: "Below and Above Ground"
A housing developer and a powerful water authority clash in the desert. It's all about where the water goes. Not long ago, Coyote Springs had backing from Las Vegas politicians. But in recent years, county officials have backed away from the project as water, science and politics collide, reporter Daniel Rothberg explored in this three-part series.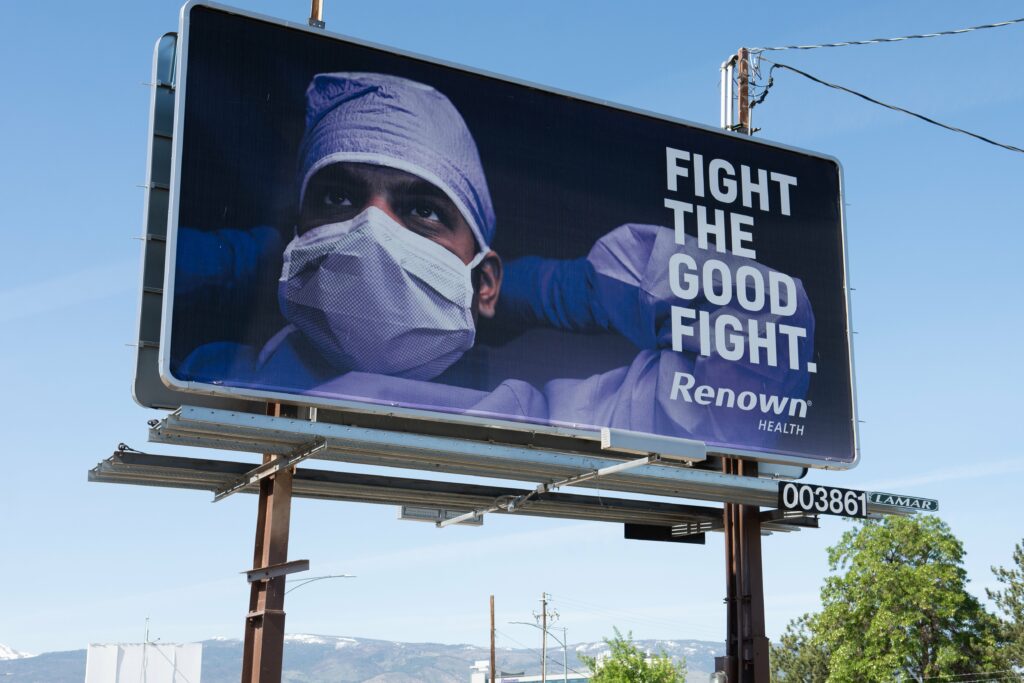 Sept. 20: "Six months into pandemic, hospital workers recovery from 'hopelessness' of the COVID-19 surge this summer, set their sights on fall"
Hospital workers have had a front-row seat to the coronavirus pandemic this year. Some say their hospitals have handled the situation well, using their time during the spring to secure personal protective equipment and ramp up their testing capacity. Others feel that while their hospitals have taken steps in the right direction, they haven't done enough. More than half a dozen health care workers shared with reporter Megan Messerly what life has been like inside Nevada's hospitals this year.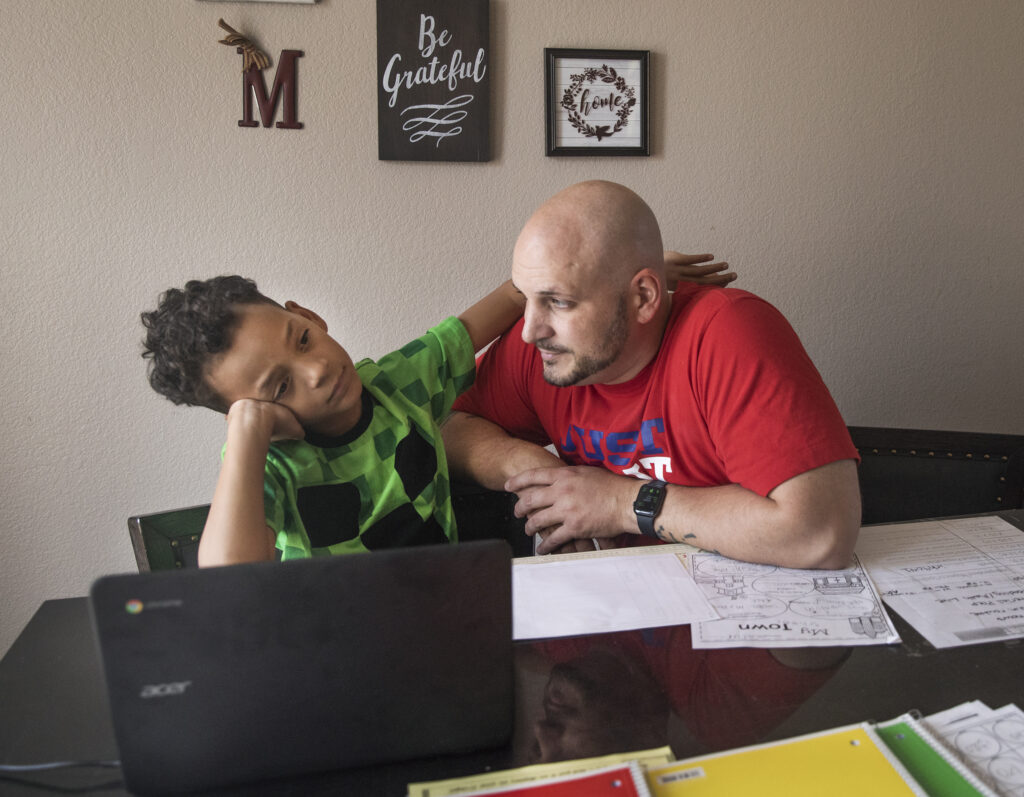 Sept. 27: "Families navigate complicated schedules, student frustration amid remote learning"
First the school closure was for a few weeks starting in mid-March. Then it turned into the entire fourth quarter. And, as August rolled around, the Clark County School District decided to continue remote learning amid a new rise in COVID-19 cases. The Mike family allowed reporter Jackie Valley to observe the daily challenges of learning from home.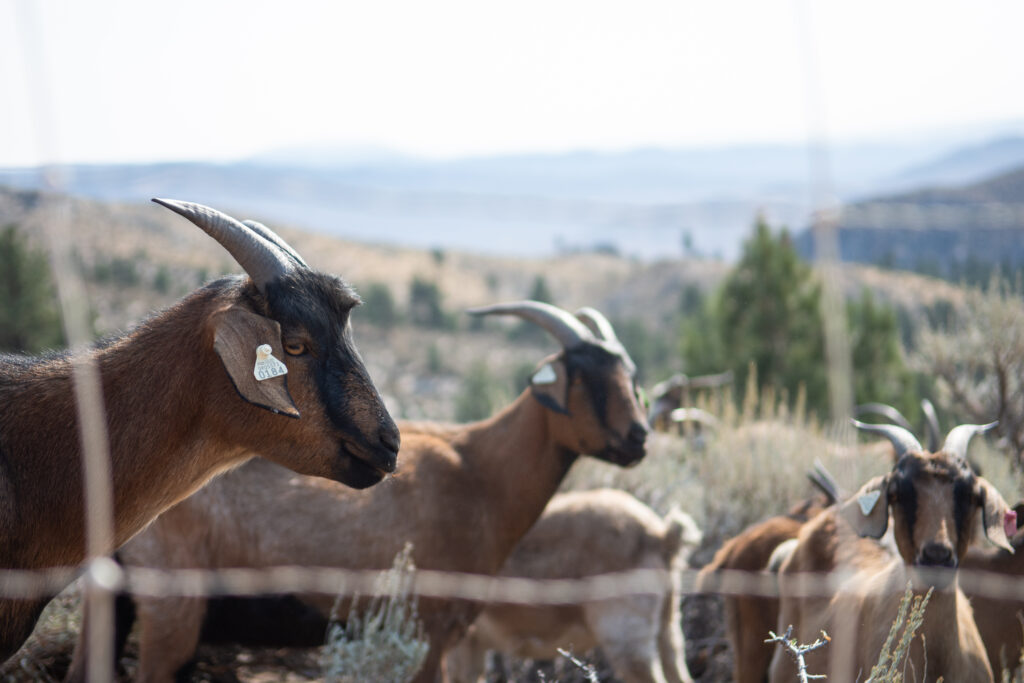 Sept. 30: "To help with wildfire mitigation, the state looks to new tactic: 300 goats"
Big fire trucks, protective gear, hoses, chainsaws and heavy machinery — this is the stuff of normal firefighting endeavors. But goats? In this story, and accompanying video, reporter Riley Snyder and videographer Joey Lovato took a look at how the Nevada Division of Forestry and NV Energy set loose a herd of 300 goats this fall as a fire prevention measure.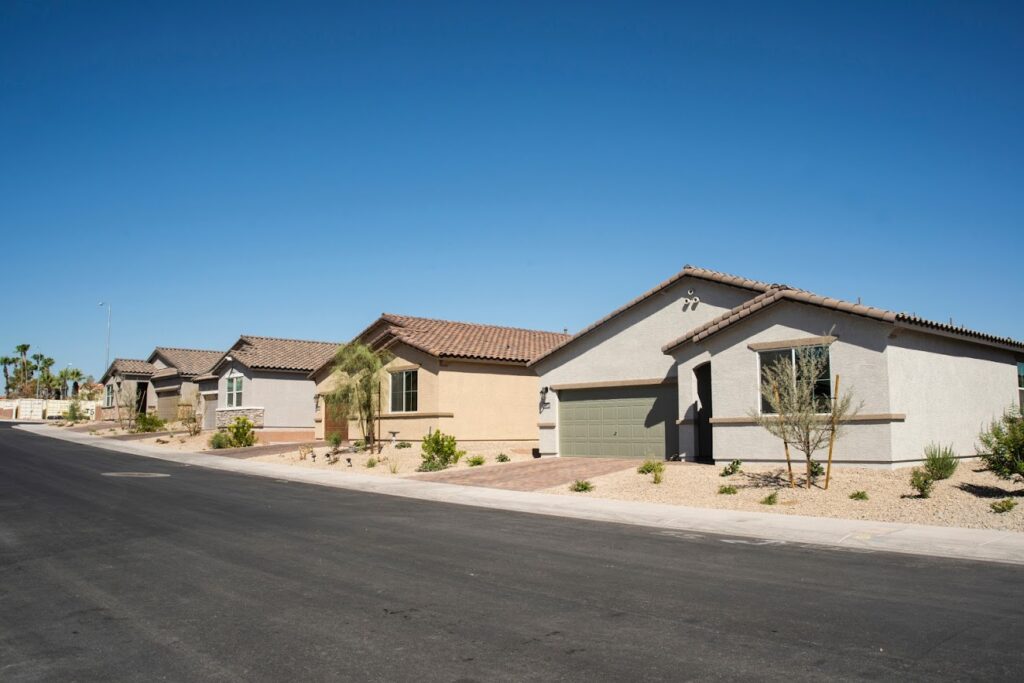 Oct. 25: "How changing suburbs are defining the race for Nevada's 3rd Congressional District"
For decades, the suburban voters in Congressional District 3 reliably voted to send Republicans to Washington, D.C. to represent them. Now, Republicans have struggled to win elections there, even when President Donald Trump carried the district in 2016. In this story, reporter Jacob Solis explored Nevada's swingiest congressional district and whether the suburbs have given Democrats a new edge.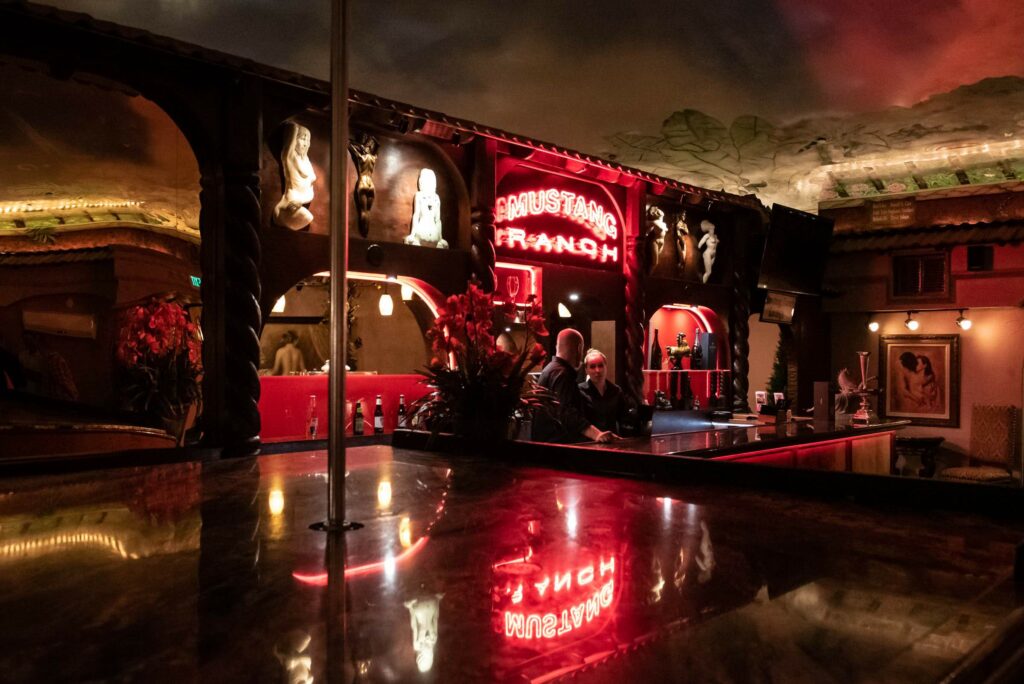 Oct. 26: "As Nevada's legal brothels remain closed, sex workers think bias is at play"
Hundreds of legal sex workers in Nevada lost their major source of income when brothels shut down in March. While most other industries have been able to resume some level of operations, brothels remain shuttered. In this story, intern Kristyn Leonard talked to sex workers about how they're faring amid the ongoing pandemic.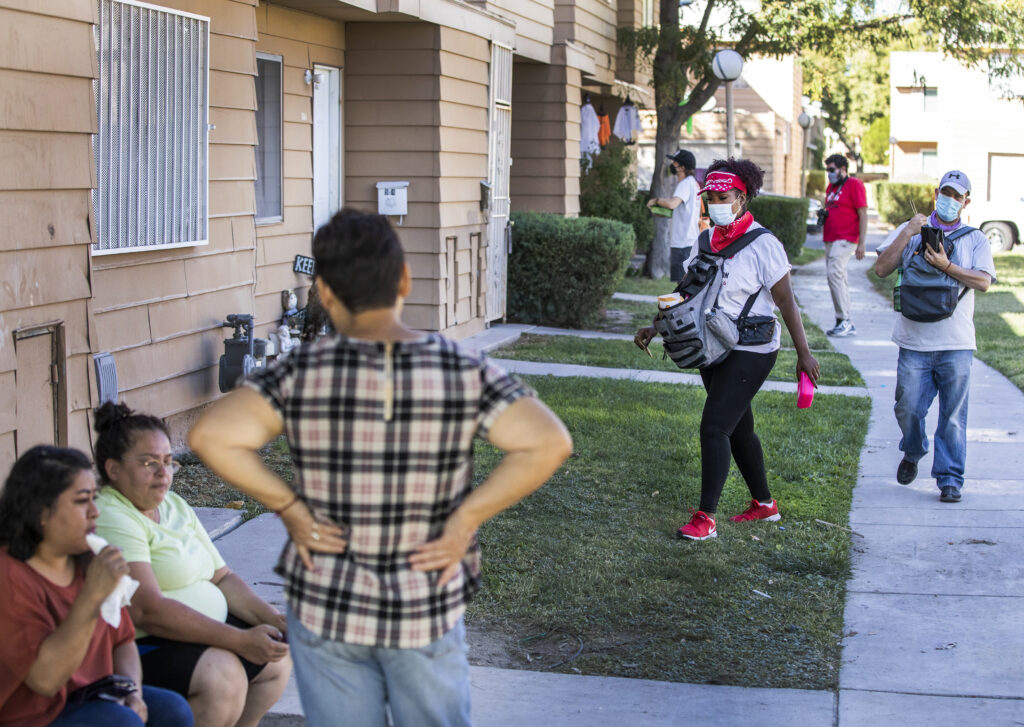 Nov. 1: "From East Las Vegas to Summerlin, a divided Nevada shows its stripes before Election Day"
In November, voters were presented two radically different pictures of what the country might look like over the next four years: One, focused on lower taxes and regulations for businesses, law and order and secure borders. Another, focused on expanding access to health care, climate change and criminal justice reform. But, for many in Nevada, the stakes felt even greater this year in light of the ongoing pandemic, reporter Megan Messerly found while shadowing Republican and Democratic operatives ahead of Election Day.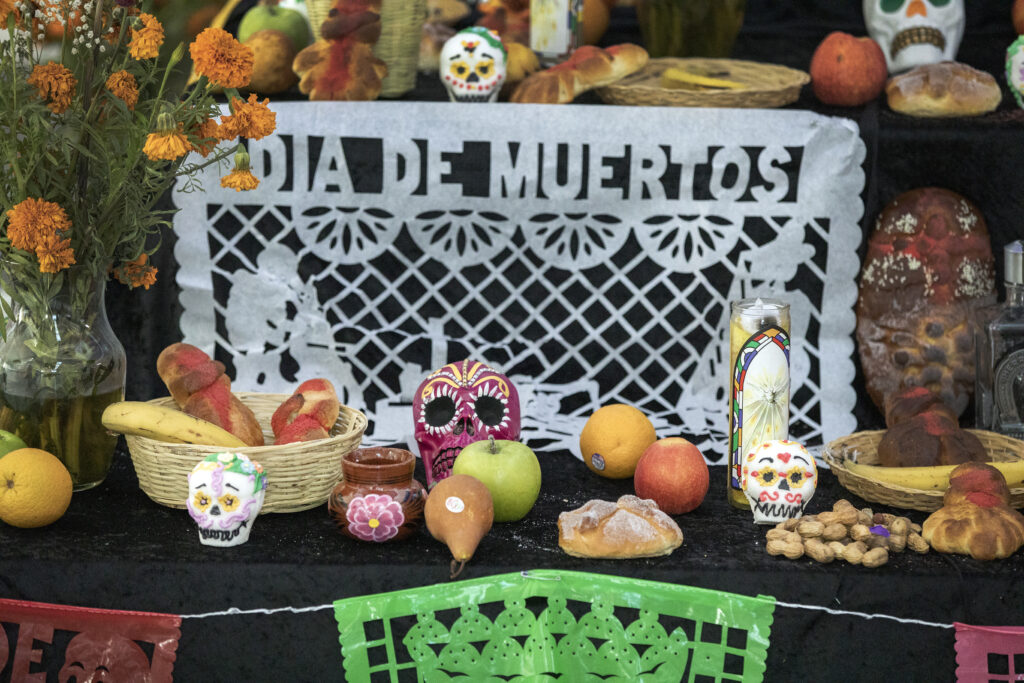 Nov. 1: "Facing higher death tolls, Latinos dedicate this Día de los Muertos to the COVID-19 pandemic"
Latinos have been disproportionately affected by the pandemic — overrepresented in both infection and mortality rates across the country as a result of historical health disparities, more limited access to health care and high representation in the essential workforce. Using Día de los Muertos as a lens, reporter Jazmin Orozco Rodriguez explored the impact of COVID-19 in Nevada's Latino community in this story.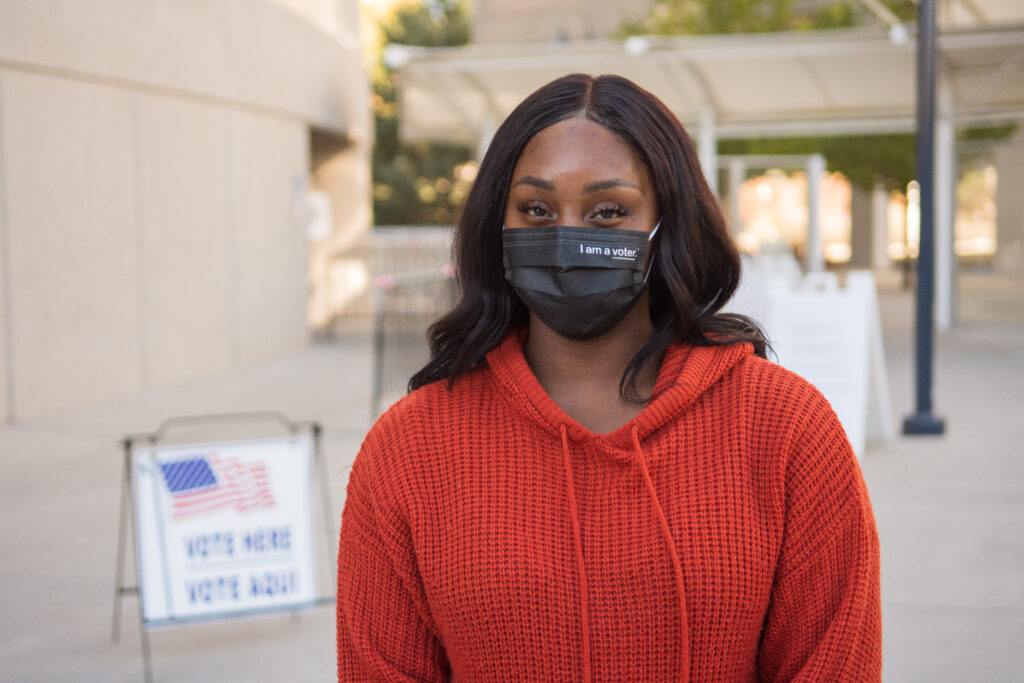 Nov. 2.: "Black voters weigh in on candidates' outreach, Black Lives Matter movement on eve of election"
Black voters have been a strong and consistent voting bloc for the Democratic Party. But those involved with mobilizing the Black community in Nevada say that that strong and consistent support has led to Democratic campaigns devoting the least amount of outreach to Black voters. Intern Savanna Strott spent time ahead of the November election talking to Black voters about the importance of voting and the failures and achievements of the Republican and Democratic campaigns.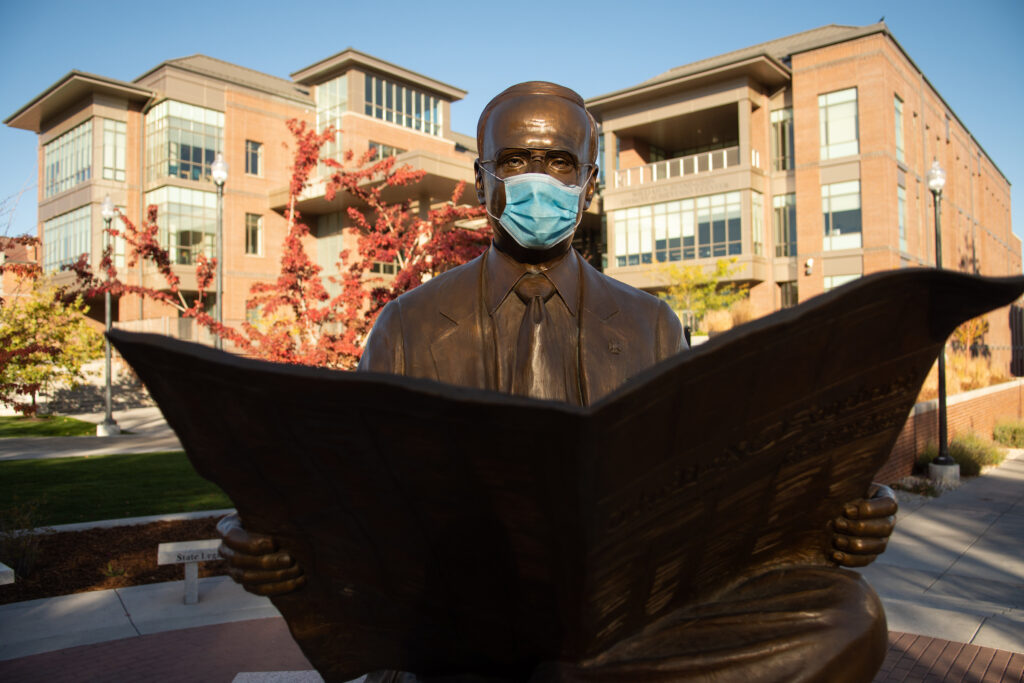 Nov. 10: "Amid coronavirus restrictions, some Nevada college students see diminishing returns on tuition and fees"
As much of the college experience turned mostly virtual amid the ongoing pandemic, students were promised that many staples of the higher education experience, including dorms, gyms, campus resources and even some in-person instruction, would still be a part of their academic experience this fall. But when UNR President Brian Sandoval announced the university was ending in-person instruction early, sending students home at the conclusion of the fall break, tensions bubbled up anew. Reporter Jacob Solis explored frustrations among college students over a system that has consistently delivered less while charging as much — or even more.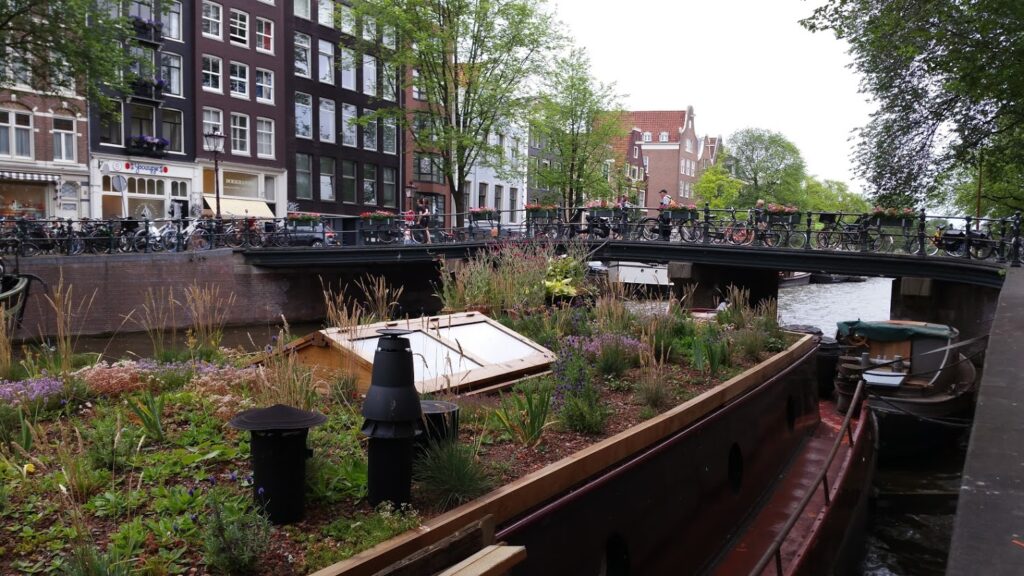 Nov. 12: "American election — and surrounding drama — captures imaginations half a world away"
The twists and turns of America's never-ending election season are not just the purview of Americans. The drama has captured the imaginations of millions who live a half a world away, Michelle Rindels and Joey Lovato found when reporting out this off the beaten path election story. Among them: Kirsten Verdel, who breaks down important developments for her many Twitter followers in Dutch, even down to individual court rulings and county results, undeterred by the inconvenience of a nine-hour time difference.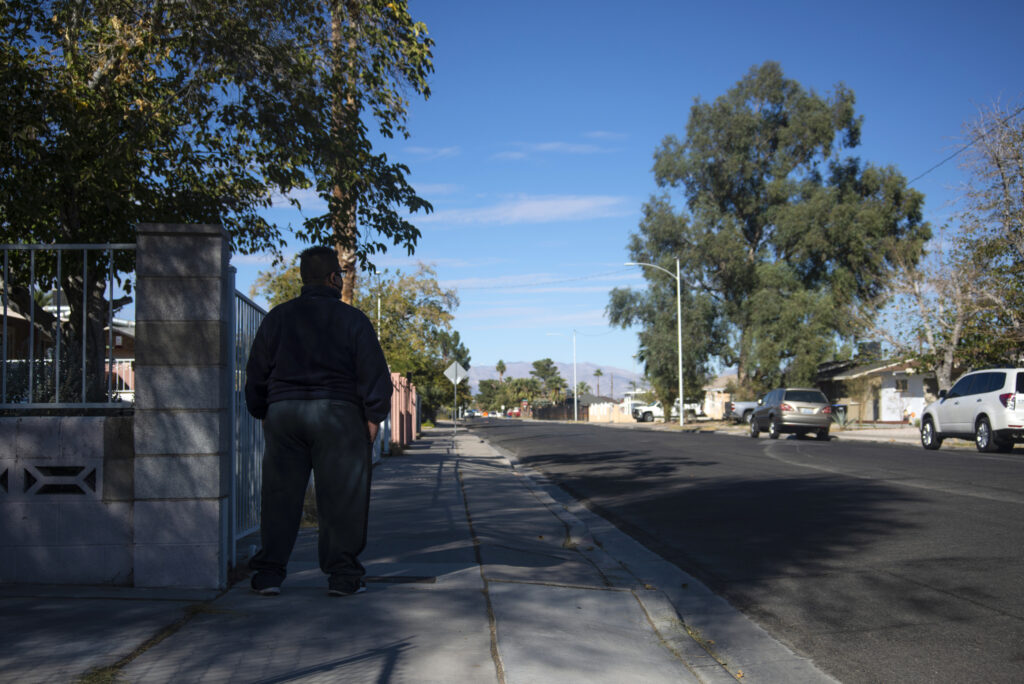 Nov. 17: "Federal moratorium isn't enough to prevent some evictions in Nevada"
When a statewide eviction moratorium lapsed in mid-October, Gov. Steve Sisolak said that a federal moratorium from the Centers for Disease Control and Prevention should help families stay in their homes. But, in this story, reporters Luz Gray and Michelle Rindels found that many evictions happened anyway, amid a difference in opinion between courts and tenant advocates about how broadly the federal moratorium should be applied.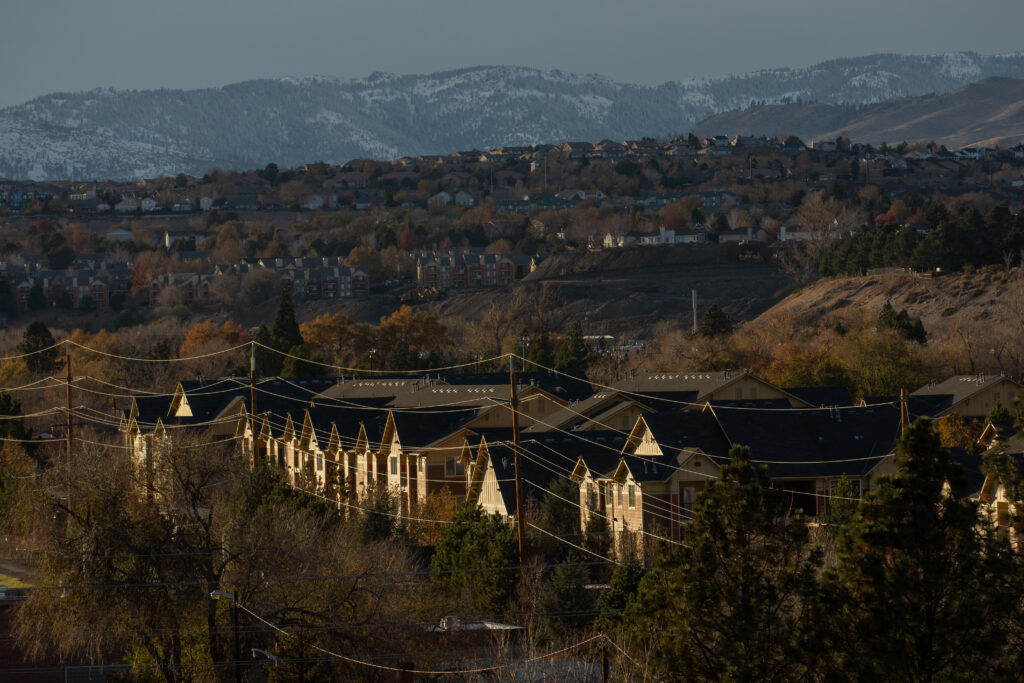 Dec. 1: "Reno council race decided by 82 votes as ward becomes central to questions of preservation, development"
Councilwoman Jenny Brekhus won her re-election to represent Ward 1 on the Reno City Council by a thin, 82-vote margin. The ward encompasses diverse neighborhoods and identities, including both old and new Reno, historic neighborhoods and a modernizing business district, new residents and long-time residents. In this deep dive, intern Tabitha Muller explores the dynamics in play in the Ward 1 race and what it means for the future of Reno.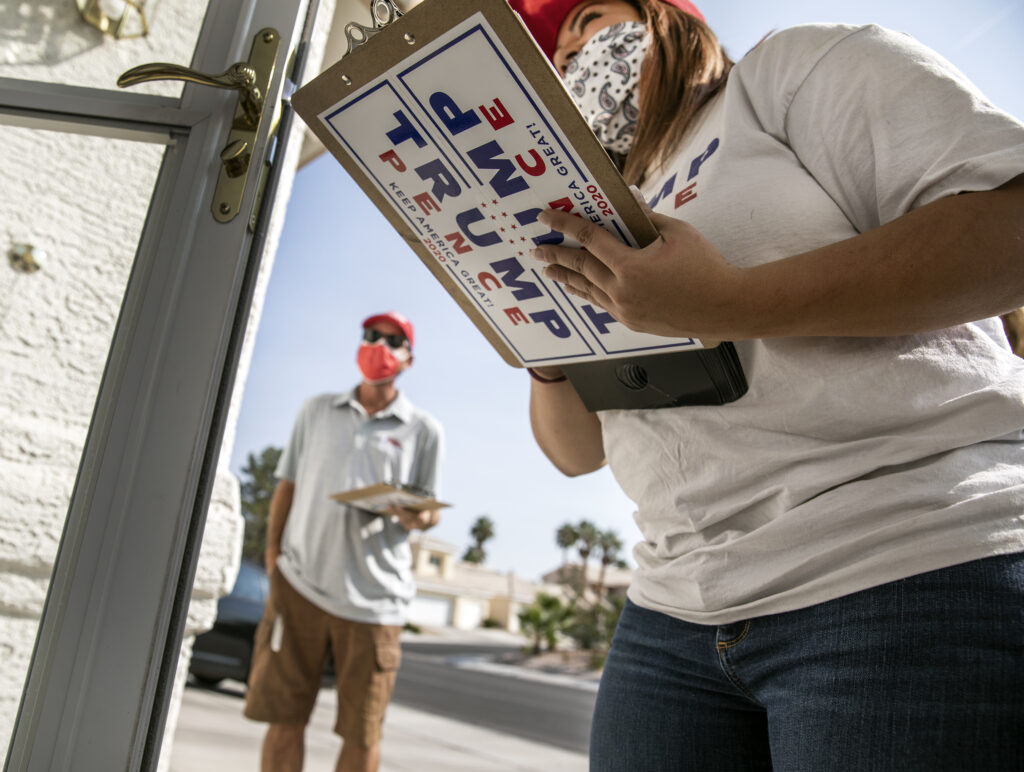 Dec. 13: "Why Trump's lawsuit seeking to overturn Nevada's presidential race sputtered in court"
Almost all of the legal challenges in Nevada from President Donald Trump's campaign failed in court this year, with the sole exception of a petition to keep certain in-person polling places in Las Vegas open for a few extra hours on Election Day. Reporter Riley Snyder took a look at the campaign's eyebrow-raising accounts of voter fraud and why they ultimately failed to gain any ground in court through multiple lawsuits.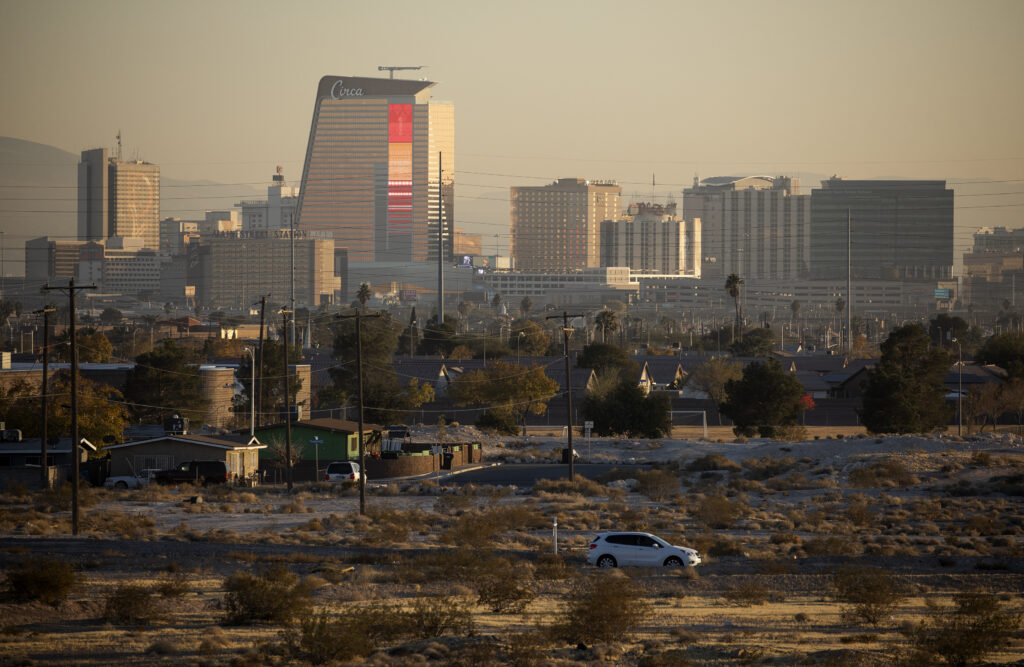 Dec. 20: "Decades of segregation and mistrust complicate efforts to rekindle vibrant history of Las Vegas' Historic Westside"
There are two efforts underway to revitalize the Historic Westside, one led by community organizers and the other by the city of Las Vegas. They're running concurrently, sometimes aligning, sometimes colliding. Both groups are aiming to incorporate the neighborhood in their work, but a history of racism and tension between the city and the Historic Westside has made community members skeptical of the city's intentions and wary of their plans, intern Savanna Strott reports in this deep dive.