In Nevada's second most-populated county, two seats on the five-person County Commission are up for grabs in races that will shape how Washoe County approaches planning and development decisions and navigates the fallout from a coronavirus pandemic that has devastated Nevada's economy.
With one Democrat and one Republican vying for a seat in each district, the candidates in each race did not appear on the primary ballot and automatically advanced to the November general election.
Republican incumbents for the two seats up for election in District 1 and District 4 are facing Democratic challengers in a purple county where active registered Democrats outnumber active registered Republicans by less than one percentage point.
The race has the potential to shift the power balance on the Republican-dominated board that consists of four Republicans and one Democrat.
The three other commission seats are not up for election this cycle.
The county is responsible for levying, collecting and distributing taxes to government entities within the county such as school districts and cities, building and maintaining roadways, managing regional response teams and providing services for vulnerable populations including health care, guardianship and senior services. The five commissioners oversee matters related to these issues and approve all business codes and licenses that fall outside of the jurisdiction of either Reno or Sparks.
County commissioners earn an annual salary of about $75,000 during their term in office.
District 1
The challenger and the incumbent in District 1 are on similar financial footing as they square off for the seat that represents an area stretching from Incline Village near Lake Tahoe to the southwest part of Reno, including Caughlin Ranch.
However, Republicans have held the district's seat for at least the past 30 years and Alexis Hill, Marsha Berkbigler's Democratic opponent, faces an uphill battle.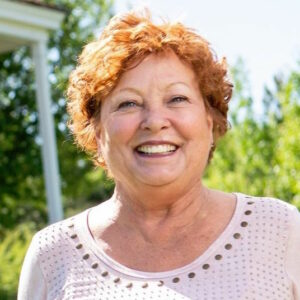 Berkbigler, the commission vice-chair and Republican incumbent seeking her third and final four-year term in office, was first elected to the District 1 seat in 2012.
Before assuming her position on the commission, Berkbigler was a legislative lobbyist representing interests in mining, medicine, business and engineering, as well as non-smoking advocacy and local government issues. She owned NV Legislative Consultants and then sold that business and retired after working at Charter Communications, an internet, phone and data company. Berkbigler credits her experience as a lobbyist with shaping her into a successful political negotiator and effective leader.
In 2014, Berkbigler threw her hat into the ring for the Reno City Council mayoral seat but finished fifth in the primary and did not advance to the general election.
When Berkbigler ran for the commissioner position a second time in 2016 after assuming office in 2013, the Reno-Gazette Journal's editorial board endorsed her, citing her accessibility to constituents and applauding her efforts to ease tensions between the county and Reno and increasing economic development in the county.
Even though Berkbigler said that she would not run for a third term while she was campaigning in 2016, her plans changed after the death of her husband.
"My husband and I had intended to do some extensive travel, but unfortunately, he got sick and passed away two years ago, and the thought of traveling without him just isn't all that appealing," Berkbigler said. "So, since I love what I do and continue to have some issues that I'm working on and would like to finish, I made the decision to run for this last term."
She plans to continue with her efforts to develop regional dispatch services, increase sewer capacity necessary for county growth and help the county recover from the effects of COVID-19.
Berkbigler's challenger, Hill, a Democrat who is the arts, culture and events manager for the City of Reno, spent 10 years working in local government, including a stint as Sparks' city planner.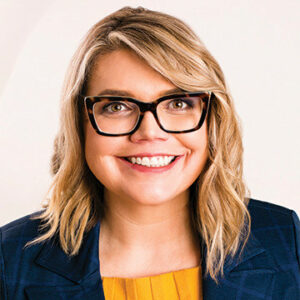 The county is at a "tipping point," Hill asserts, and says that her platform advocating sustainability and conservation, government accountability and regional leadership where the county takes the lead in growth and social services is necessary if it is to navigate the future successfully.
In an op-ed in This is Reno at the end of April, Hill criticized Berkbigler's decision to support a lawsuit fighting restrictions placed by Gov. Steve Sisolak on two drugs researchers are studying for their potential to treat the coronavirus, but have in recent weeks been linked to heart problems and other complications. Hill hypothesized that the decision might have been motivated by Berkbigler's support of Trump.
"Berkbigler, a lobbyist and politician by trade, is showing she believes she knows more about science than medical specialists, epidemiologists and public health experts," Hill wrote. "I want more for my community … I believe that this community has many opportunities ahead, but we need forward-thinking public officials to help direct better planning to ensure sustainability and better community outcomes — especially now, especially during this public health crisis."
In an op-ed responding to Hill's critiques on May 15, Berkbigler wrote that she and the other commissioners who initially supported the lawsuit changed their minds after more information about the drugs and the lawsuit came out. She called the opinion piece a "thicket of half-truths," saying she normally does not respond to "mudslinging" but wanted to address Hill's accusations head-on.
Berkbigler and Hill raised close to the same amount of money in donations during the first quarter: Berkbigler's take amounted to roughly $5,100, while Hill raised around $4,700.
Berkbigler's largest contributions came from the Atlantis Hotel and Casino, which donated $1,500, followed by a $1,000 donation from Reno City Councilwoman Bonnie Weber. Two development companies also contributed $1,000 to her campaign, Whittemore Group, Inc. and R&J Joy, Inc.
Hill's highest donation was $2,500 from the Las Vegas-based data center company Switch.
At the end of the quarter, Berkbigler also had the most cash on hand with roughly $32,800 in her account — $2,800 more than Hill, whose campaign funding is primarily supported by a $25,000 loan to herself.
Hill's campaign spending fell a little under $10,000 for the first quarter, and Berkbigler's landed at close to $7,000.
District 4
In District 4, which includes Sparks, Spanish Springs and Wadsworth, Republican incumbent Vaughn Hartung outstrips his Democratic challenger Marie Baker in cash on hand, spending and digital presence.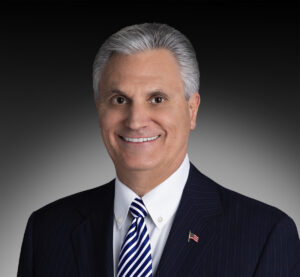 Hartung, who runs Vaughn Hartung Enterprises and also receives lease income from a property his family owns, has served on the commission since 2012 and is campaigning for his final term as a commissioner.
He is running on his record as a commissioner and his focus on addressing issues of public health and safety, water quality and resource management, education and affordable housing.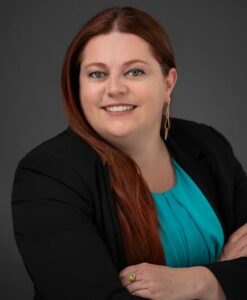 Baker is the president and owner at PRM Insurance Inc., and does not appear to have a campaign website.