An audio version of this installment of "The Callback" originally appeared on an episode of the IndyMatters podcast.
***
While the arts industry has collectively faced financial devastation over the course of the pandemic and the state's most prominent performing arts centers have been plagued with uncertainty about their future, Nevada's artists have been at the center of all the changes, constantly searching for new ways to adapt.
Tsvetelina Stefanova has faced that pressure to adjust more than most as someone who is involved in the Southern Nevada arts community in myriad ways. She is the founder of Bad Moon Booking, a promotions and booking agency. She volunteers for Girls Rock Vegas, a music camp for young girls, and is in a band called Same Sex Mary. Stefanova also helps organize the Life is Shit Music Festival and is the executive director for the Dam Short Film Festival.
In February, Stefanova played a key role in transitioning the short film festival to go entirely online. The event has brought thousands of film lovers to Boulder City over its nearly two decades of existence and has even featured shorts from Oscar winners. But in moving the festival online, Stefanova said she struggled to replicate the in-person experiences of previous years.
"We worked really hard to take all the great aspects of our festival and try to translate it into the virtual worlds," she said. "But there's certain things like … that live interaction. Something we couldn't replicate for filmmakers is them sitting in a theater, experiencing seeing their film on the big screen in a packed theater and getting that audience reaction to their work. That's one thing that can't be replicated."
However, Stefanova said the move to a virtual festival allowed them to try new things, such as a Discord server that allows groups of people to communicate through an online platform.
"It's something that we can use as a ... channel for the festival to keep connected with all these people," she said. "It pushed us to try new things … It opens up more possibilities for the festival."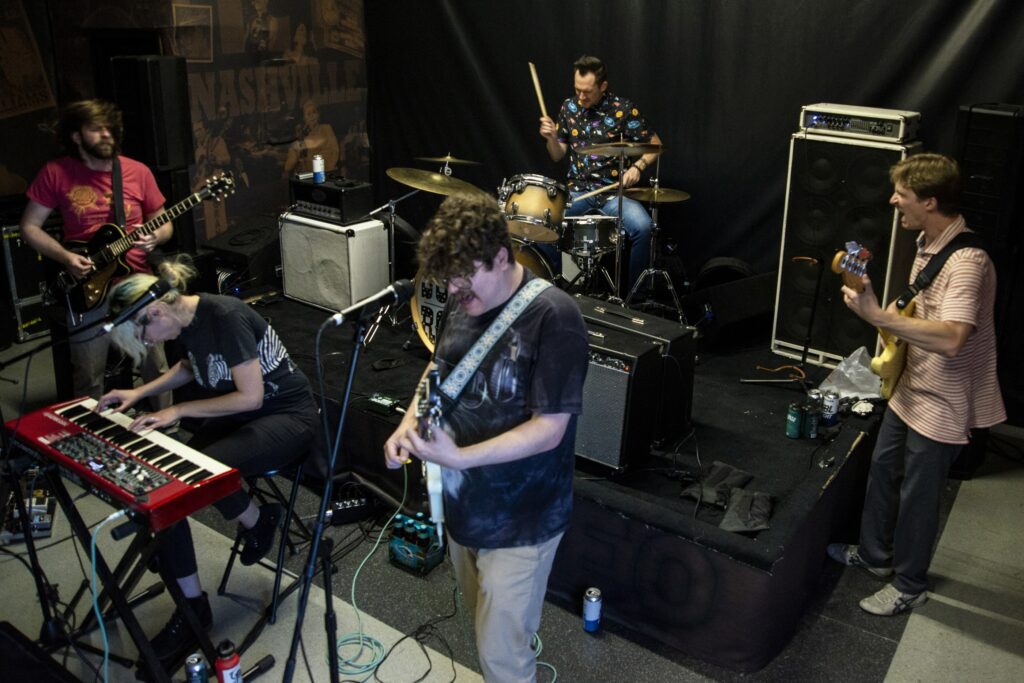 The online platform also allowed Stefanova to reach a wider audience. In previous years, the festival's reach was limited to the confines of a 400-seat theater in Boulder City, but the online film showings were available to anyone in the country and had an unlimited capacity. Stefanova was also able to analyze the event's attendees in a way that would not have been possible with entirely in-person screenings.
"I could log on and see who's watching and what film they're watching, how much of the film they've watched, what they've skipped over," she said. "It was just really crazy to have all this new information."
Last year, Stefanova also helped organize the Life is Shit music festival. The festival typically happens in late September at TheDive Bar near UNLV and advertises itself as a counter-culture response to the Life is Beautiful festival, a pop culture-driven music, art, comedy and culinary festival that happens in downtown Las Vegas in mid-September. With an online platform for the Life is Shit festival in 2020, Stefanova says the event reached groups from all over the world.
The festival unfolded as a 24 hour-long livestream featuring 108 bands that Stefanova said raised more than $4,500 for Girls Rock Vegas.
"And it was just like this moment … where we felt together," she said. "It just was really rewarding to experience that with everyone."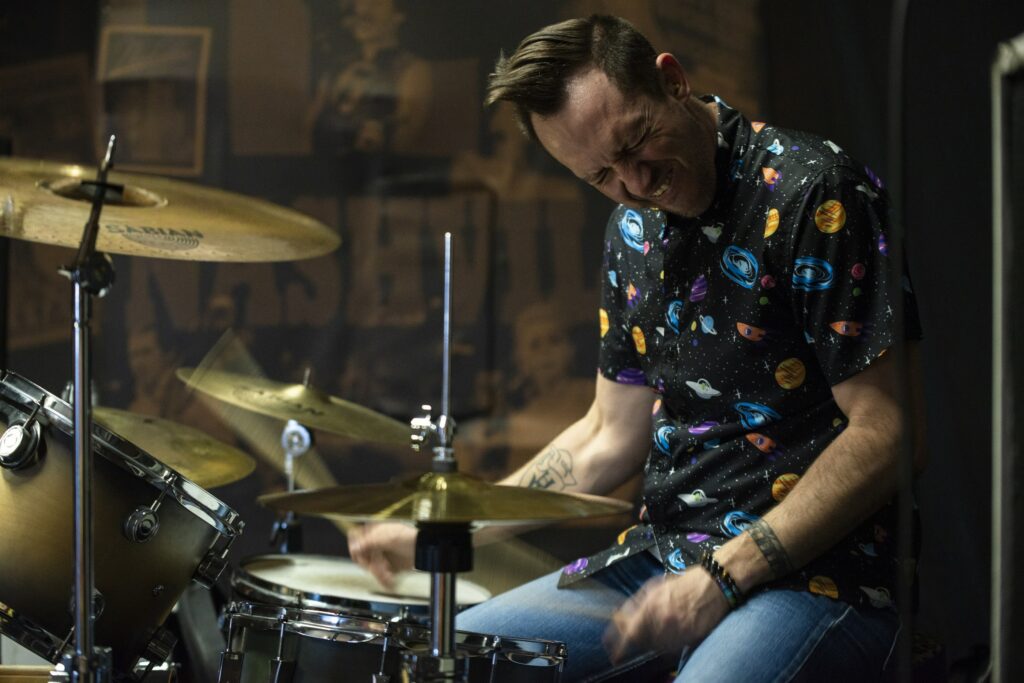 As the program manager for special events at the UNR School of Arts, Shoshana Zeldner has faced similar obstacles in organizing arts events during the pandemic.
In March 2020, as COVID-19 began spreading in Nevada, Zeldner and her team made the decision to cancel that year's Reno Jazz Festival, a 9,000-person event that provides a forum for students to perform for judges and peers and to learn from jazz masters. The festival happens in late April and is the culmination of a year of preparation.
As the pandemic persisted, the festival was again canceled in 2021, but Zeldner said the extra time has allowed her to reflect and plan more for the future of the event.
"These conversations for us started before the Black Lives Matter protests and the murder of George Floyd," she said. "But it feels very timely and connected because a lot of the issues we're talking about are like the legacy of jazz, the history of jazz in the US, and how we can elevate voices of those who have been disenfranchised, minority voices, underrepresented voices."
Zeldner also produces the school's performing arts series, which typically features an eclectic range of musicals, bands, singers and dancers throughout each season. Zeldner said she had to change the logistics of the performances to adapt to the safety restrictions of the pandemic.
"We ended up working with the artists who we had contracted with, who would have been performing here in person this season, to produce one of a kind sets for us that we are live streaming to our audiences," Zeldner explained.
The new style of delivering performances, including Q&A sections after the shows, allowed for more discussions between the artists and audiences.
"I do think a silver lining in this is the ability to have these more intimate conversations than we normally would have," Zeldner said. "This has really given that opportunity for that barrier between the audience and the performer, I think, to come down a little bit and to see each other as humans."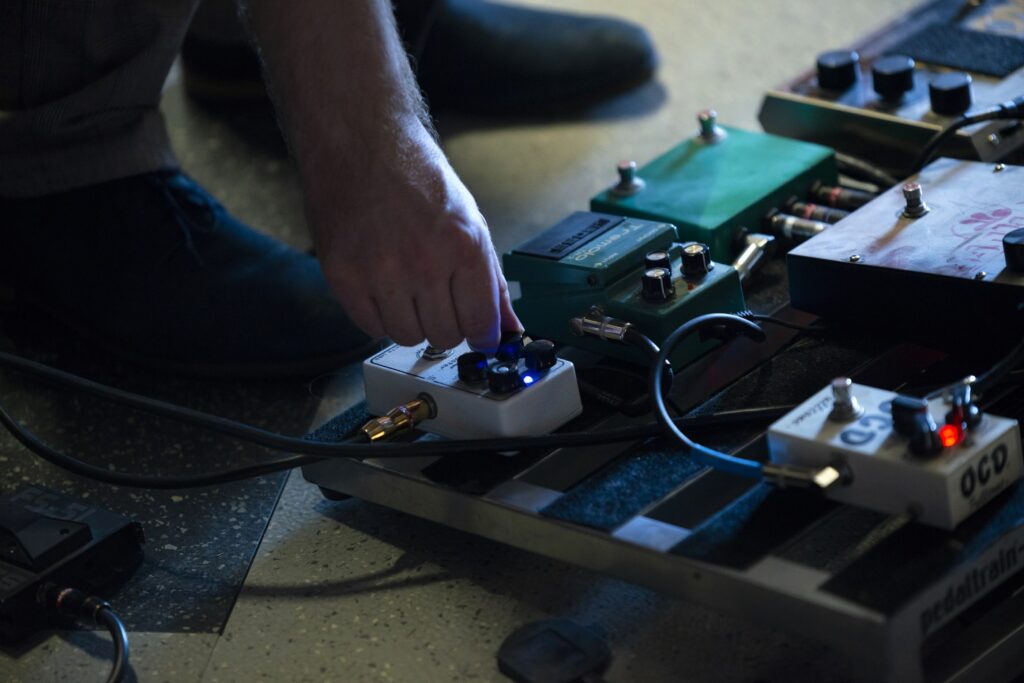 Unlike Stefanova and Zeldner, Angelique Janowski wasn't running festivals or arts programs before the pandemic. But like many other artists, the pandemic presented Janowski with an opportunity to reflect on what she had been doing before and begin something new.
Janowski spent more than four years as a dancer for the Cirque du Soleil show Zumanity on the Las Vegas Strip. But after months without performances and the show's official closure in November, she and a few other performers launched their own production company called the Visionary Pack Collective and a cabaret show in Las Vegas called the "Apéro Show."
"I think for most other artists, we all dreamed about like, why not me? Why not creating our own show?" Janowski said.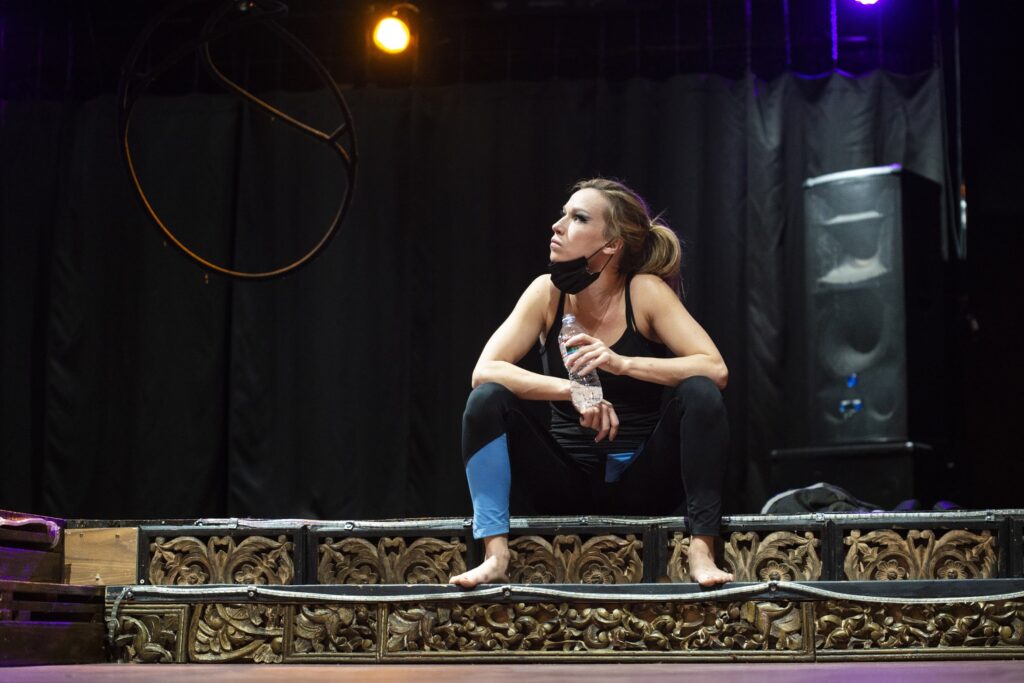 Janowski performs her new show at the Baobab Stage in Las Vegas's Town Square, which holds only a few hundred people at max capacity compared to the more than 1,200 people Janowski's old venue, the Zumanity theater, can hold.
Despite the combined years of entertainment experience between herself and the other performers starting the show — the "Apéro Show" features six artists from around the world, including Russia, Japan and Mongolia, who have performed in other Las Vegas shows, including "Le Réve," "Absinthe" and "KÁ" — Janowski said there were definite challenges in creating an original production.
"None of us produce a real show, so it's a learning process," she said. "Is it even possible for us to produce something? Because… It's behind the stage, behind the scenes. It's a lot."
Ultimately, creating the show was about getting Janowski and the other artists back on stage at a time when larger Las Vegas Strip venues were closed.
"We wanted to give the stage back to the artist," she said. "You trained many, many years to do what you're doing, it's so bad that you're just staying at home … We just wanted them to give them their job back."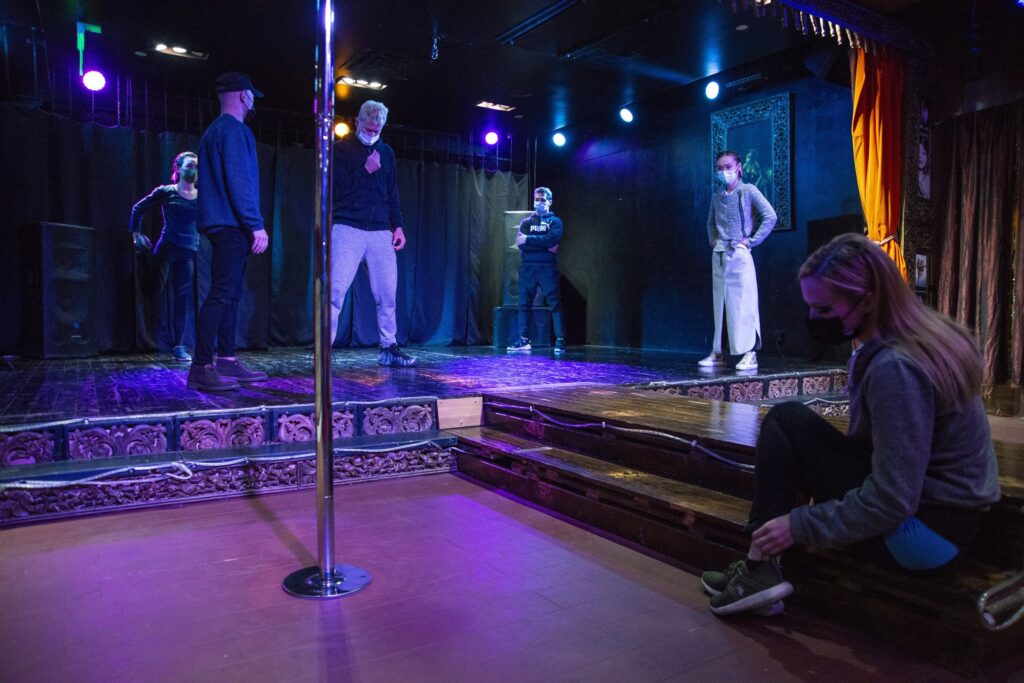 As those artists have been stuck at home over the past year, they have also had to adapt to the shifting financial landscape of the pandemic and recession. Zeldner with UNR said she had some job security working at a university. And as a once full-time employee at Cirque du Soleil, Janowski could fall back on unemployment benefits. But Stefanova explained that the picture is more complicated for others.
She said that many artists are unable to rely on their art as their main source of income. With a patchwork of different side jobs and gig work, some artists may not be eligible for unemployment benefits. And even demonstrating a loss of income to qualify for certain relief programs, such as Pandemic Unemployment Assistance (PUA), may pose a challenge for artists who have inconsistent income from week to week.
All of those challenges have led Stefanova to work a number of different jobs, including her own booking agency, as well as marketing and social media jobs, in order to adapt to working and surviving in the arts industry.
"As an independent artist, you end up wearing so many hats," she said. "And you need to learn how to promote yourself, you need to learn how to deal with the business side of things."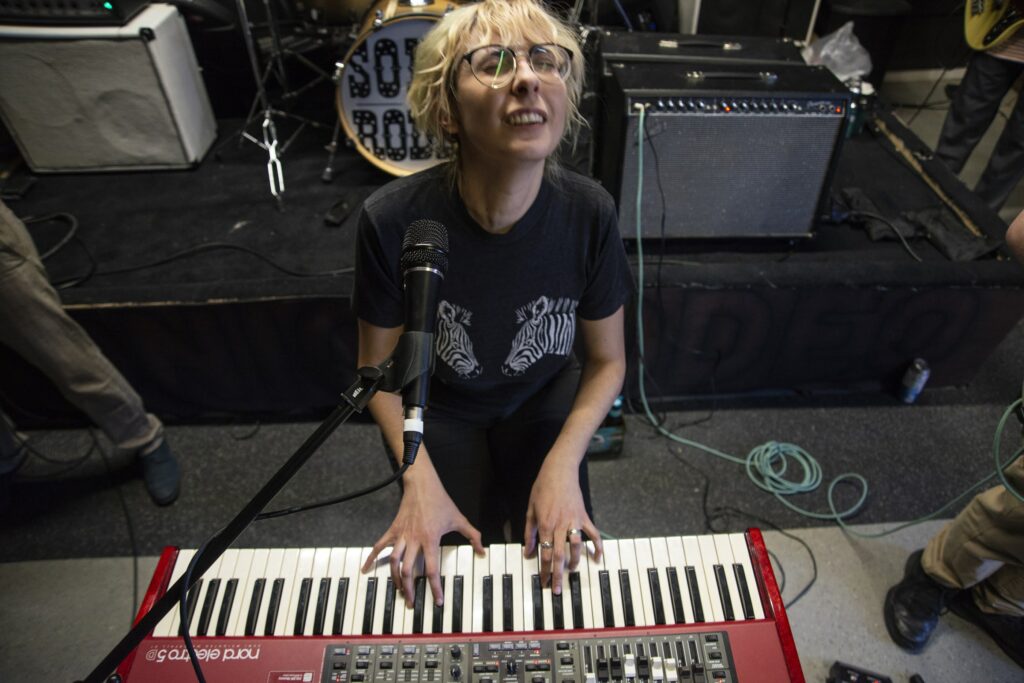 One of Stefanova's many hats is being the keyboardist in her band Same Sex Mary. During the pandemic, the band has mostly been unable to practice together, leaving the group to collaborate online. She said her weekly Zoom sessions with the band have been about "staying creative," and working on ideas for the group's next album.
But the group also briefly got together last year to record a four track EP record, including a song titled "New Normal," which Stefanova said was a reflection of what was going on during the pandemic.
"Luckily, the band was okay with just… learning this song in, like, a week and then recording it," she said. "And that was really a beautiful experience to do that."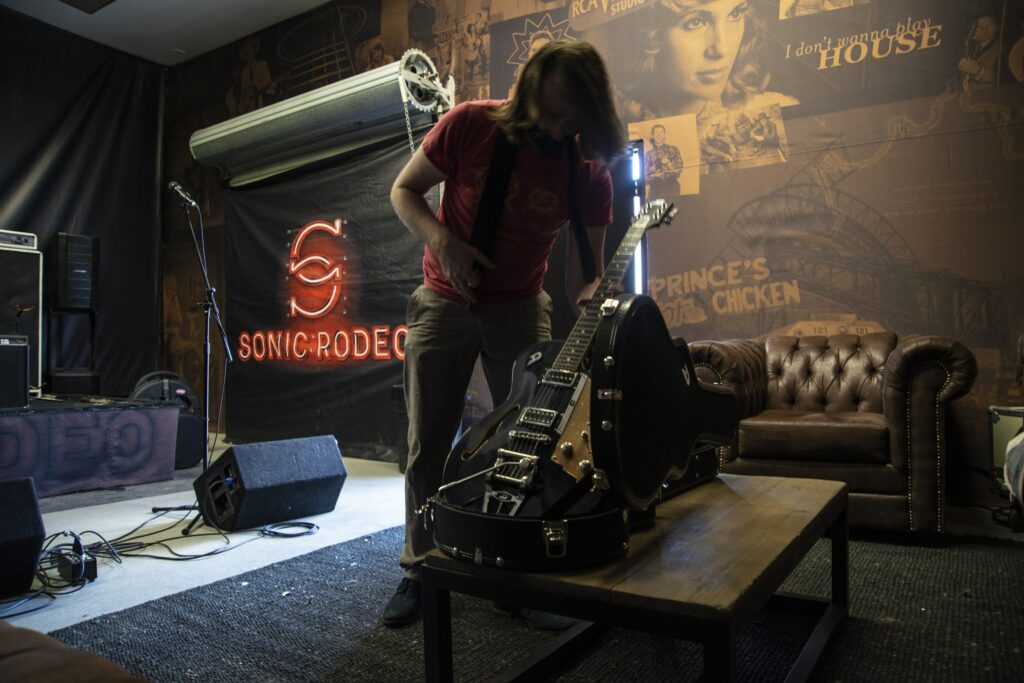 Whether it was a band being forced to meet over Zoom or a jazz festival being cancelled or an in-person event transitioning to online, the pandemic presented major changes and challenges for artists throughout Nevada. But ultimately, they found ways to adapt — which is a creative endeavor in itself.
***
Listen to the full audio version below or on our podcast page.
---